Our tribute to great Vermont cheeses continues this week with a salute to Vermont Creamery, which boasts three winners: Best Quark and a winning Mascarpone.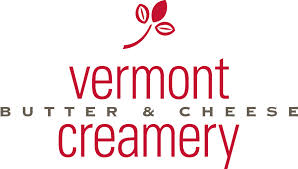 "Quark" is German for "fresh curd," and is a fresh and slightly drained cows' milk cheese similar to old-fashioned cream cheese. Mascarpone is the magic ingredient in the Italian dessert Tiramisu, and is a velvety, rich cream cheese.
Learn more about Vermont Creamery and take your own culinary trip around the world!
PS – Remember to visit us on Facebook and share the post about Vermont Creamery with your friends and family, and you might receive a gift basket from Vermont Creamery!