2019 Agricultural Fairs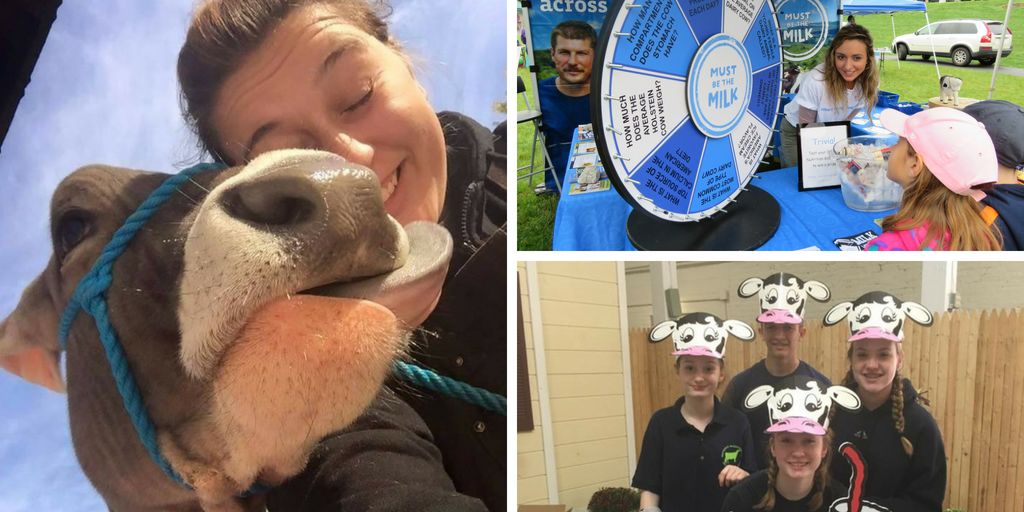 Find a fair to visit this Summer and Fall!

Fair season is in full swing!  These fairs and events remain some of the best ways to reconnect with our region's agricultural history.  Nowadays, many people are several generations removed from the farm. However, many of us eat local foods (like dairy) every day without even realizing it! Did you know dairy is fresh, local, and always in season? It takes just 48 hours from milk to travel from the dairy farms in our region to you at the store!
Also, did you know that agricultural fairs date back to the 1760's in North America?  Here in the US, the first American fair is thought to have been organized in Pittsfield, Massachusetts in 1807 – once known as the Berkshire County Fair!  And across the country, it's thought that there are more than 3,000 agricultural fairs running each year.  That's 3,000 opportunities to meet local farmers, learn about what they do, how they care for their animals and our environment!  Education is at the heart of each and every agricultural fair.
Here in New England and in New York, you've got plenty of state and county fairs to explore!
Massachusetts:
New Hampshire
Rhode Island:
Vermont:
Connecticut:
New York:
Maine:
This is just a short sampling of the many great agricultural fairs you can visit throughout the Northeast in 2019.
Send us a message on Facebook if you'd like us to add one to our list that is in New England or New York!