We have a special guest blogger this week, Gina Petracca. Gina is an intern for the New England Dairy & Food Council and she is sharing her personal dairy farm story from her first visit at age six to her recent return 20 years later. Read on to hear about the power of a dairy farm visit from Gina herself.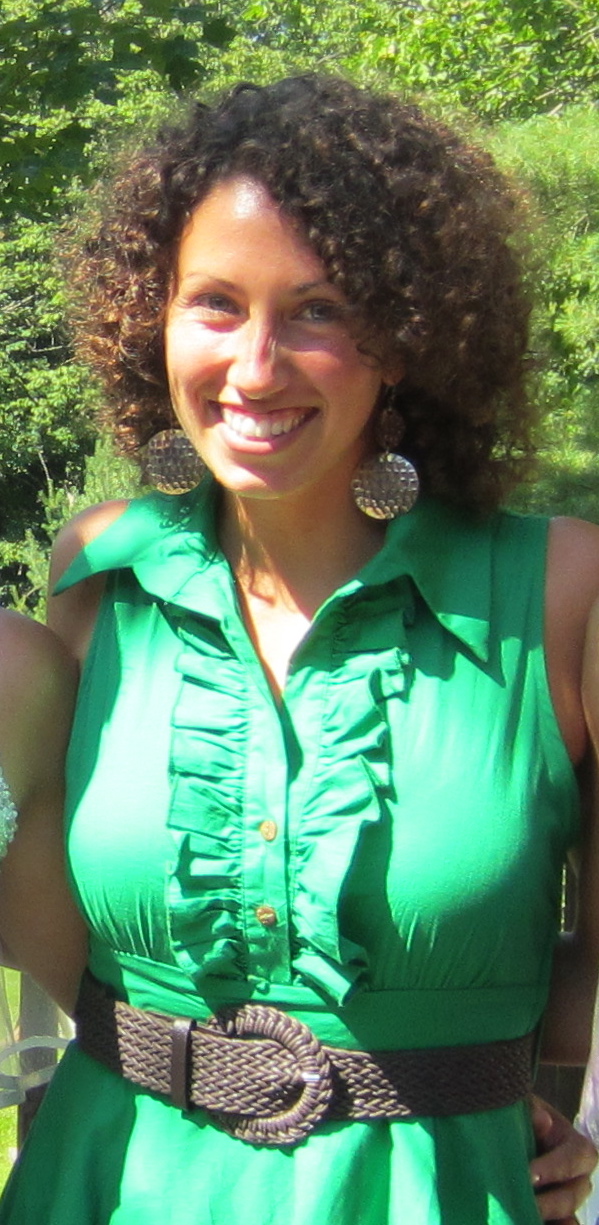 Rain or Shine, Dairy Farms Go On
By: Gina Petracca, Dietetic Intern with New England Dairy & Food Council
The last time I was on a dairy farm I was six years old, and astounded by the size and number of cows on the farm. Today, more than 20 years later, I returned to a dairy farm and was just as amazed and enamored by the cows as I was at six.
I arrived at Great Brook Farm State Park, located in Carlisle, MA, despite the downpour of rain. My immediate realization upon arrival was that life on a dairy farm is a 24-hour a day, 365 days per year commitment. Rain or shine, the show must go on at a dairy farm. Fortunately for me, this meant that the rain would not hinder my ability to tour the facilities, befriend a few cows, taste homemade ice cream, and learn what life is like on a dairy farm.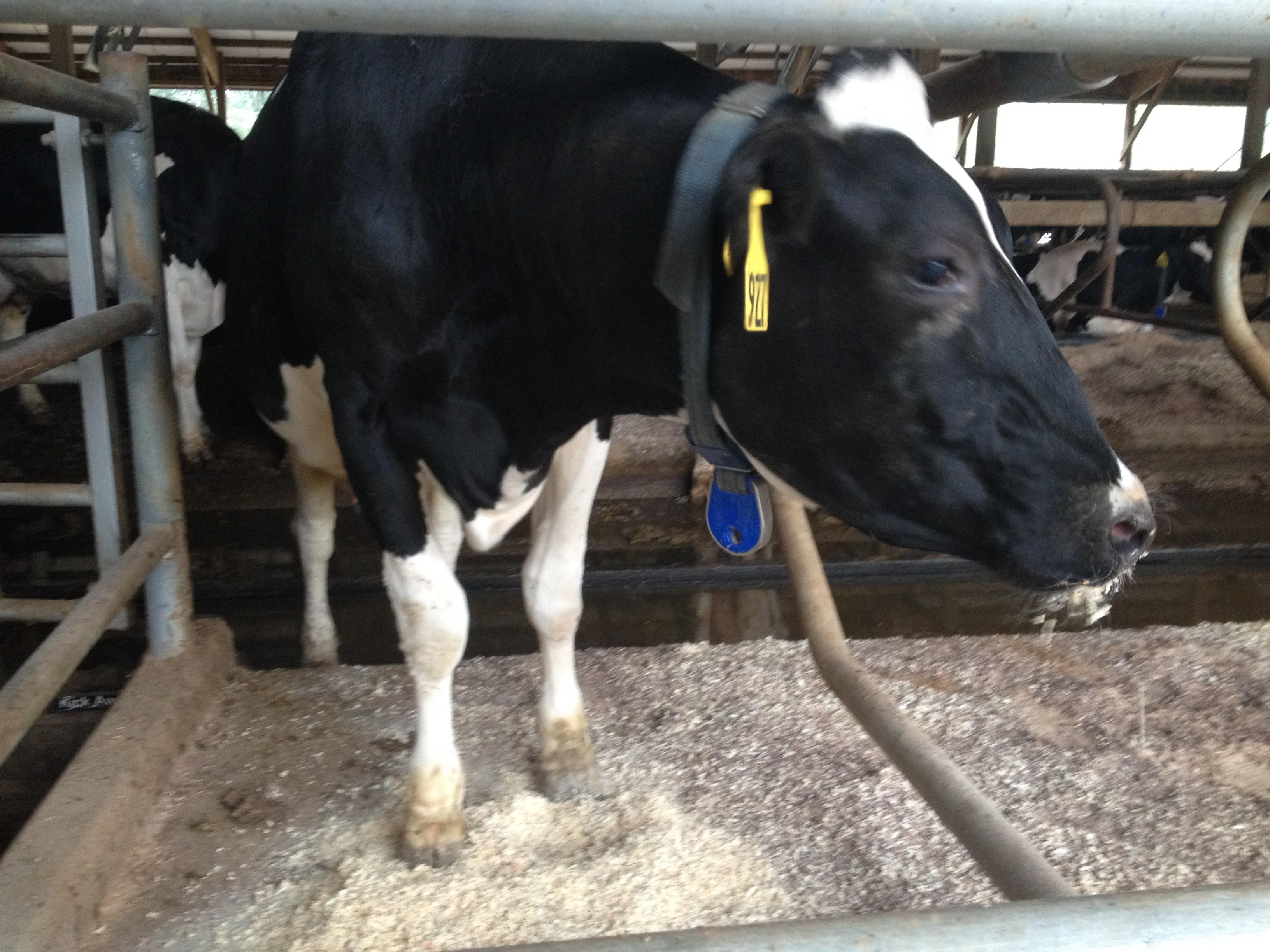 I walked into the farm wearing a raincoat and boots, and was greeted by Mark Duffy, head of operations, with a firm handshake and gigantic smile on his face. He was eager to introduce me to the cows and share all the wonderful details about his farm. The cows were residing in a gigantic, open barn with mattresses covered in sawdust for the cows to rest on. In the middle of the barn there was a revolving brush that the cows use when they want a back scratch or need to clean themselves. During the tour, a few cows wandered over to where we were standing and coquettishly licked my hands and jacket sleeves. I never realized how huge cows' tongues are!
We continued walking through the barn as Mark explained Great Brook Farm State Park's voluntary milking policy—cows get milked when they want to be milked. All of the cows know where the milking station is and when they feel like being milked, which is usually 2-3 times per day, they meander over to the robot. Yes, a robot. The pride and joy of the farm: the robot milking machine. I watched the robot milk a handful of cows and was amazed by how easily it could find the utters and how tranquil each cow looked as she fed on grain and spent 7-8 minutes being milked. Since Mark and his crew don't have to spend time milking the cows they are able to devote their time to taking care of the cows, feeding them, pampering them, and making sure they are happy and healthy.
The biggest surprise of my trip was learning what makes a cow happy. I always assumed that cows are happiest when they are outside, roaming the grass. But Mark debunked this myth. Cows actually prefer to be inside the barn rather than outside on the pasture. Mark explained by using this analogy: cows are like elite athletes wearing a heavy coat that does not allow for perspiration. They easily overheat and thus prefer cool air and shade. Similar to how humans become grumpy and agitated when they are exposed to the sweltering sun, cows dislike being too hot, which is why they prefer to relax in the breezy barn.
The tour ended on a sweet note, literally. We wandered over to the Great Brook Farm State Park ice cream stand, which is open for half of the year. With over 30 different homemade ice cream flavors it was difficult for me to choose which one to try: Camp Fire S'mores, Salted Caramel Chocolate Pretzel, Coconut Cheesecake Brownie…they all sounded delicious! Ultimately I went with Raspberry Chunky Fudge and I regret nothing. The ice cream was delicious, the people were wonderful, and the cows were happy as could be. Hopefully it is not another 20 years before I return to a dairy farm!