March is an important month for us here at Must Be The Milk. It's National Nutrition Month® ! The theme of National Nutrition Month this year is "Eat Right. Your Way, Every Day." Don't mind if we do!
National Nutrition Month is a nutrition education campaign created by the Academy of Nutrition and Dietetics. The campaign focuses on the importance of making informed food decisions and developing life-long healthy eating habits.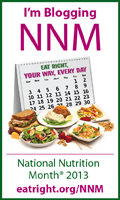 In honor of National Nutrition Month, here's what this year's theme means to us:
Eat Right. Eat a wide variety of fruits and vegetables, choose whole grain foods, and enjoy three servings of low-fat or fat-free dairy every day. We recommend using MyPlate for healthy tips on how to build your best plate at every meal. MyPlate even offers you a personalized nutrition and physical activity plan. Check it out.
Your Way. Get creative! Make your veggies smile or use your leftover milk cartons as home decor. Whatever works to get you eating healthy means you're doing it your way. If you make eating fun (or perhaps even silly!), kids will want to join in too!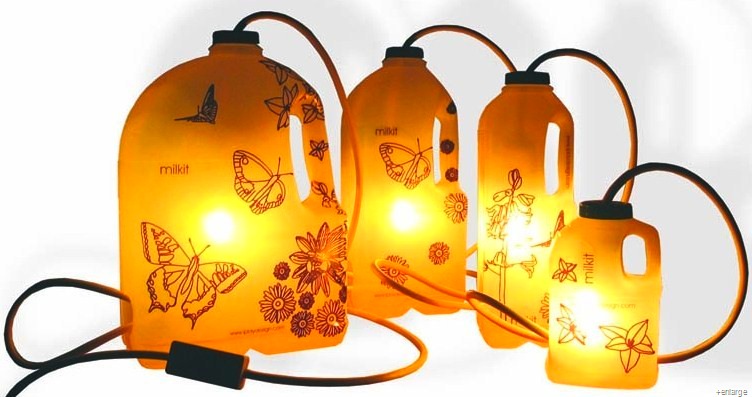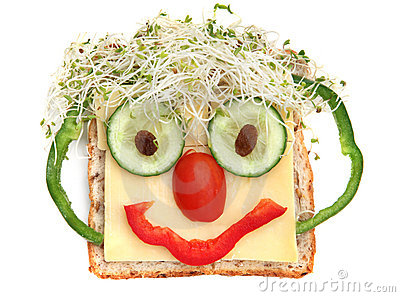 Every Day. Stay on track with healthy eating by starting each day off with a healthy breakfast. And while, we're on the subject, did you know that this week is actually National School Breakfast Week? (We told you March is an important month!) Both kids and adults alike benefit from a healthy breakfast. Not only will it keep you on a healthy track throughout the day (You're less likely to reach for that mid-day candy bar if you're fueled up with healthy foods!), but it will also keep you focused, alert, and energetic all day long.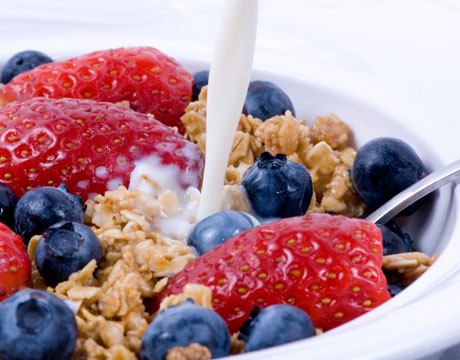 What does "Eat Right. Your Way, Every Day" mean to you? Please leave a comment with your thoughts. It makes us happy to hear from you!