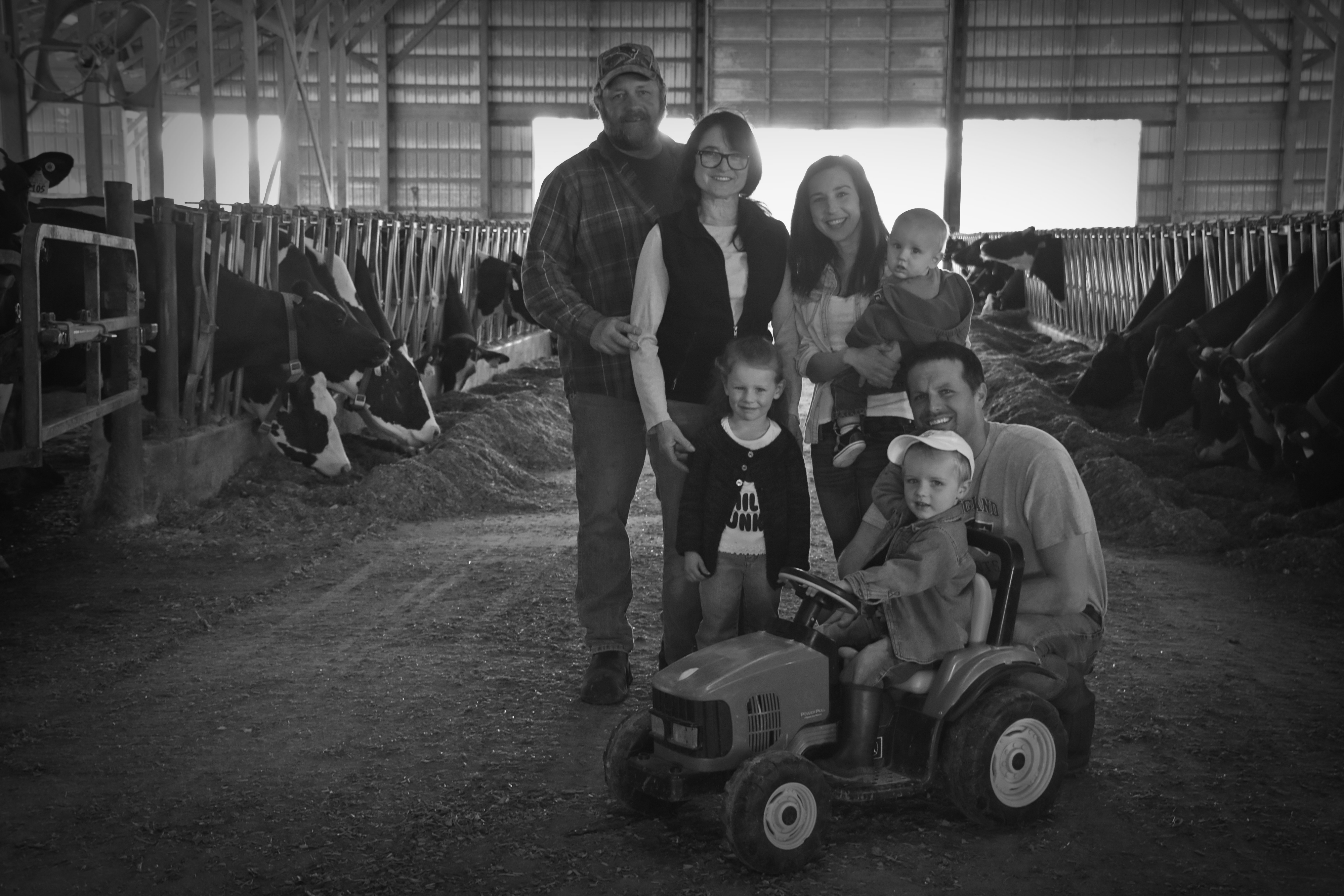 Pulling Together 
Dairy farmer Erica Hermonot's family can look back at 100 years on the same plot of land and recognize that Fairholm Farm's continued success is due to the power of pulling together. 
Erica, her husband, Jon, and her parents, Todd and Diane Morin have been farming for four generations in Woodstock. This year they have something else to celebrate: Fairholm Farm has been named 2018 Connecticut Dairy Farm of the Year. The award is given every year to one outstanding dairy farm in each of the New England states as part of the Green Pasture Award program.  
Winners are evaluated on production records; herd, pasture, and crop management; environmental practices; contributions to agriculture and the local community; and overall excellence in dairying.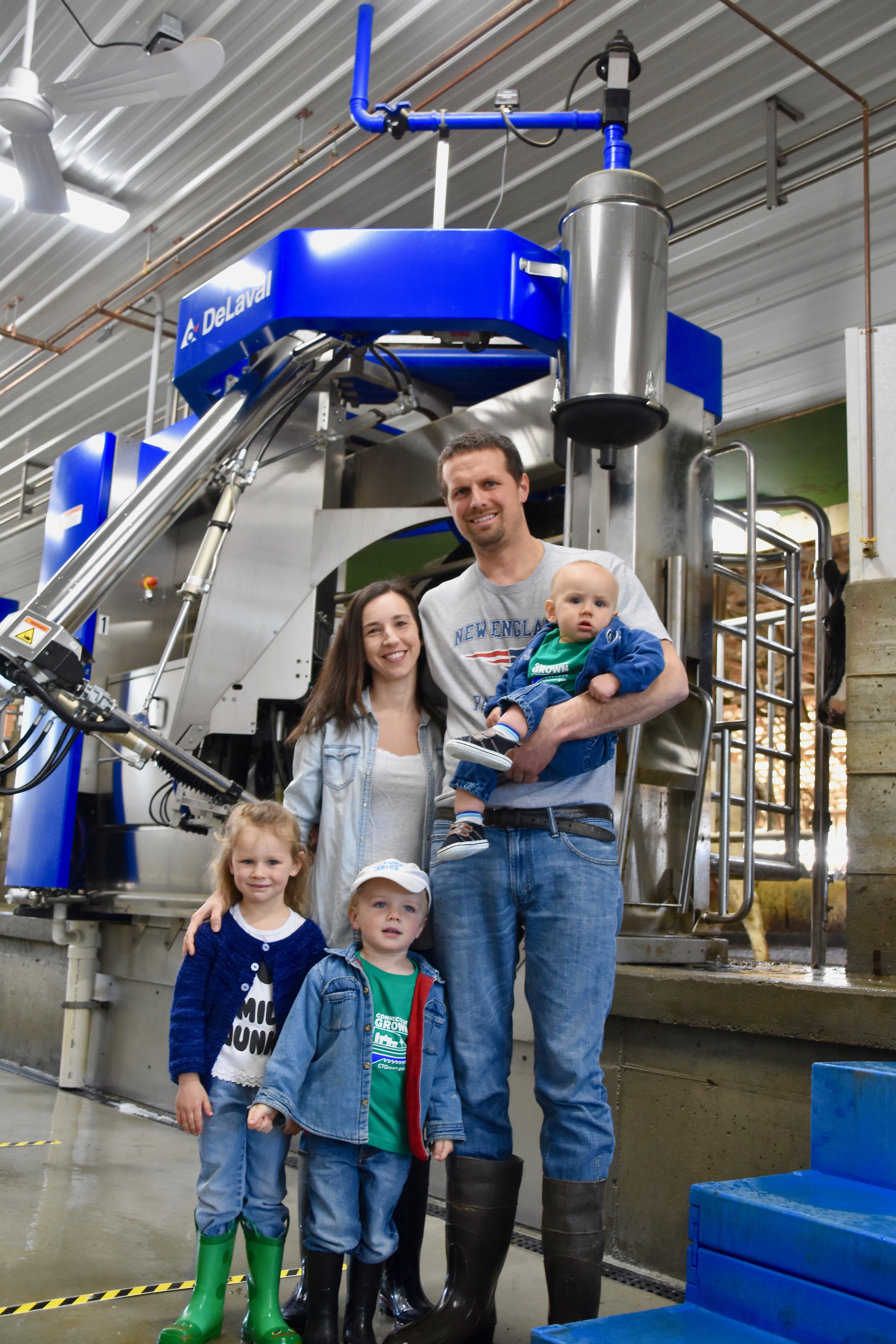 With a milking herd just north of 400, the family prides itself on providing the highest level of care for their cows. They grow about 800 acres of corn silage and haylage, and they've made plenty of improvements in the last 10 years, including a new barn, shop, and manure storage needed for an efficient dairy operation.   
The most recent upgrade has been the installation of four robotic milkers, which reduce labor costs as well as provide data on everything a modern dairy farmer needs to know about the cows — which cows are eating, which are not, and which may need extra care.  As for the benefits to the cows, the robotic milking system provides improved cow comfort, allowing them to make their own schedules, with more time to rest and eat. Each cow wears a collar (very much like a fit-bit) that allows Erica and others to track the cow's daily activity (or lack of if they are sick). They use the information in conjunction with the activity monitoring system to help keep tabs on individual cow's needs. 
Also, on site is a robotic feed pusher that allows cows to have constant access to feed 24-hours a day – it functions like a Roomba, zipping around the barn, pushing food back closer to the cows.Erica is the farm's herdsman and works alongside her parents. Her dad, Todd, handles all repairs and fieldwork, and her mom, Diane, handles all the financial work, though her favorite job is driving the farm truck. Her husband, Jon, tackles a little bit of everything, from nutrition, field work to cow care and has become the go-to guy for the robotic milkers. 
Living and working on the farm has meant all family time, all the time. Erica and her husband live in the main farmhouse, with their young children Mackenzie, Alexander, and Ben, while Todd and Diane are in the house right next door. 
Family dynamics are based on hard work and mutual respect. Each member understands the importance of pulling together when it comes to the farm, and the Green Pasture award is welcome news.  
"We've worked really hard to get where we are today, and to make sure we can look toward the future," says Erica. "We keep up with the times, of course, but we don't forget the core of what we're doing."