"Hey Mom, where does milk come from?"
Ever hear the phrase, 'Farm to Table?' Being a self-proclaimed awesome mom, I decided to give my daughters a hands-on lesson. (Okay, so they had a half day at school and I was scheduled to go on a farm tour…still awesome mom right?) On a cold and rainy day, I packed up my little lifelong milk drinkers, a few of their friends and moms and headed out to Rochdale, MA to visit Cooper's Hilltop Dairy Farm.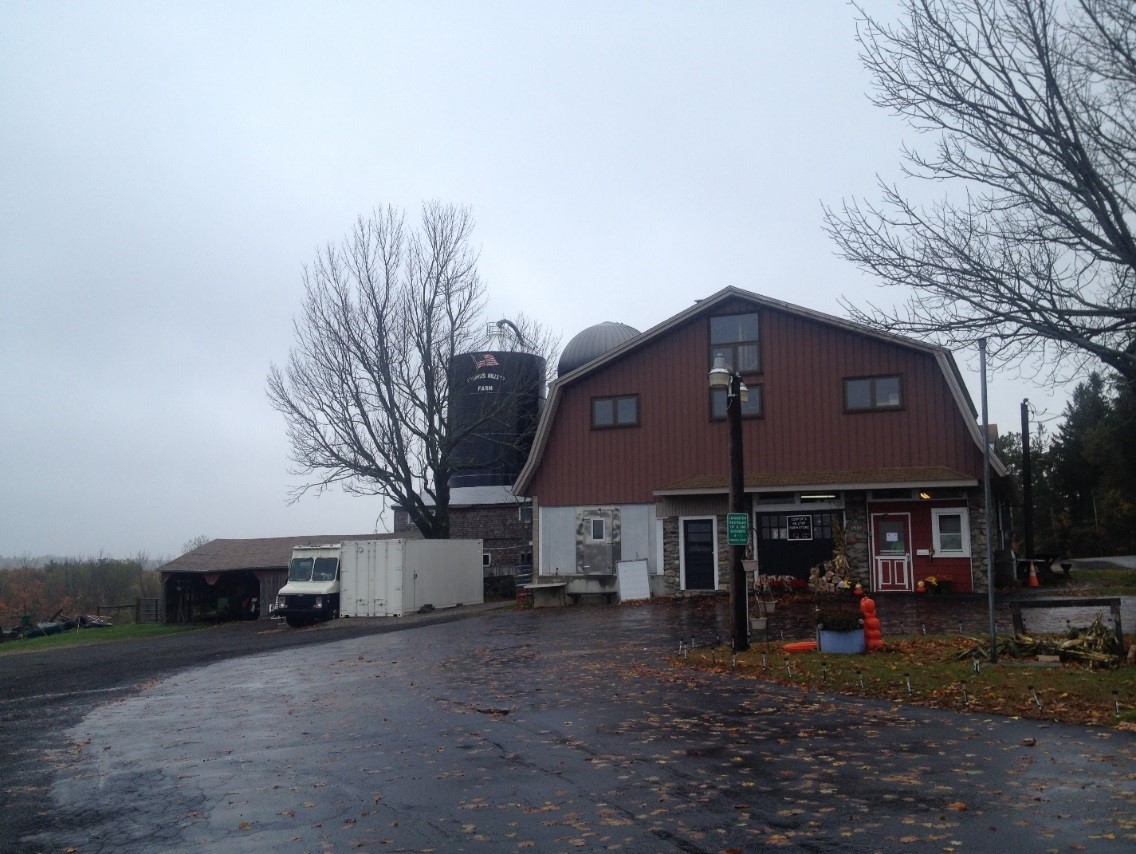 Lesson #1: Rain, snow, sleet hail…dairy farmers work regardless of weather conditions!
Cooper's Hilltop Dairy has been in business for over 90 years! The farm opened right after World War I and has remained in the family. Marjorie, met us at the door, ready to take on the elements and show us how Cooper's accomplishes the 'ol farm to table task. Cooper's Hilltop is a producer and processor, which means they milk the cows, get it ready for people to drink, put it in a bottle and sell it. Simple as that, right? Nope! Dairy Farming is hard-work, it is a 365 day job!
Marjorie introduced us to their milking herd and we quickly made friends with these Holsteins.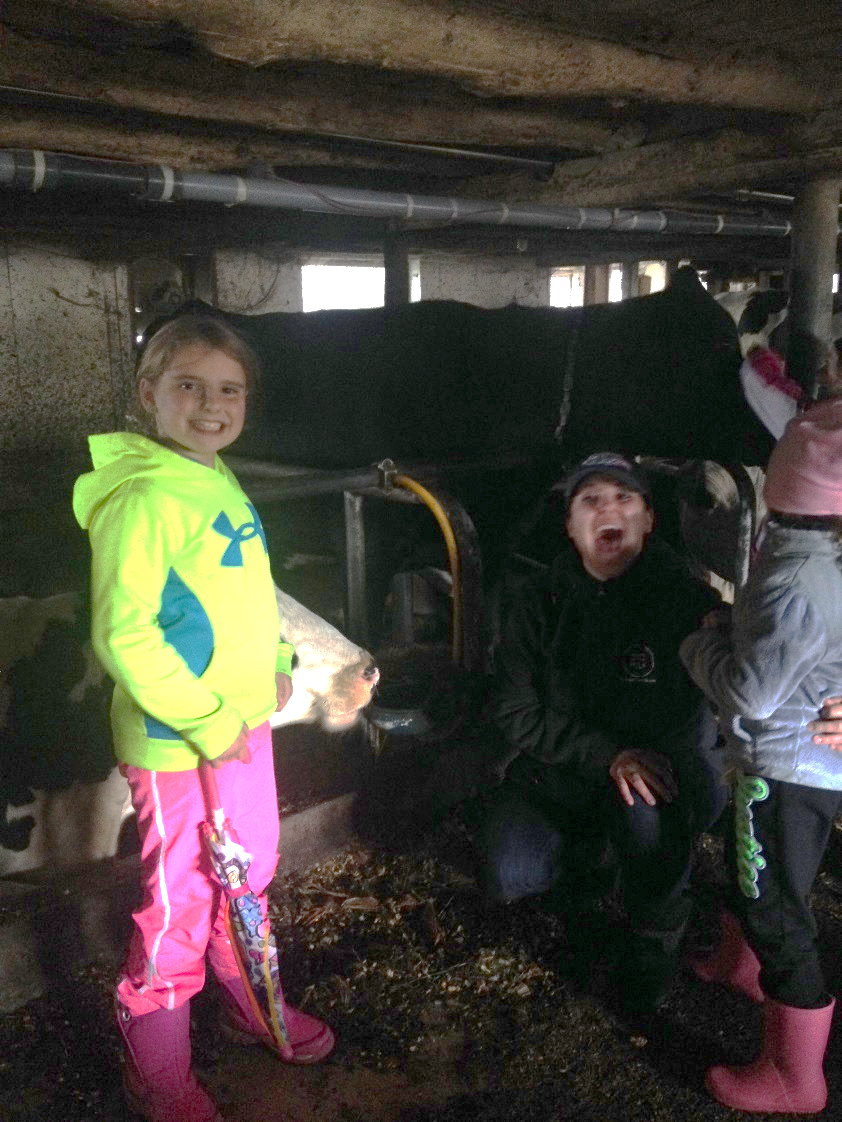 Lesson #2: Cows love to give kisses!
Kaela, my eldest daughter, was very interested in learning what cows eat to stay healthy and produce the best milk possible. Cooper's grows a portion of crops that goes into their feed rations. Kaela brought a handful into school the next day to show her 3rd grade classmates!
Lesson #3: Cows have veterinarians and nutritionists to ensure they eat well and stay healthy!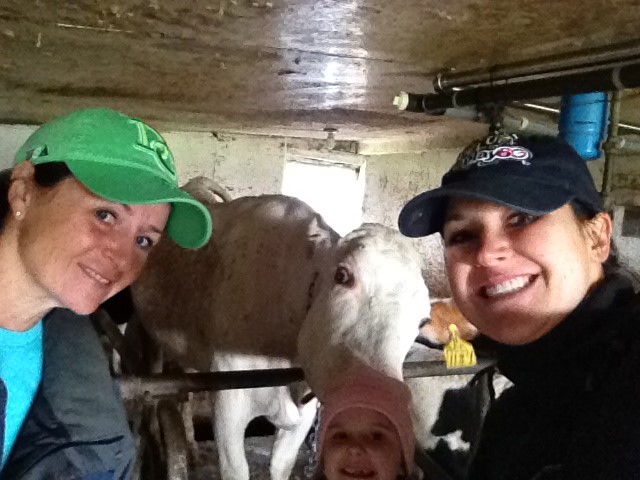 The milk that the Cooper's 45 milking cows produce gets stored in these tanks and is kept at the perfect temperature until the milk is moved to the pasteurization machine before being bottled into one of nature's finest gifts…milk.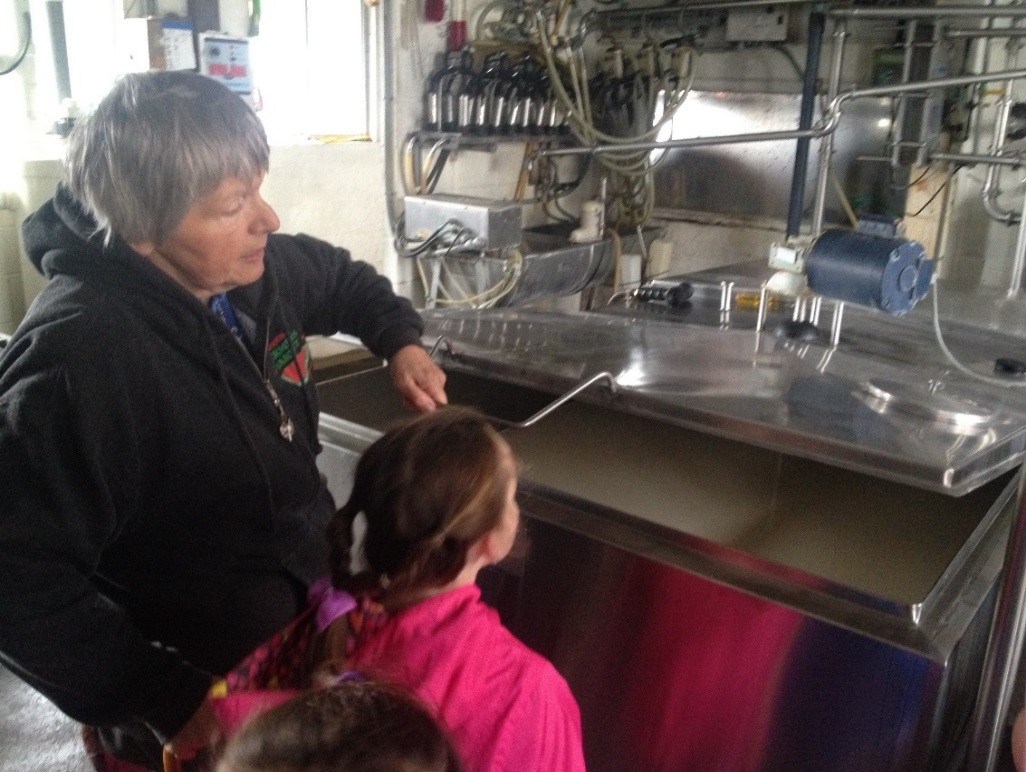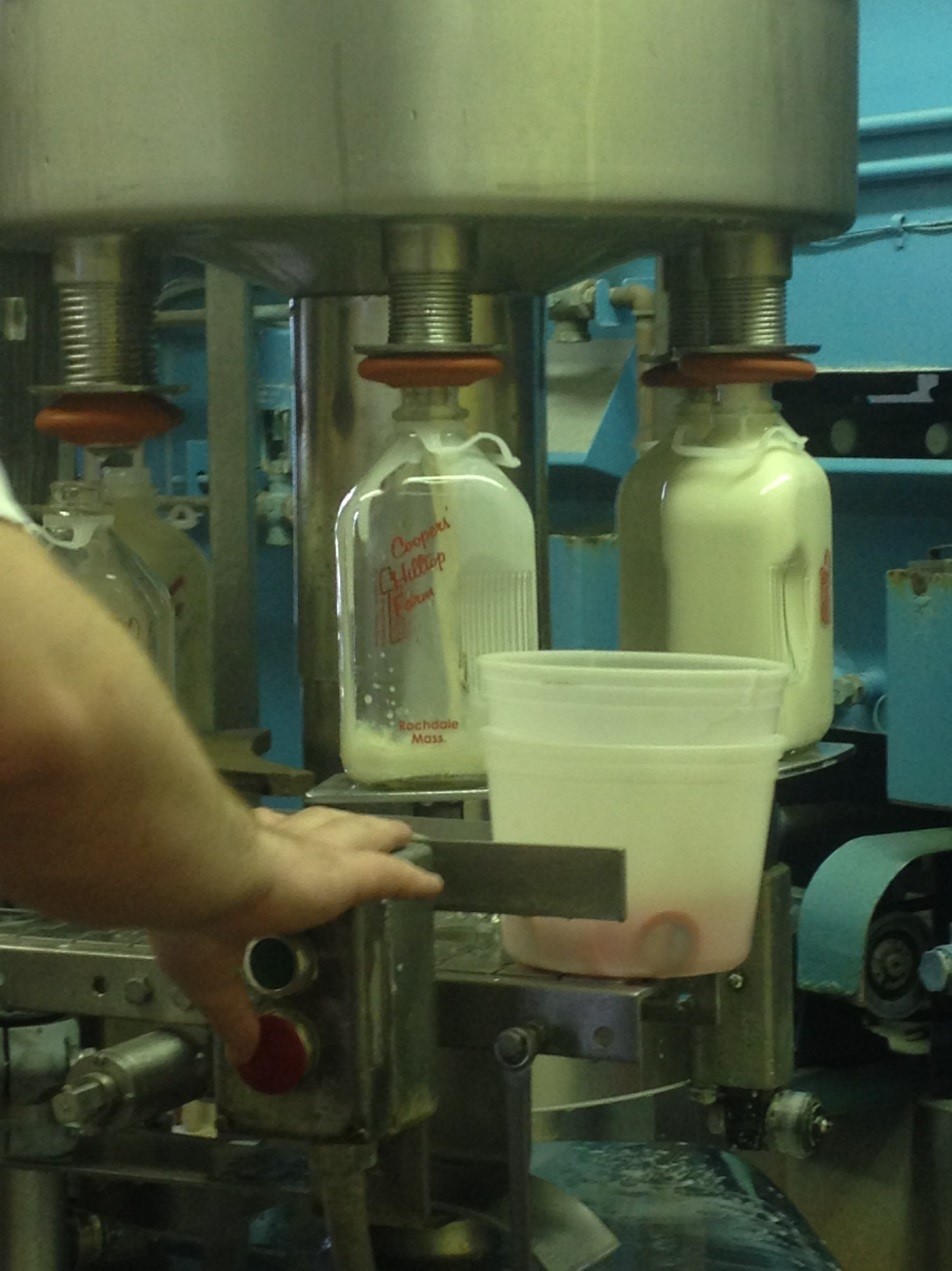 Actually seeing the bottling process so up close and personal, may have been one of the coolest things I have ever seen and I was excited to share this experience with Kaela and Charlotte.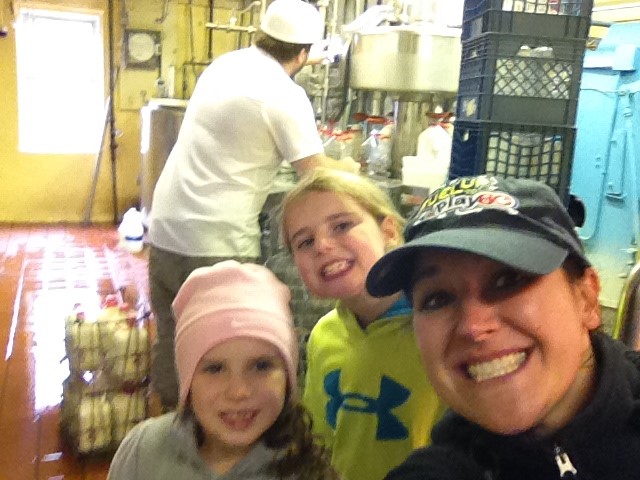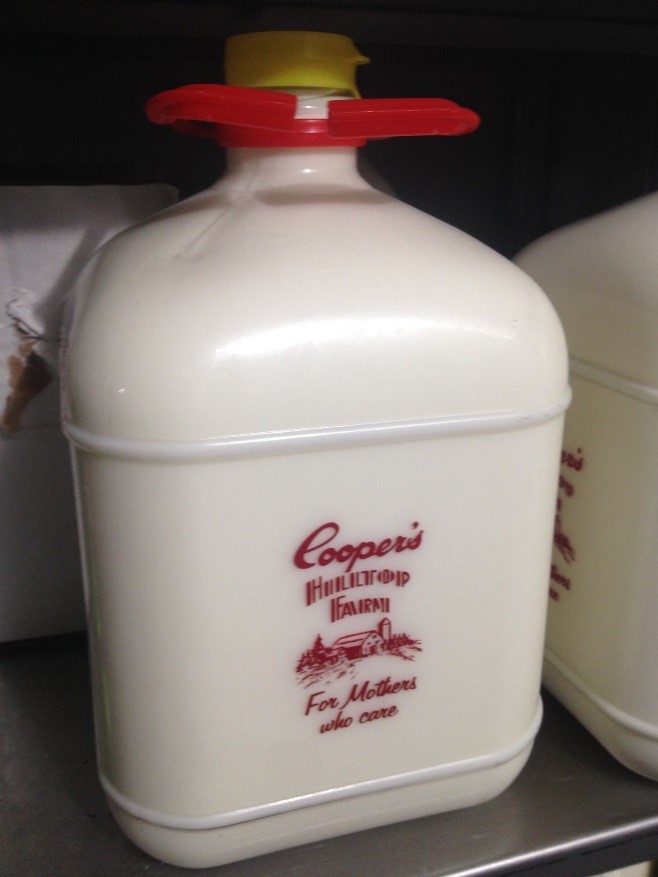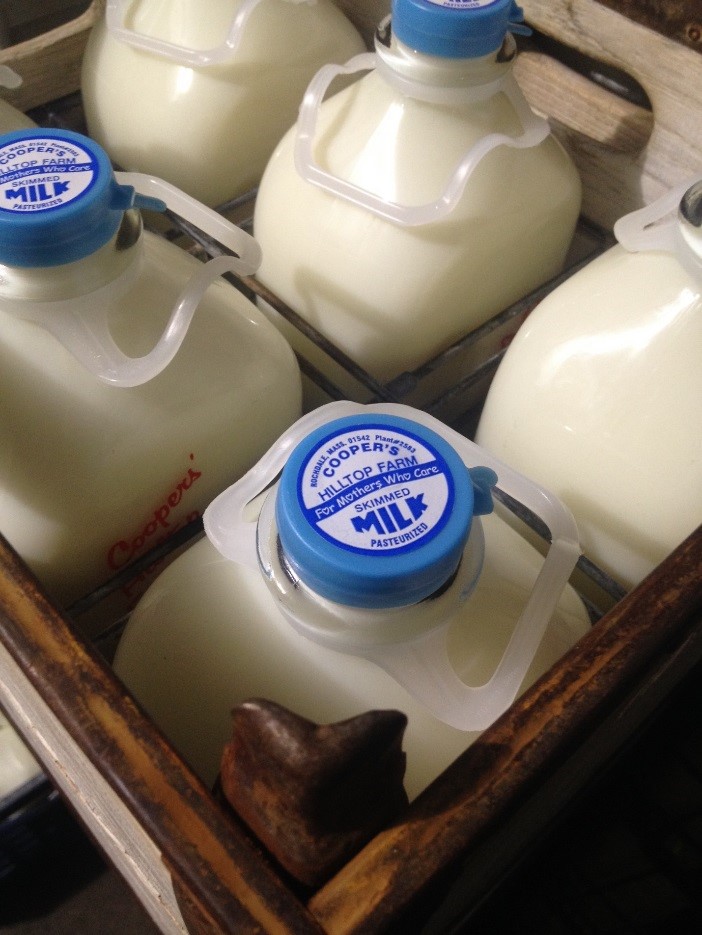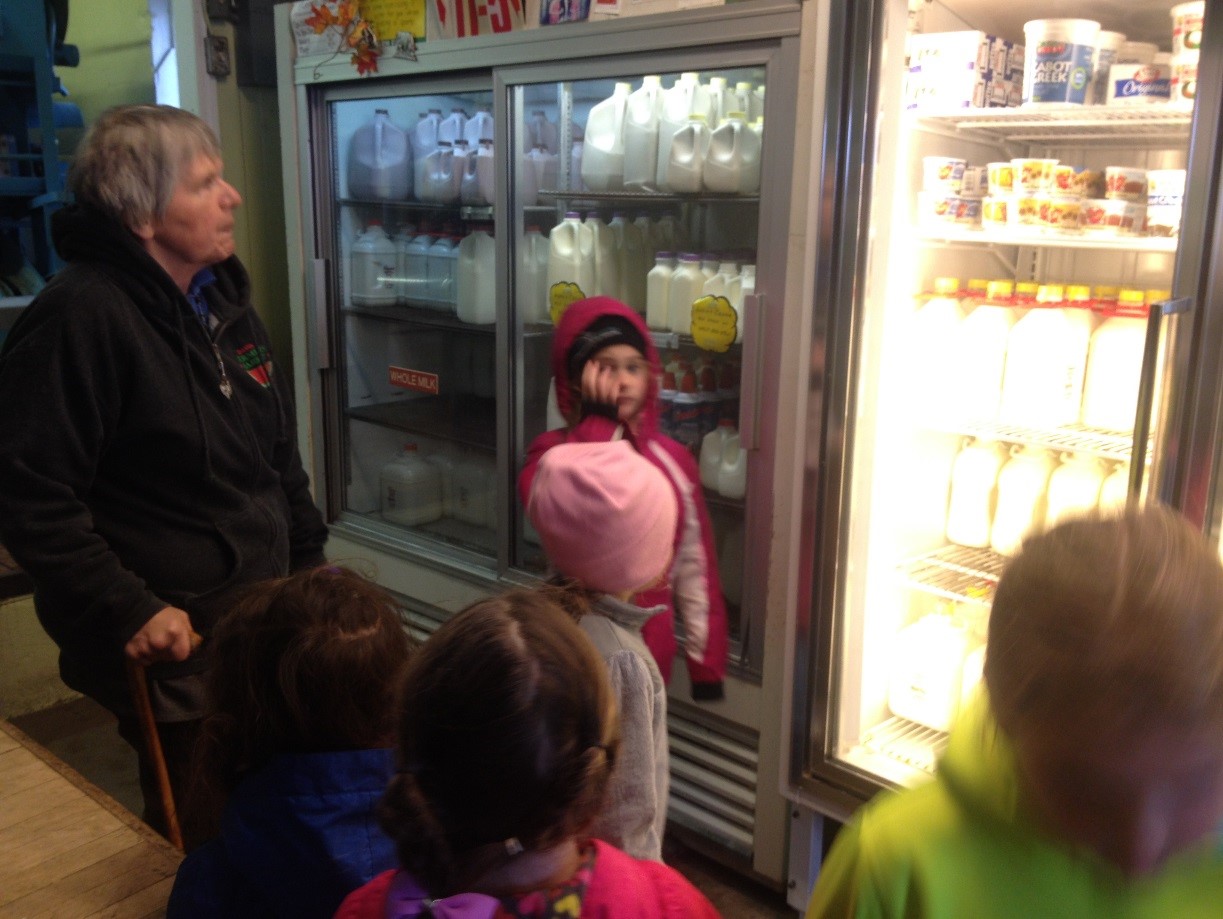 I'm pretty certain that the milk never reached our table! And that's okay, because the day at the farm with my children, colleagues and friends was pretty great! I was able to learn more from the hardworking farmers and share the experience and knowledge with our future consumers. Charlotte didn't get to see the pigs she thought she was going to see but was able to soak in (get it…it was raining) some pretty cool behind the scenes experiences. No doubt, that I reached awesome mom status with this one! Two thumbs up on this field trip and I highly recommend checking out Cooper's and/or the dairy farm in your neighborhood!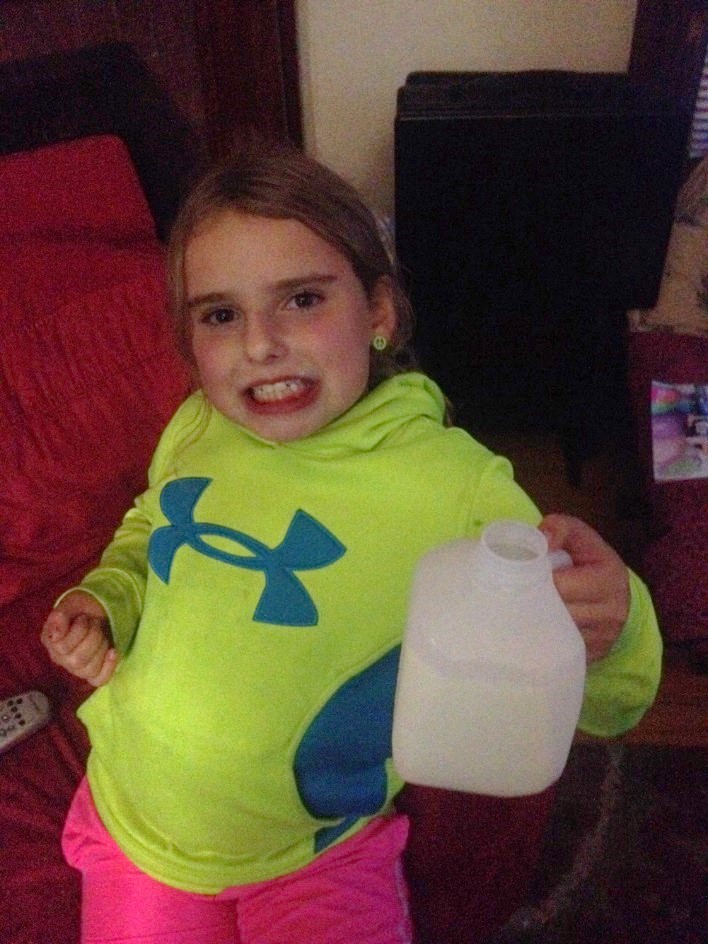 Lesson #4: Return soon for more milk! The kids haven't stopped talking about it!