Certain foods just seemed to be a match made in heaven: peanut butter and Jelly, wine and cheese, cookies and milk.  And some were made iconic on TV such as Pepsi and milk in the 1970s hit show Laverne and Shirley.
While some pairings are so just so natural, everyone does it.  We thought we would venture off the beaten path and share the not-so-obvious, maybe even intriguing, yet still creatively delicious ways to enjoy dairy foods.   Come celebrate June Dairy Month and join us in a fun dairy adventure.
Did you know that cheese and chocolate can be a yin and yang pairing?  Tickle your taste buds with this salty sweet match. It's wonderfully indulgent treat with health benefits!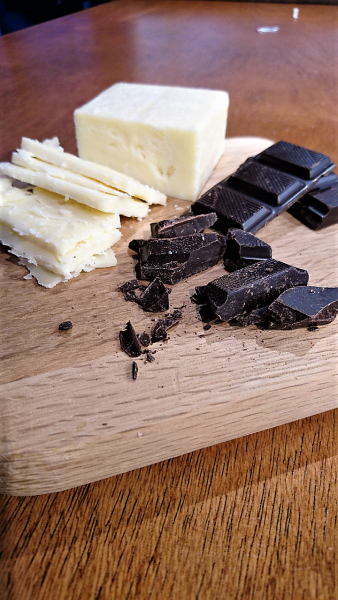 And if you even find your mouth on fire after eating spicy food reach for a glass of milk or a yogurt side dish such as raita.  The protein casein in dairy will bind to the capsaicin in your mouth from the hot pepper for instant cooling relief!
Experience the unlikely harmony of green or black tea and cheese.  Similar to wine, the tea has tannins complementing the cheese flavor profile.  And just think about the super food blend you get in this pair!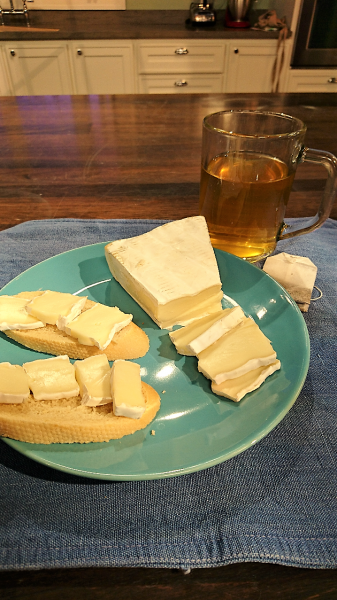 Looking for a new snack experience? Try popcorn and milk.  Fiber and calcium all wrapped up into one yummy snack.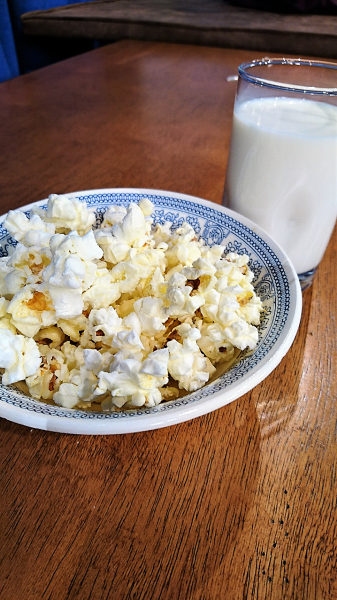 And here is an inside peak into some of our NEDFC staff secret favorites:
Heidi loves buttermilk and orange juice. We know what you are thinking…does it curdle?  Nope it creates a creamy dreamy blend.  Add a teaspoon of sugar and you'll be enjoying a drink reminiscent of your childhood creamsicle.
Lisa has fond childhood memories of ricotta cheese on a Triscuit topped with a cocktail onion. Sounds elegant doesn't it?
Jane remembers her mother serving leftover rice with warm milk for a power breakfast in the morning. Smart food waste prevention move mom!
Hilary's go to quick dinner is cottage cheese mixed into warm noodles when she doesn't have time to bake her favorite noodle kugel.
Jenny takes the New England route by mixing maple syrup into her milk, or drizzling some over her ice cream.
Laura creates a quick after work snack by melting cream cheese into salsa as a chip dip.
We'd love to hear your favorite ways to pair up dairy with other food.  Please share them with us on the Must Be The Milk Facebook page.  Happy June Dairy Month!