We have a special guest blogger this week; Amanda Freund of Freund Farm in East Canaan, CT. Read on to get tips for planting and gardening with CowPots™ this spring. And take a virtual tour of their farm and learn more about what it takes to run a family farm! We are sure you will be inspired by their dedication to sustainability!
Is it Spring yet? The calendar claims spring is here, but for those of us in New England, the temperatures are preventing us from putting away those winter jackets just yet. Despite the temperatures, dairy farmers are starting to get ready for planting season, which we hope is coming soon. On our own dairy farm, the tractors are set up to start irrigating manure onto our crop fields and 3 pallets of seed for this planting season were delivered this week. Like our dairy farming neighbors, we will be traveling from farm to field with manure as we prepare and fertilize the soil, but we are also using the manure for a product that we make on our farm called CowPots™. Invented by farmer Matt (my dad) more than 15 years ago, we have been collecting our cows' manure and processing it to form biodegradable, plantable pots. And so while we prep the fields for our cow's feed crops, we're also prepping our greenhouse to get an early start on tomatoes, cut flowers and vegetable seedlings for our garden and for our farm market customers.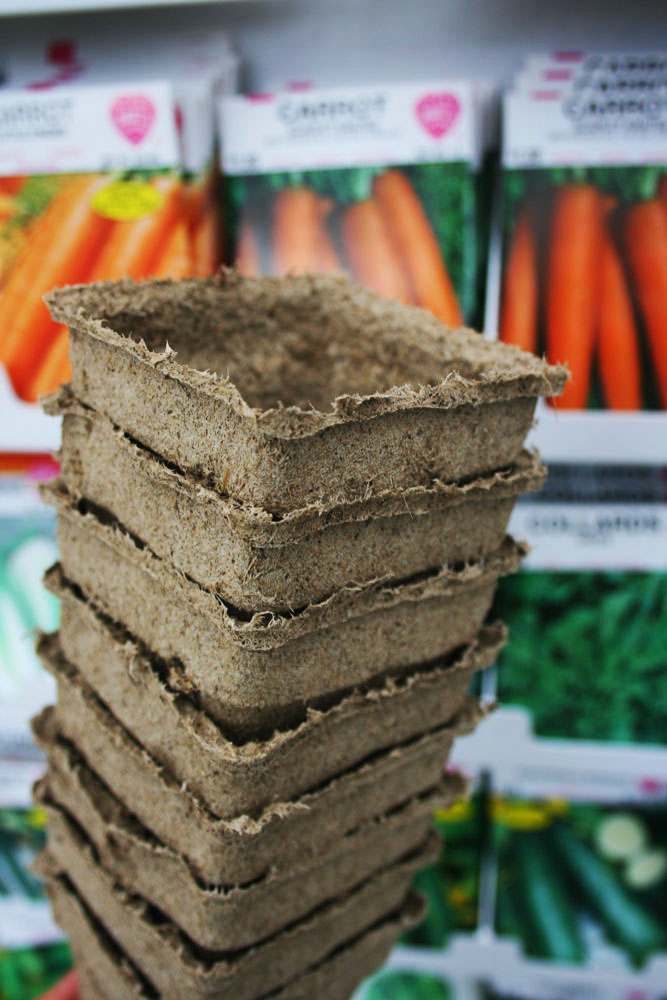 A little more about CowPots™
Because the average cow produces about 100 lbs of manure each day, and we have 300 cows on our farm, you can start to imagine how much cow poop we have to manage responsibly on our farm. We've invented a process that removes all of the odor, weed seeds and harmful bacteria. We currently form and sell 12 pot styles suitable for different types of seeds and transplants. As small as 3" wide, perfect for squash and cucumbers up to 17" in diameter, great for a mixed herb planter or for certain varieties of trees. As seasoned gardeners know, cow manure is a great soil amendment, adding important nutrients and organic matter to your garden. CowPots are a unique way to add that manure to your garden while reducing plastic waste and encouraging healthy plants. CowPots are planted, along with the seedlings, directly into the garden. As a result, the roots are not disturbed and transplant shock is greatly reduced. CowPots are also superior to fiber pots since fiber pots tend to decompose more slowly, inhibiting root growth – not ideal for transplanting. Just this week, a university trial reported that CowPots broke down 2x faster than the other biodegradables, for more on this study, visit: http://www.nurserymag.com/nm0315-container-alternatives-options.aspx
Some tips for success for growing in CowPots:
Sow or Transplant
Fill CowPots with your preferred potting soil mix and plant seeds.
Place planted CowPots in your preferred tray, gently cover with plastic to maintain moisture until seeds germinate.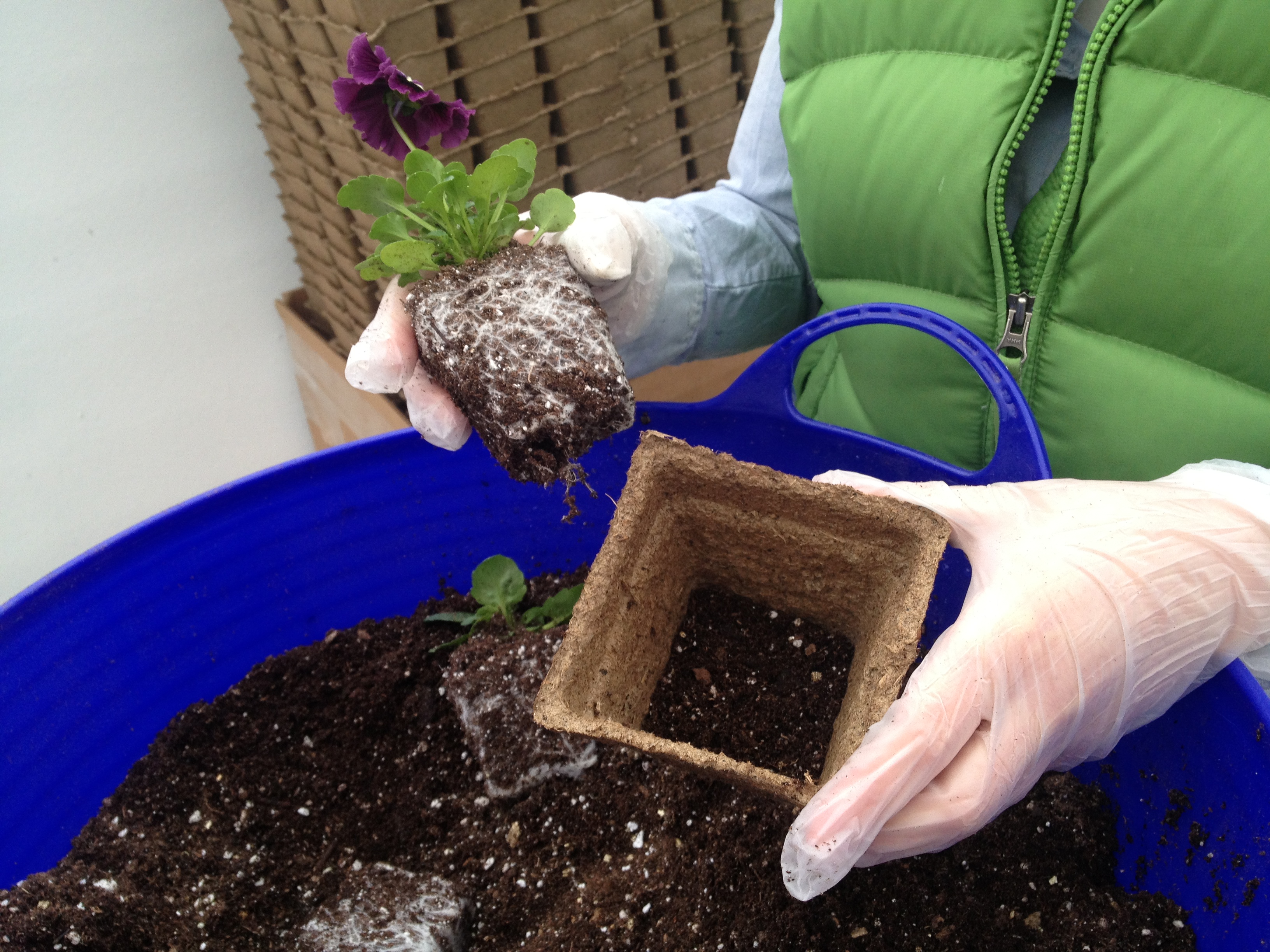 Nurture
Water and fertilize as needed.
Manure naturally retains moisture—make sure not to over water.
Give the pot time to harden between watering.
If possible, leave space between pots for maximum air circulation.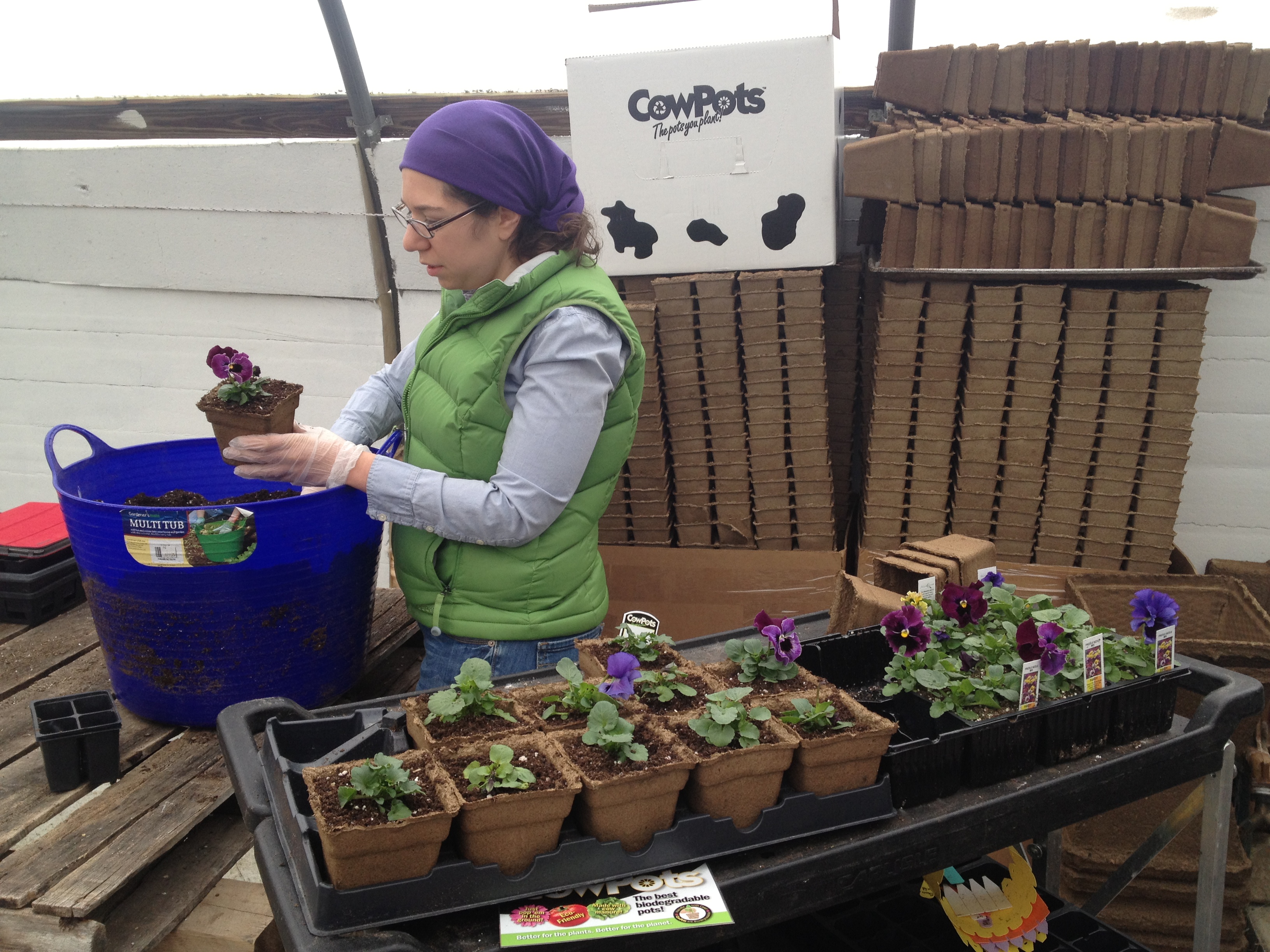 Plant
When seedlings are ready for planting, simply place CowPots into soil and water.
Do not break up the CowPot this will damage the roots, creating transplant shock.
Plant entire CowPot and cover completely with soil.
Enjoy
Cowpots last for months above ground and once transplanted under garden soil, the pots biodegrade and enhance your garden soil.
Roots penetrate the CowPot wall, eliminating transplant shock.
Unrestricted root growth ensures a healthier, stronger plant.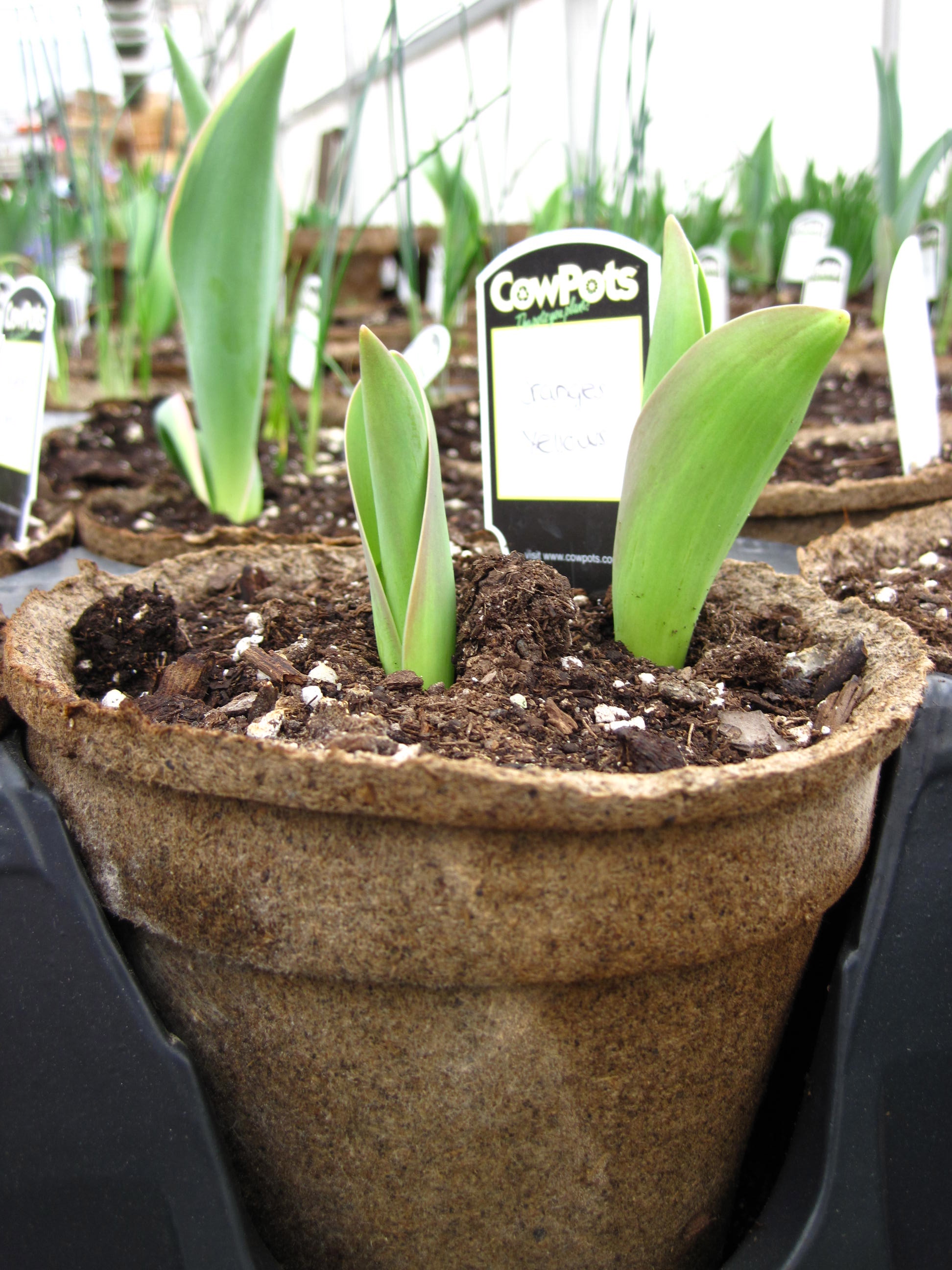 For video instruction on how to start your seeds and grow in CowPots go to: https://www.youtube.com/user/CowPots
For information on where to buy CowPots, visit http://cowpots.com/where-to-buy/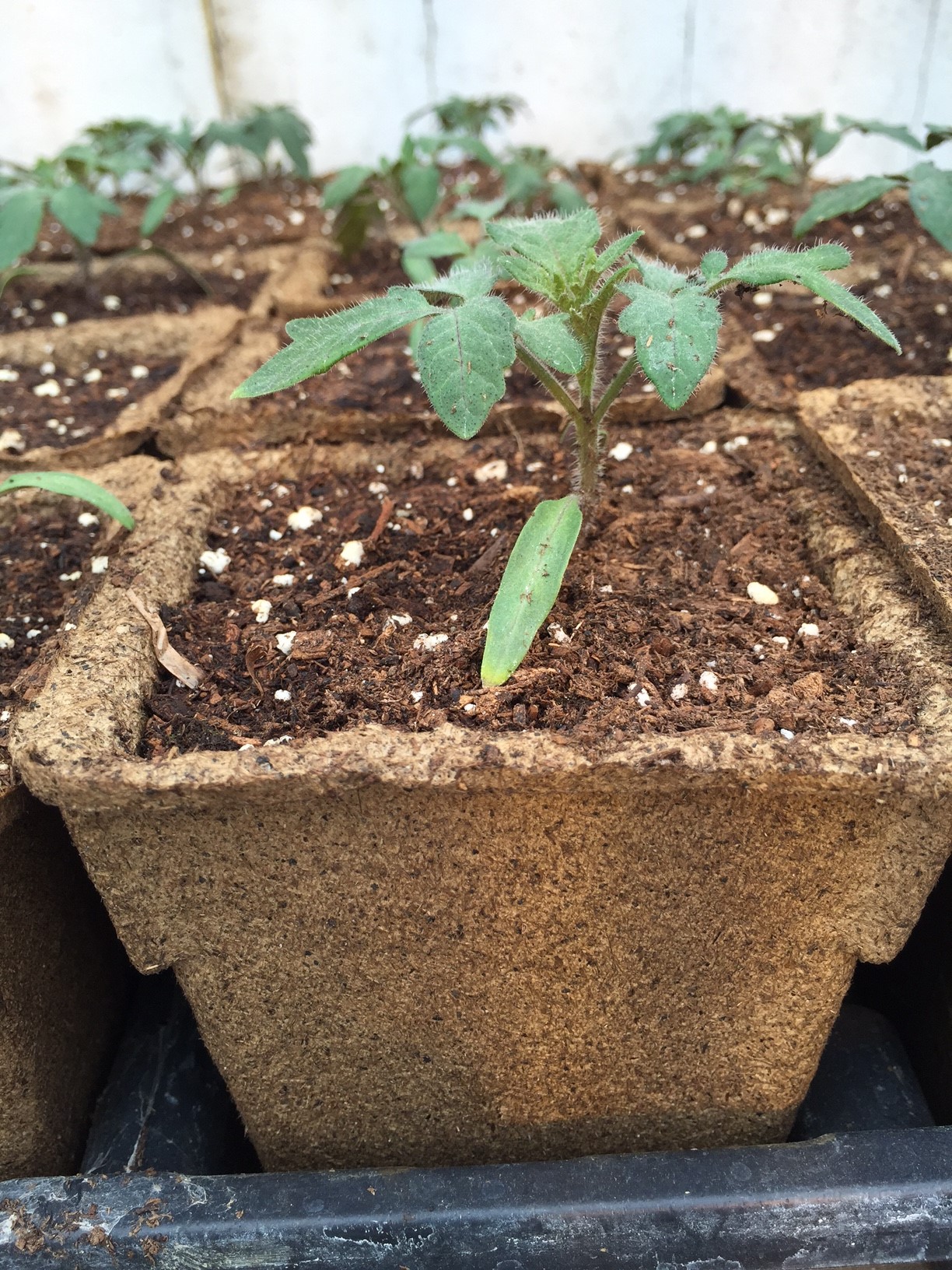 For updates and pictures from our family's farm, follow and like:
Facebook: https://www.facebook.com/cowpots
Instagram: @CowPotsGirl
Show us how you use CowPots™ & get your garden ready for springtime in the comments or on Facebook & Twitter!