Common lore (and our parents) told us that breakfast is the most important meal of the day. However, I know that as I sleepily pour milk on my cereal every morning, I do not always give enough credit to the people who worked so hard to produce my breakfast. Today let's head behind the scenes to see how the breakfast foods we have come to enjoy come to us.
Milk is an excellent complement to most breakfast foods, and there is no better way to learn about how milk is produced then to spend some time on a farm. I recently met a group of dedicated students at the University of Vermont, who are doing just that. They actually spend A LOT of time on the farm!
The Cooperative for Real Education in Agricultural Management (or "CREAM") program offers an opportunity for a group of 13 to 16 dedicated students to manage a dairy herd. The herd is fully managed by students, and they perform all of the tasks necessary to ensure the herd is healthy and well cared-for as well as manage maintenance for the barn. Students learn about all aspects of dairy farming and the work that goes into maintaining a healthy and productive herd. Here's a look at what they are learning in the program.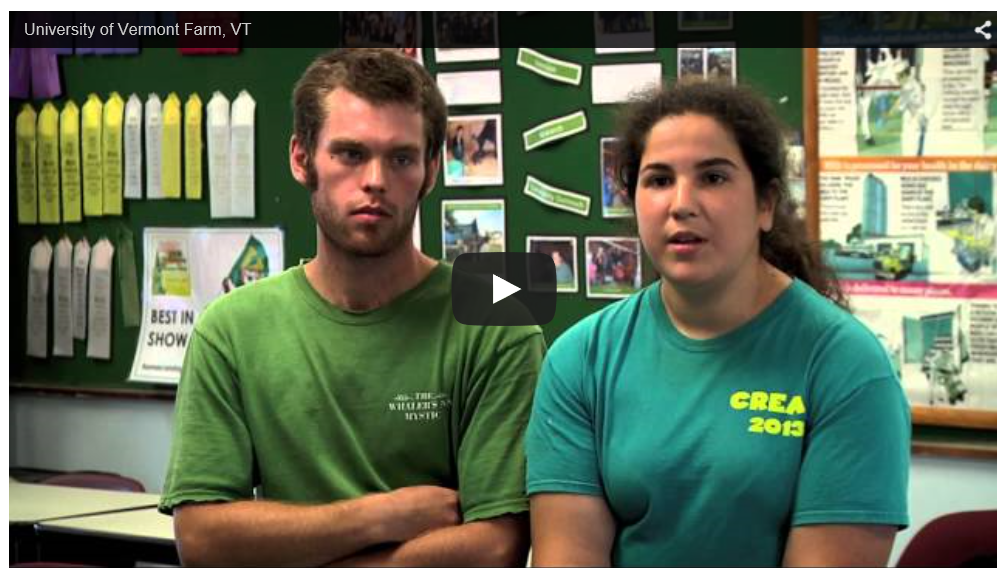 http://mbtm.launchpaddev.com/local-farmers/vermont/university-vermont-farm-vt/
When you bite or sip your favorite breakfast items, savor them a little bit more than usual, knowing that these ingredients were crafted with care by your local farmers and the natural resources under their stewardship. In part two, we'll share a bit about that New England favorite—maple syrup—and its production and link to dairy.