Adventures on Hornstra's Farm Dairy is another blog by our dietetic intern Elizabeth Aurand about her recent visit to Hornstra's Farm Dairy.
There are certain places that evoke strong emotions when you visit them. Hornstra's Farm Dairy in Norwell, MA, is one of those magical places. A beautifully built farmhouse that contains a bottling factory, ice cream shop, and general store, is framed by picturesque rolling hills dotted with red and white Holstein cows. These emotions are the product of the hard work and attention to detail that John Hornstra, owner and dairy farmer, puts into his farm.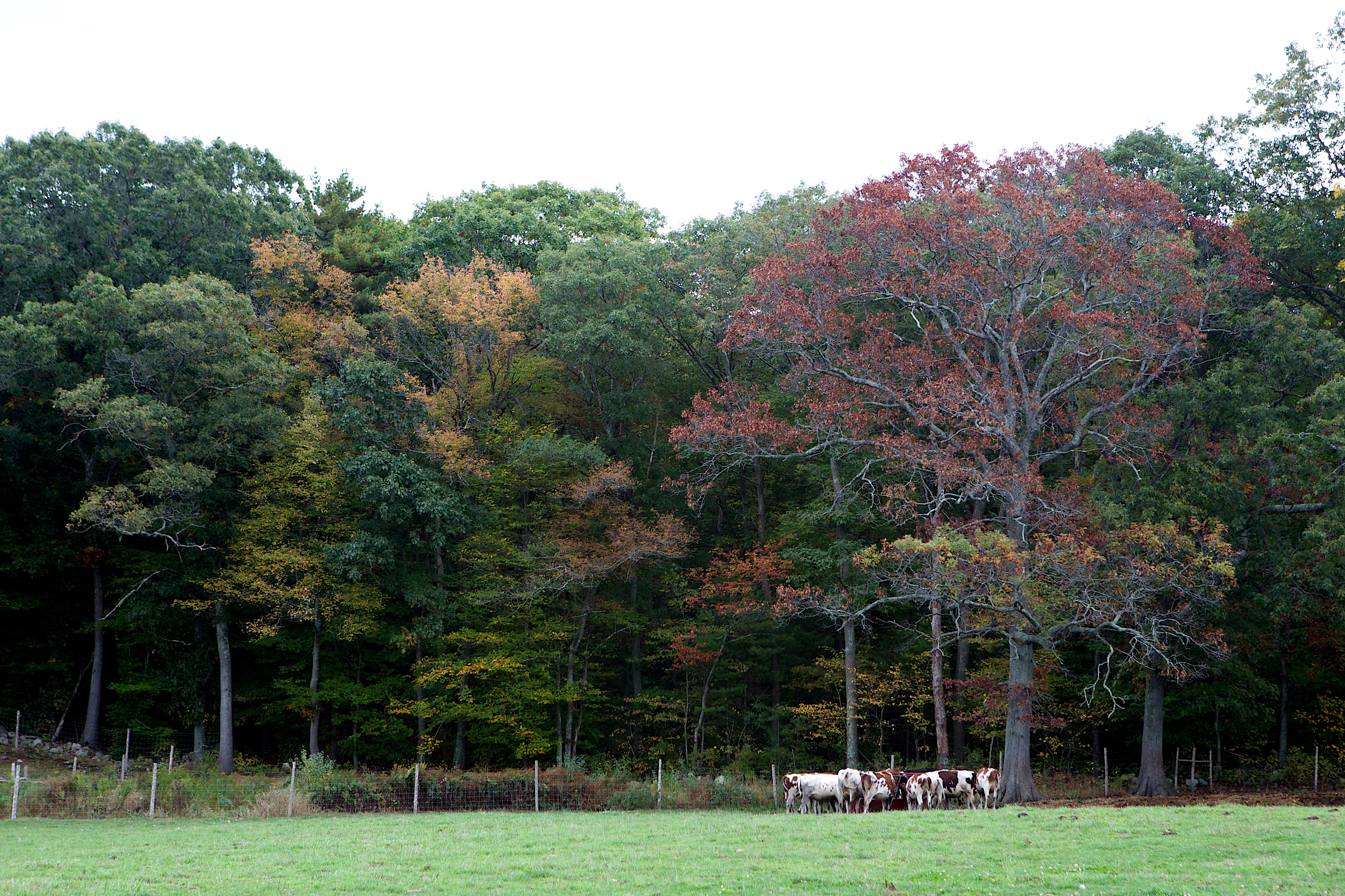 Image by: Robert Castagna
Tuesday October 7, New England Dairy Promotion Board and New England Dairy & Food Council invited several food writers and bloggers from the Boston area to explore the inner workings of a dairy farm. Hornstra's Farm Dairy isn't your typical dairy farm. The milk is processed and bottled on site where is it sold allowing for milk production to truly be viewed from the cow to the bottle. Furthermore, Hornstra's Farm Dairy is one of only six farms in Massachusetts that still offers home milk delivery to customers in the area.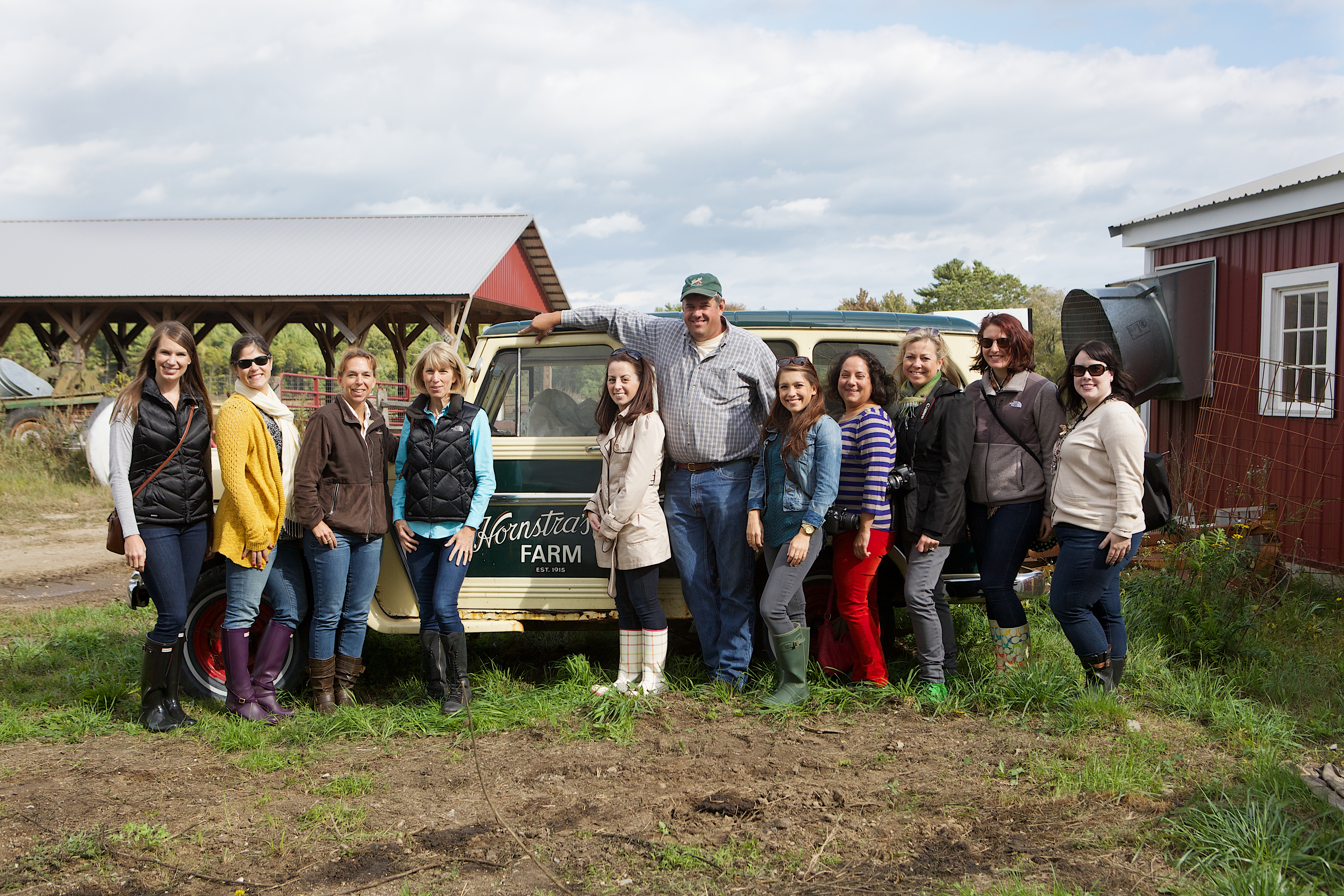 Image by: Robert Castagna
The tour began in the processing area where the glass bottles were sterilized and then sent to be filled with the newly pasteurized milk. Hornstra farm does not just produce milk, but also ice cream and butter in a variety of flavors. All of the recipes are developed by John himself showcasing his endless attention to detail. The tour continued with a meet and greet with the calves and a very friendly young bull. However, the farm cat, Abner, stole the show with his trick of opening a door on his own to get to his food.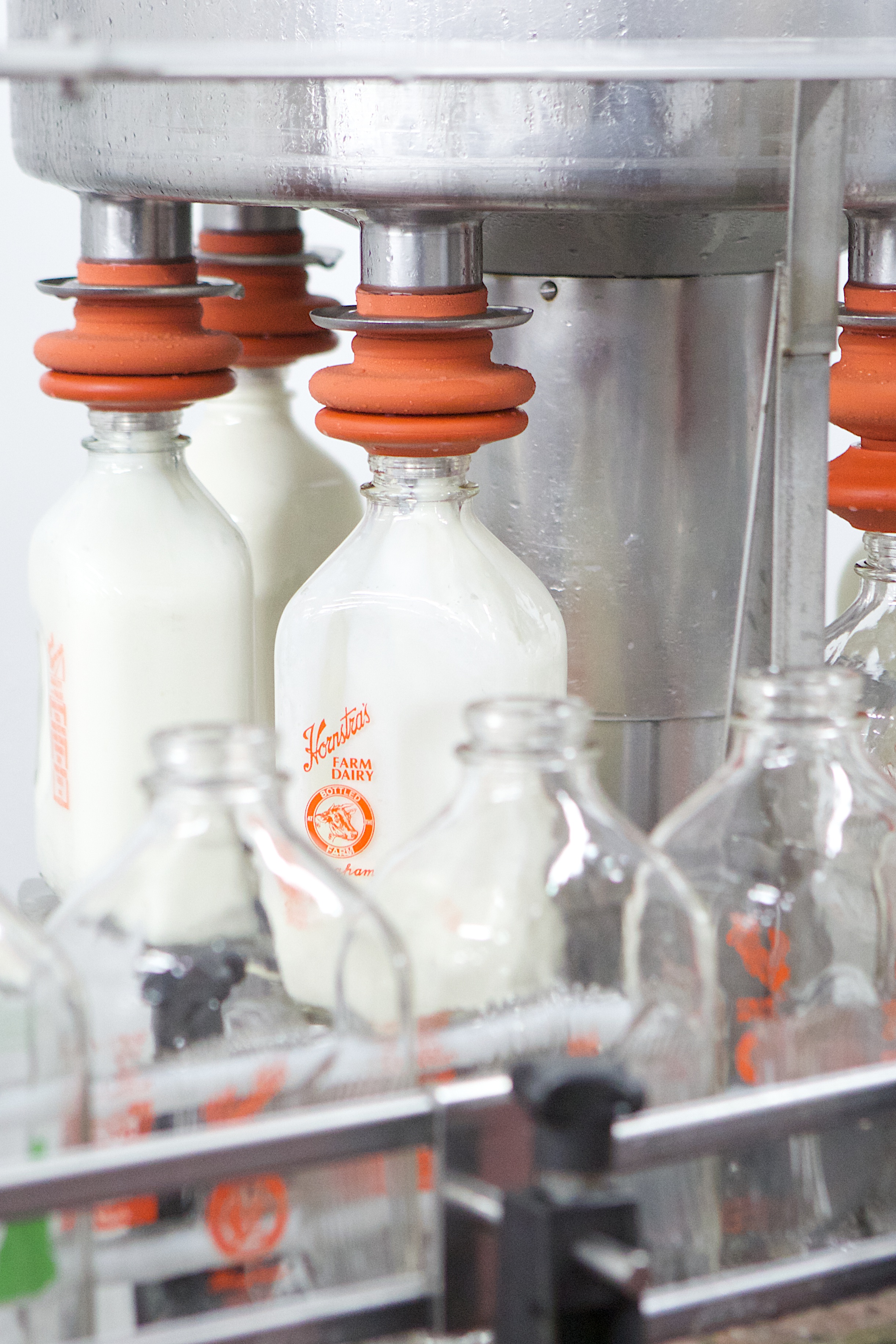 Image by: Robert Castagna
After meeting the hardworking dairy cows, we ended our tour with some ice cream taste-testing. (I highly recommend the Purple Cow; it is worth the trip). John is passionate about details and quality which shows in his products. He is also passionate about making sure that people learn about where their milk is coming from. As we know at Must Be The Milk, no diet is complete without the necessary three servings of dairy every day.
You can read more about the adventures at Hornstra Farm from the bloggers themselves on their own sites.
Liz Weiss, Meal Makeover Moms- Meal Makeover Moms
Kathleen Reale, Be Free For Me- Be Free For Me
Julia Robarts, RD- Juggling With Julia
Kara Lydon, RD- The Foodie Dietitian
Have you ever been to a dairy farm? Tell us about it!