Last week, through the Fuel Up to Play 60 program, we hosted a special event at Lowell High School to share some ideas with students about how they can fuel greatness in their lives. New England Patriots Defensive Back Devin McCourty was onsite to discuss how he stays healthy on and off the field.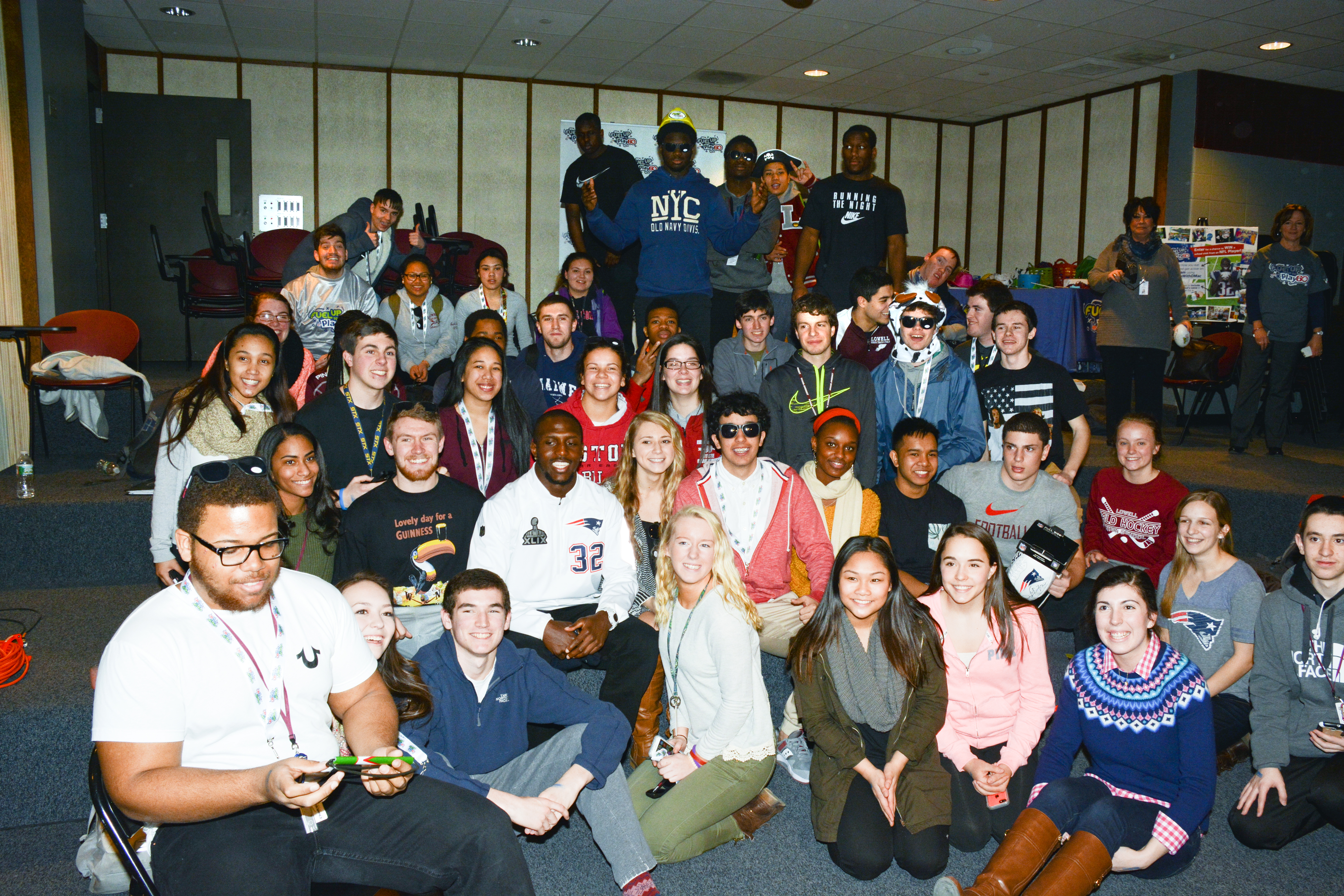 Dairy farmer Warren Shaw was on site and shared this with the students his early morning routine and how important breakfast is, for him and his cows (they even have their own nutritionist).
One of the most exciting components of the event was the smoothie bike, a human-powered way to turn yogurt, milk, and fruit into a delicious smoothie. Devin McCourty offered a demo here and enjoyed a strawberry banana smoothie during the event.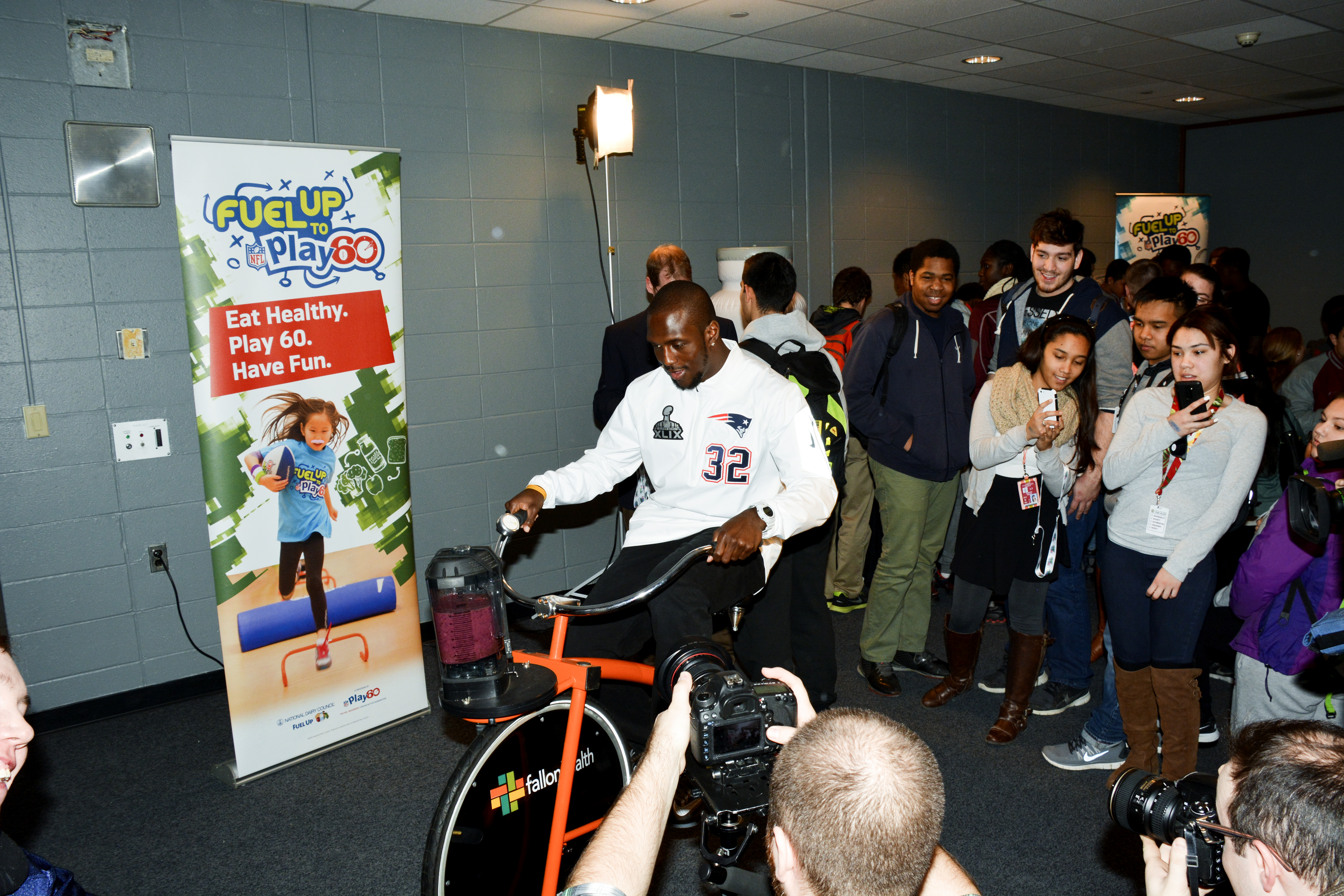 I bet a lot of us would love to be a student again, especially one who enjoys a school visit from a Super Bowl Champion New England Patriot! But for those of us who could not make it to the event at Lowell High School, we can still enjoy a taste of student life. Fuel greatness during your week by enjoying one of our favorite smoothie recipes, the Mango Smoothie! It's the perfect way to start March, National Nutrition Month.