As I sit here in the cold expanse of a New England winter, an onslaught of memories from a warmer, sunnier place hits me. A few years ago, I had the amazing opportunity to attend not one, but two friends' wedding celebrations in India. What luck that two different friends would decide to celebrate their weddings in the same city, the same week… in India! I figured this was the chance of a lifetime to visit such an exotic and beautiful place.
It was, hands down, the most amazing vacation I have ever taken. The people we met were exceptionally friendly, the weather was warm and sunny, the wedding celebrations were spirited, and the food was delicious.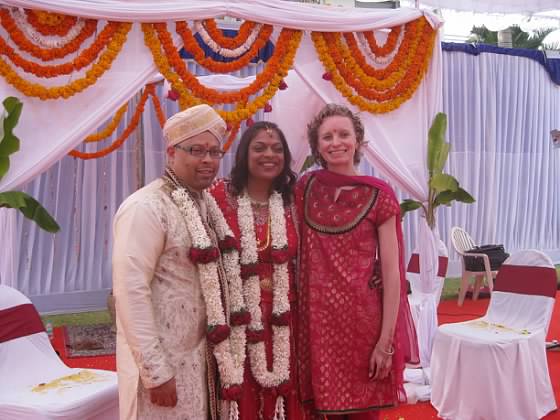 My friends Preethu and Marshall, the happy bride and groom, on their wedding day
When the travel bug strikes, it's not always possible to jump on a plane and swoop to various destinations. Fortunately, a simple way to transport yourself to the place you want to visit–without leaving the house or spoiling your bank account–is to cook some traditional dishes from the region you want to visit.
Chai, a spiced black tea with milk, is the perfect solution for my travel bug today. It is a warm, delicious drink, a perfect blend of spice and creaminess. It is also the unofficial national drink of India as it is available just about everywhere. In the area of southern India I visited, chai is made with a strong black tea (like Assam), spices, sugar, and frothed milk.  Here in New England, most of our local coffee shops offer chai. At home you can make it with frothed milk or just with warm milk. It is also delicious served cold over ice.  However you enjoy chai, one thing's for sure. What makes chai so delicious? Must Be The Milk!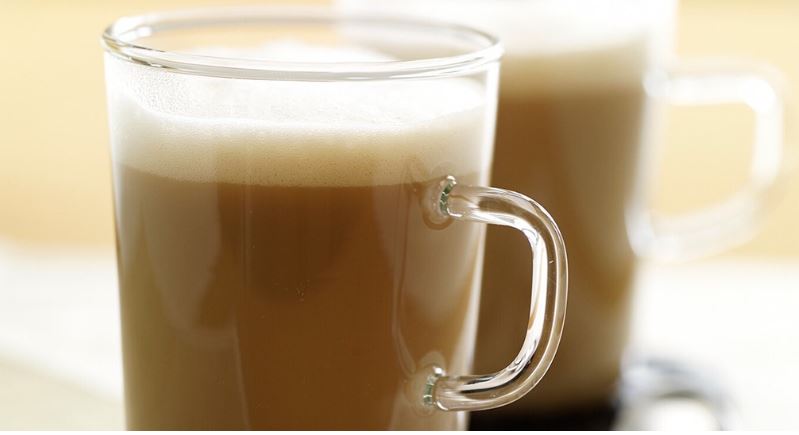 Photo and Recipe Courtesy of McCormick and Company, Inc.
Ingredients
Serves: 4
Serving Size: 1 cup
1 cup milk
4 cups water
1 stick McCormick Cinnamon Sticks, broken up
1 teaspoon McCormick cloves, Whole
½ cup sugar
8 black tea bags
Directions
Bring water, cinnamon stick and cloves to boil in 2-quart saucepan. Reduce heat to low; cover and simmer 10 minutes.
Stir in milk and sugar. Return mixture to simmer. Add tea bags; cover and remove from heat. Allow to steep 2 minutes. Strain tea mixture before serving.
Serve immediately or refrigerate to serve cold.