Halloween is almost upon us, and while everyone enjoys a good scare, some holiday goodies are downright frightening when it comes to the nutrition label.
If you're planning a Halloween party for little ones, there's nothing to fear: we've gathered up some fun and healthier snack options that are sure to please even the scariest witch and warlock!
Mini Pumpkin Pizzas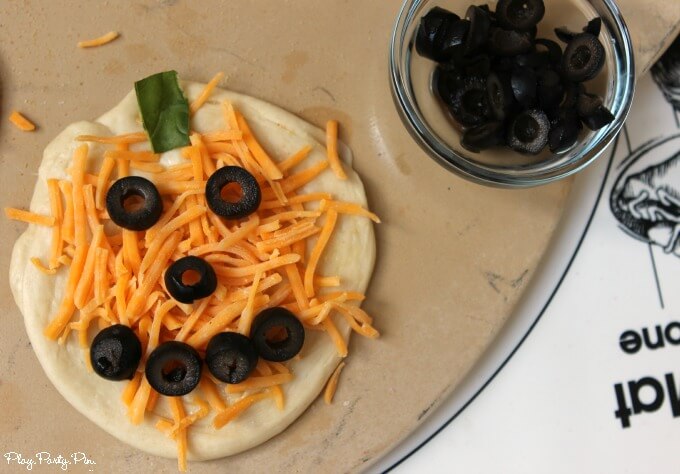 Think of this as a jack-o-lantern you don't have to carve. Just use regular pizza dough and shape into mini-pizzas (or use ready-made crusts if you're short on time). Then let your kids' imaginations run wild. After spreading the sauce and sprinkling the cheese, add veggies, pepperoni and any of your other fav toppings to make scary creatures or funny faces. Great idea from Play Party Plan.
Mini Graveyard Dirt Cakes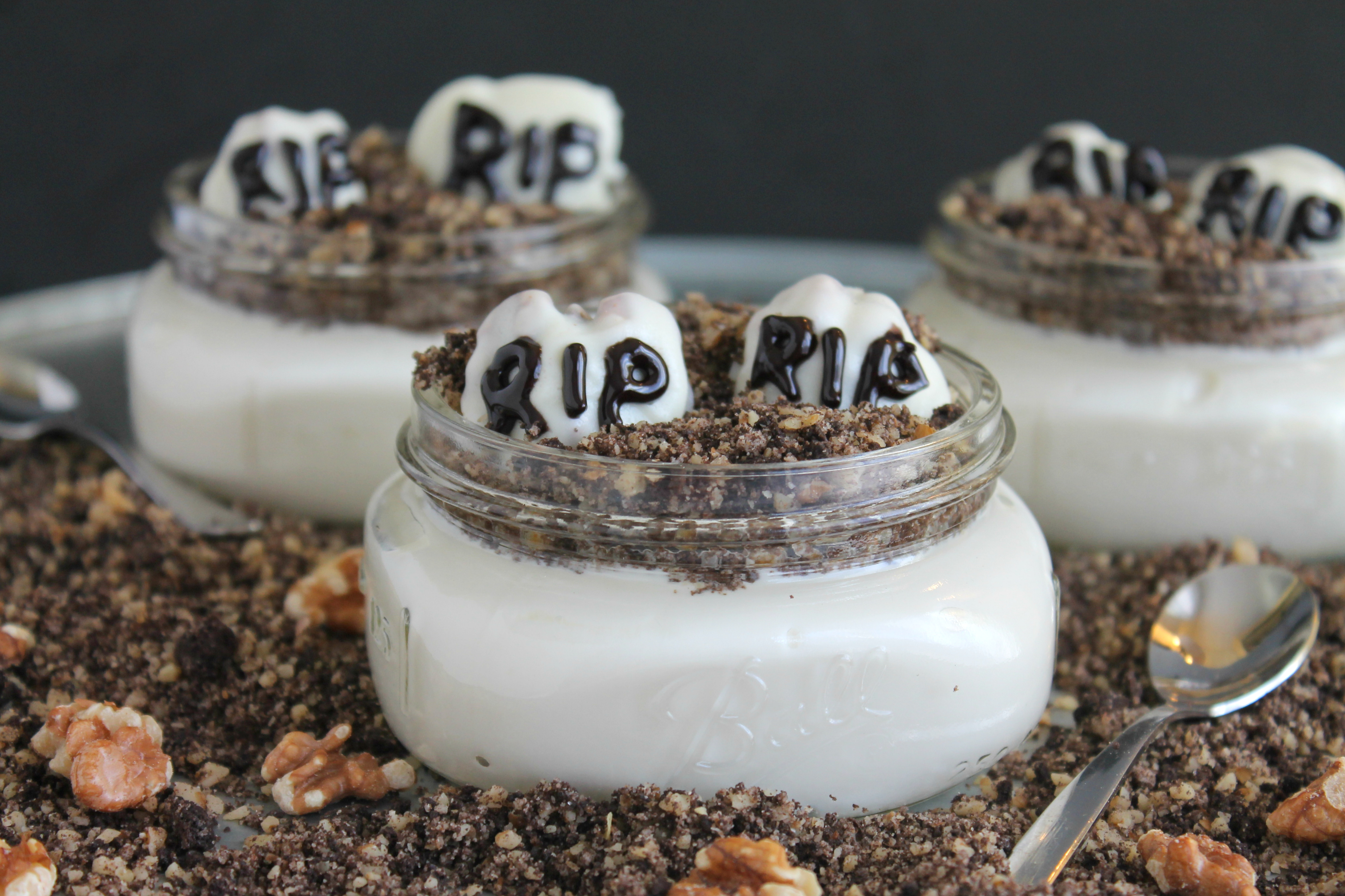 Team Dairy New England blogger Jenny Shea Rawn shares these awesome mini dirt cakes on her blog My Cape Cod Kitchen! The yogurt packs a protein and calcium punch and walnuts add great flavor and a delicious crunch to this spooky yet adorable Halloween dessert.
Cheese and Pretzel Broomsticks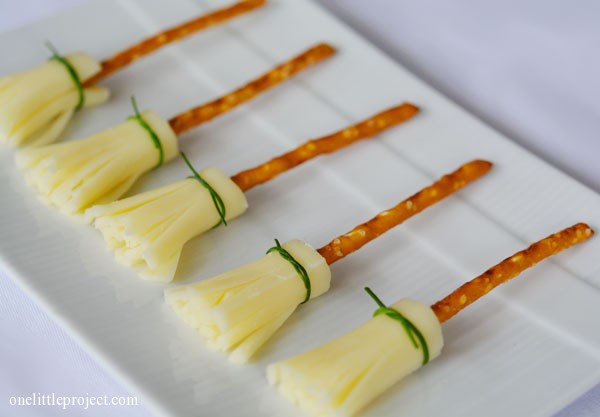 Have broom, will travel – and these cute creations from One Little Project will be a hit. Click here to learn how to make them!
Boo-nilla Ghost Milkshake or Smoothie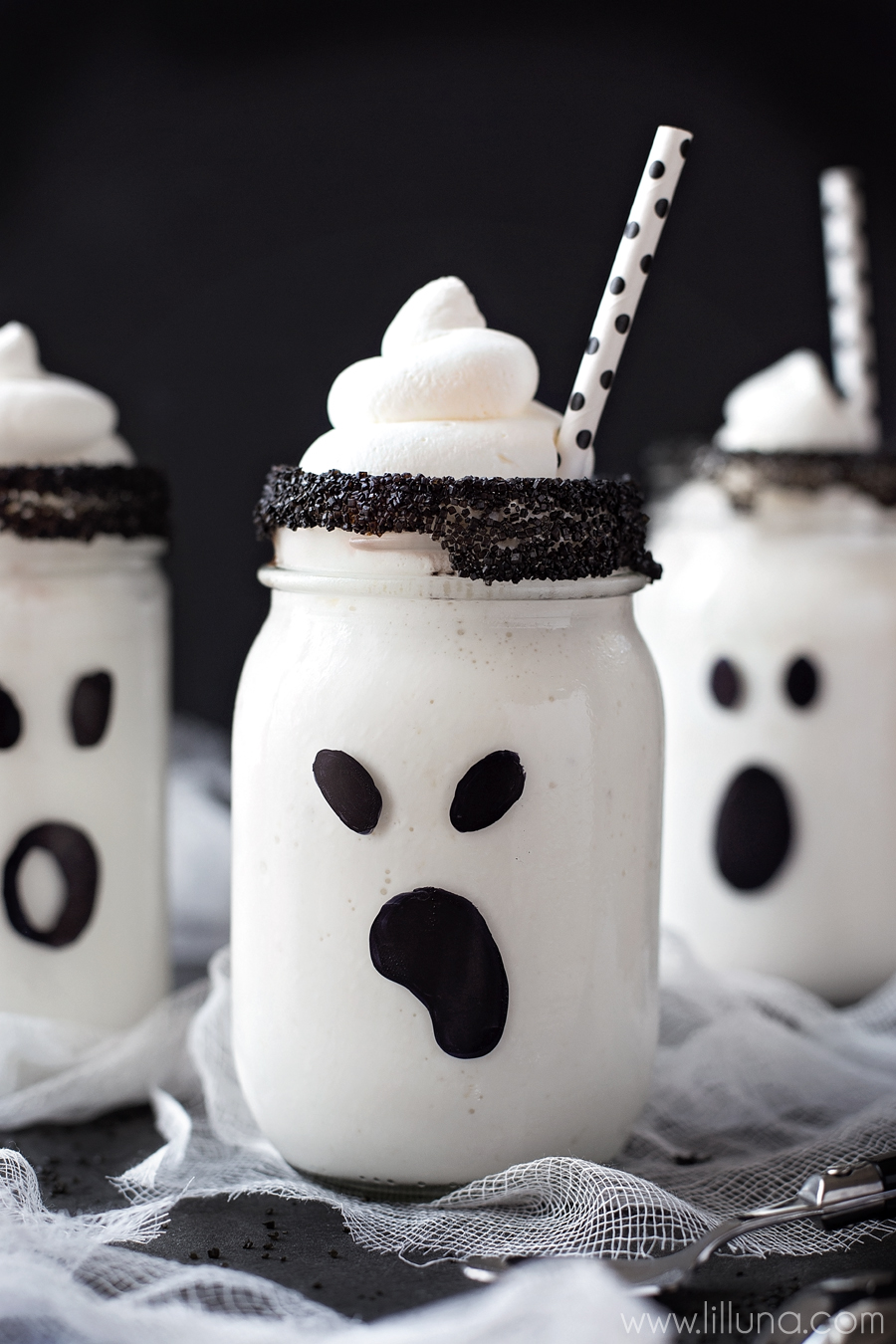 Make a vanilla milkshake (for a treat) or your favorite smoothie with yogurt (if you're trying to keep it healthy). It's amazing what some black felt and a little glue can do makes these shakes a real crowd-pleaser! Get the milkshake recipe from Lil Luna.
These and many other recipes can be found here – or just use your imagination and you can cast a spell over your Halloween party guests.
Happy Halloween to all!