We all know that milk is the not-too-secret ingredient that makes mac and cheese so delicious, so when we heard that Vermont Farmstead Cheese and Harpoon Brewery were teaming up to create the Vermont Mac and Cheese Challenge, we were pumped. Must Be The Milk was proud to join the festivities at Artisans Park in Windsor, Vermont.
We arrived early to the event and had a chance to walk around to talk with the participating chefs. It was great to hear how much they love using milk and cheese in their recipes and even more exciting to taste their creations.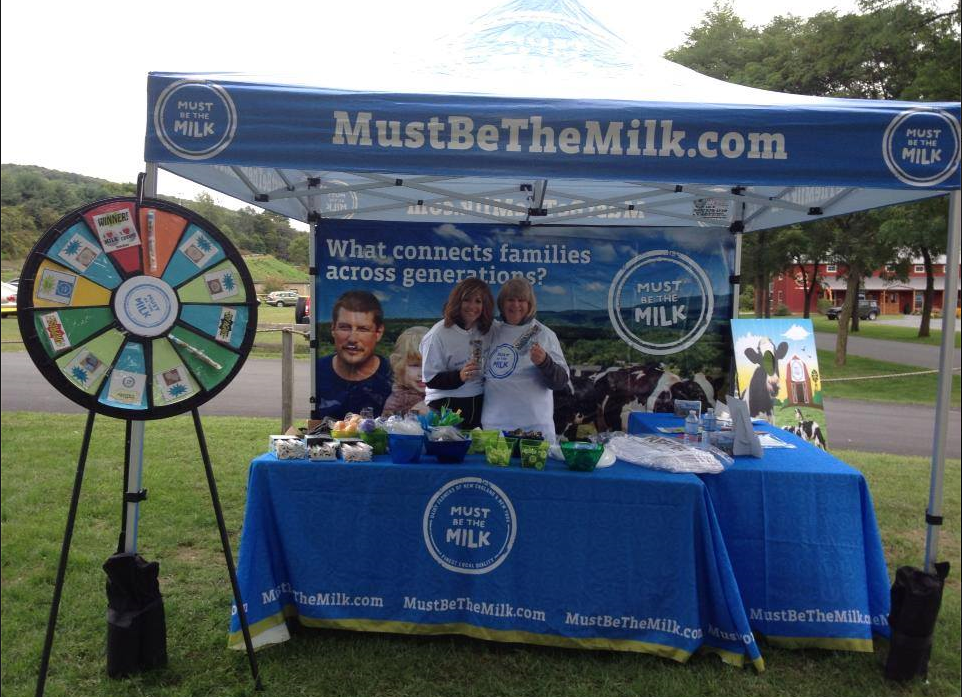 Must Be The Milk booth in the early morning
Over 20 chefs participated in the Vermont Mac and Cheese Challenge, and it was amazing to see how creative they got with their offerings. We tasted mac and cheese with chipotle cream, gouda, chorizo, apples and cranberries, Cheddar, chives, bacon, blue cheese. . . you name it, chefs used it as an ingredient!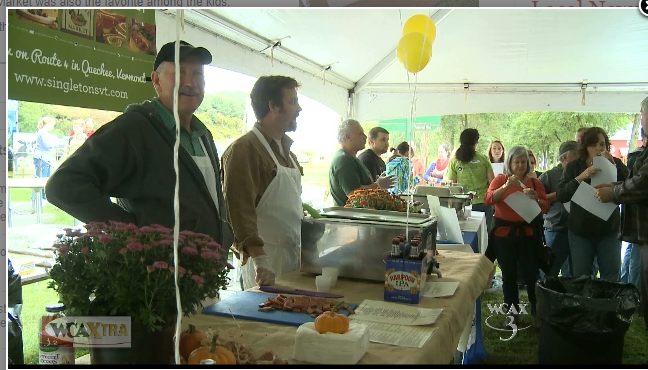 Participating Chefs (photo credit: WCAX)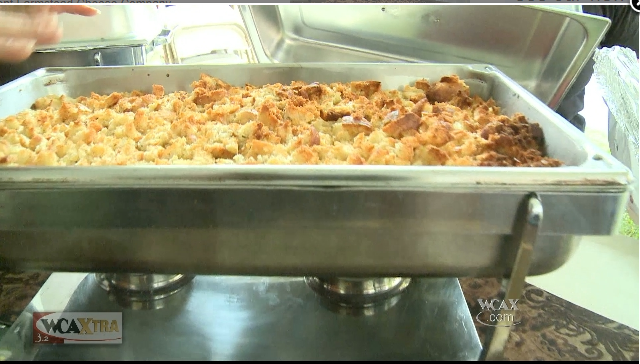 Mac and cheese—YUM! (photo credit: WCAX)
                This was the first event of its kind in the area, and it drew a crowd of over 1,000 people! Tickets were sold out, and the tasting tent was packed with mac and cheese fans. Attendees used a ballot to select which mac and cheese dish was their favorite, and there was a special Kids Choice ballot as well.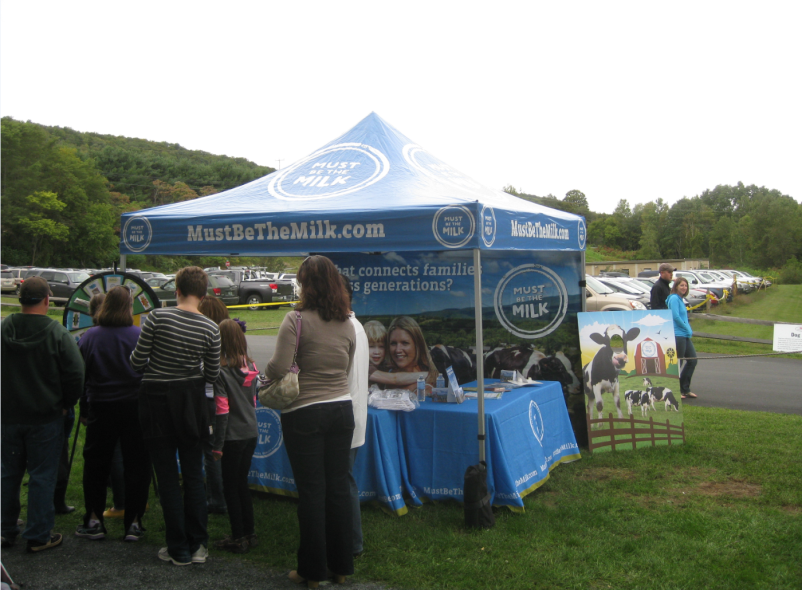 Must Be The Milk booth mid-day: Crowded with mac and cheese lovers!
                At the end of the day, we realized that, no matter which cheese you use, mac and cheese is delicious. We'll definitely attend this event next year!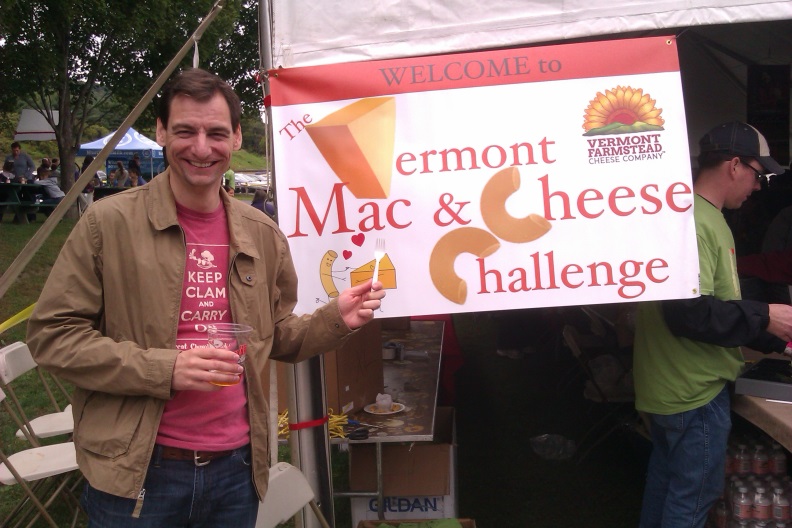 We eagerly await the return of the Vermont Mac and Cheese Challenge in 2014