As you probably expected, hazy, hot, humid July is National Ice Cream Month, but on the third sundae – er, Sunday – of the month comes a two-scooper excuse to celebrate: it's National Ice Cream Day!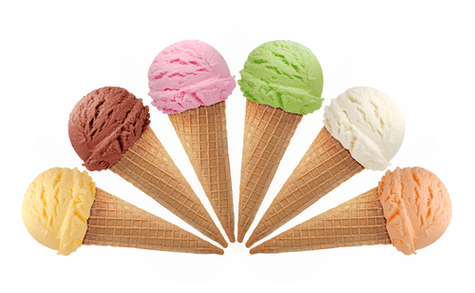 This could be our favorite holiday of them all – and we have a President to thank. Yes, Ronald Reagan, who was fond of jelly beans and other sweets, declared National Ice Cream Month and National Ice Cream Day in 1984. Thirty years later, we're still enjoying ice cream in any way, shape or form.
Americans love their ice cream. We eat more of it here than in any other country, with the average American consuming 48 pints of ice cream per year. And 90% of American households eat ice cream. (Can't say that about Brussel sprouts, can ya?)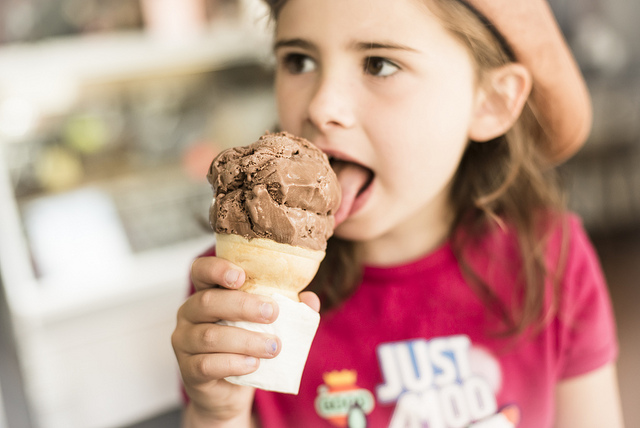 Ice cream as we know it was born right here in New England, in 1851, when mass production of ice cream began in Boston.
A few other factoids about this frozen dairy treat:
It takes 12 pounds of milk to make one gallon of ice cream. Over her entire lifetime, one dairy cow can produce enough milk for 9,000 gallons of ice cream.
Biggest ice cream sundae was created in Edmonton, Alberta, Canada in 1988. It weighted 24 tons.
Ice cream recipe came to North America 250 years after it was discovered by Christopher Columbus.
The most popular flavor of ice cream is vanilla. After it comes chocolate, strawberry, cookies n' cream, and others. The most popular ice cream topping is chocolate syrup.
Most profitable day for ice cream sellers? Sunday, of course!
Market analysts confirm that ice cream sales increase during times of recession or wars.
Ice cream "brain freeze" effect is triggered when cold ice cream touches the roof of your mouth, which causes blood vessels in the head to dilate.
In 2003, Portland, Oregon bought more ice cream per person than any other U.S. city.
The ice cream cone's invention is linked to the 1904 World's Fair in St. Louis, where an ice cream vendor ran out of dishes and teamed up with a waffle vendor who rolled his waffles into cones!