College students across New England will be heading back to campus soon, and for hundreds of students, the start of the semester means a trip to the campus dairy bar.
We thought we'd offer a snapshot of some notable sweet spots – and we're sure you have a favorite near you!
University of New Hampshire, Durham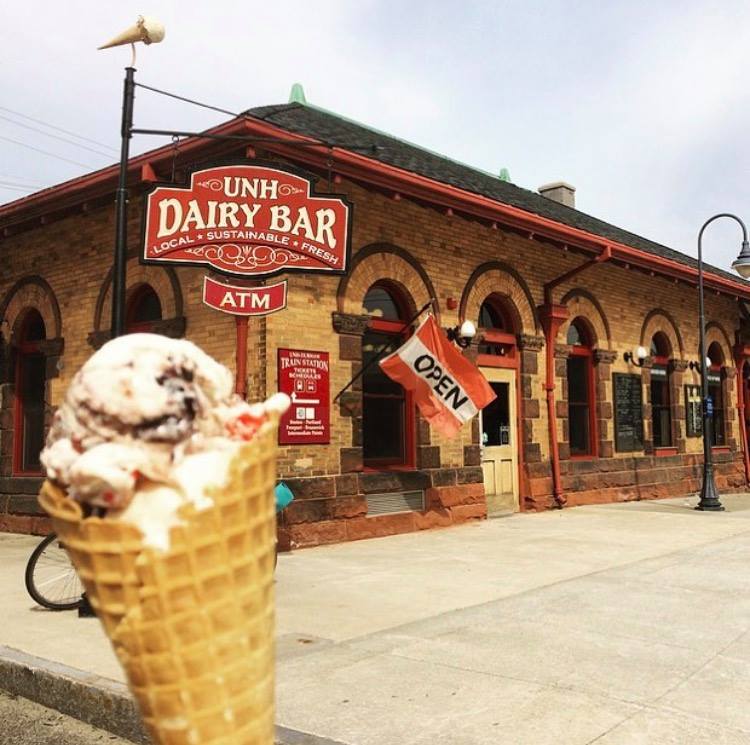 The UNH Dairy Bar is the only restaurant in New Hampshire to be a 3-Star Certified Green Restaurant by the Green Restaurant Association (GRA). It focuses on sustainable operations, recycling and local foods, but it's also about the ice cream! Located in the former Boston & Maine Railway train station (it was built in 1896 in Lynn, Massachusetts and moved to the present site in Durham), the Dairy Bar opened in 1970 and was run by students in the food service management business to serve food to students around campus. It closed in 2007 and reopened in 2008 after a renovation of the building (the trains still run through!), the Dairy Bar's home has evolved from a historical passenger depot to a sustainable restaurant.
University of Vermont, Burlington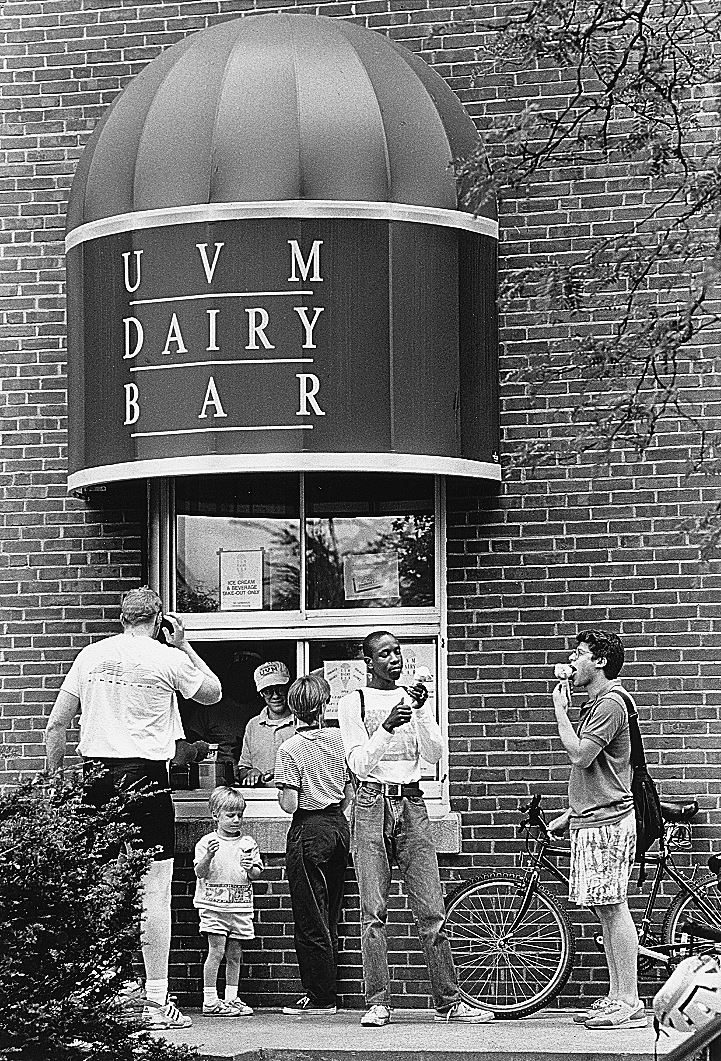 The famous UVM Dairy Bar operated from 1950 to 1995 in Carrigan Hall, but the building was demolished in 2006 to make way for the Davis Center. The Center's Chikago Landing, in front of The Marketplace on the second floor, is designed to be a replica of the old Dairy Bar and even has a few original stools! Good news, though — the Dairy Bar is returning!
A scoop shop and smoothie station will open this fall in the Davis Center. Unlike the former operation, the new Dairy Bar will not have ice cream made on the premises – it will be supplied by Wilcox Dairy, but there's a UVM connection: George Wilcox learned to make ice cream as a student at UVM back in the 60s, and some of the original UVM Dairy Bar equipment is still in operation at Wilcox Dairy.
University of Connecticut, Storrs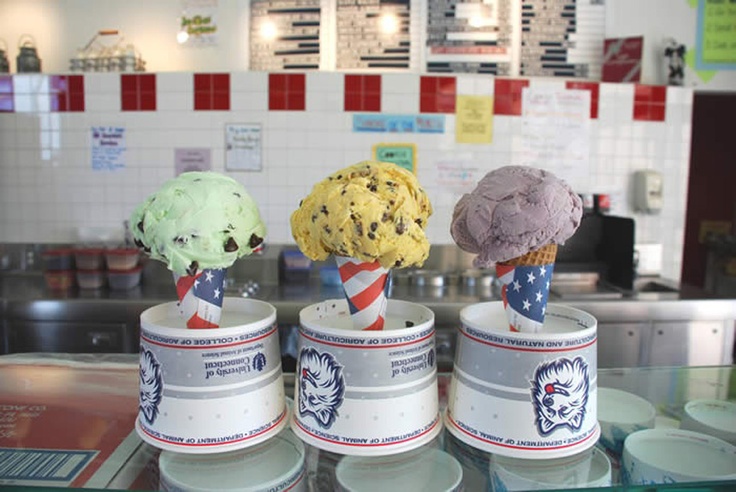 Treat yourself to a famous UConn tradition and some homemade ice cream at the UConn Dairy Bar, first opened in 1953. Over 200,000 customers visit the Dairy Bar annually to enjoy more than 24 flavors of ice cream created on the premises. The menu not only includes Half Gallons, Ice Cream Cookie Sandwiches, Ice Cream Pies, Cupcakes and Parfaits, but a selection of sandwiches, salads and soups – or buy a dozen fresh eggs from the UConn Poultry Farm!
An added bonus: An observation window looks onto the ice cream-making area at this longtime scoop shop, so you may get to watch your ice cream being made as you order. Custom ice cream cakes, sundaes, cookie sandwiches, milkshakes, ice cream sodas, ice cream floats – you name it. The Dairy Bar was voted among the "Best of Connecticut" in 2012 and 2013 by Connecticut Magazine. The shop has red, blue and white tile décor with bar and table seating inside as well as tables outside.
(Another sweet spot in Connecticut: Michael's Dairy on the campus of Mitchell College in New London, CT.
PS – Doing some college visits or traveling this fall? Check out this list of the top 50 college town ice cream shops!