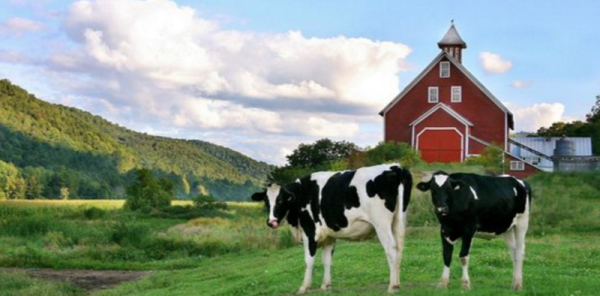 You don't have to go far for a great family vacation. Sometimes the best destination is right around the corner!
Consider a "stay-cation" this summer at a dairy farm, or a local state park. There's no reason to drive hundreds of miles or fly for hours (and hours!) with the family in tow. Save time and money (and aggravation) and consider some options we've come up with for a wonderful family-friendly list of vacation spots close to home – in New England!
1) Right smack dab in the middle of New England (well, sort of) is a dairy farm in the middle of a state park – the best of both worlds! Great Brook Farm State Park has it all, and with more than 1,000 acres of trailers, you can plan a hike, have a picnic, fly a kite, walk the trails with your family, bring your own canoe and paddle the ponds, or trailer you horse and ride the trails. There's petting zoo so the kids can feed the goats, sheep, pigs, chickens, and ducks. Taste test the fabulous ice cream and other treats produced with the milk from the farm's 130 Holstein cows. You can even catch up on your dairy facts with an interactive fact board.
Watch this video to get an inside look at Great Brook Farm!
2) Want to stay longer than a day? Visit Liberty Hill Inn & Farm, in Rochester, VT, named the "Best in New England" by Yankee Magazine and Vermont "Innkeeper of the Year" for 2013-14. A "real farm vacation" includes a stay in one of seven guest bedrooms. Room rates include breakfast and dinner at the family table. You can visit the barn, meet some very friendly dairy cows and experience a New England farm vacation.
Watch this video to get an inside look at Liberty Hill!
3) From farm visits to vineyard tours to everything ag in New England – the folks at VisitNewEngland.com have come up with a great list of things to do and see with or without the kids. One great spot is Bishop's Orchards in Guilford, CT, founded in 1871, and run by six generations of Bishops. Its farm market has grown from a roadside stand of the 1910's to a simple, yet bustling market, handling fresh fruits and vegetables, and related farm products. Its farm market is open year-round with its "big red apple" a landmark known to many from near and far.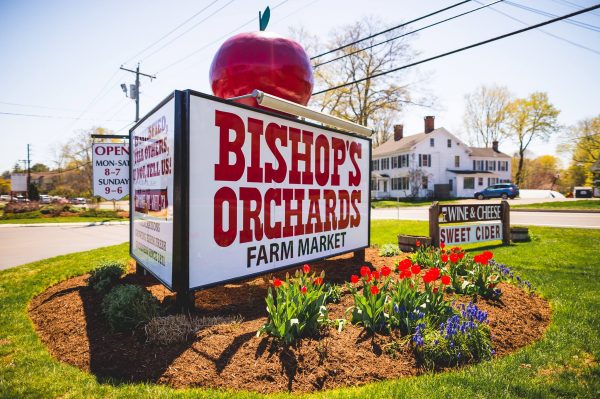 4) Want to work on a farm? The Inn at East Hill Farm in Troy, NH has provided farm-based experiences year round since the early 1900's. Visitors can milk cows and goats, churn butter, and make cheese. And East Hill Farm School provides middle school students, grades 5-8, with a meaningful, hands on farm experience. Students learn lifelong skills related to animal husbandry, sustainability, and farm-to-table concepts throughout their stay. School groups visit the farm for a 3 day, 2 night full immersion experience and complete necessary farm chores and attend workshops, all while having fun and furthering their academic success.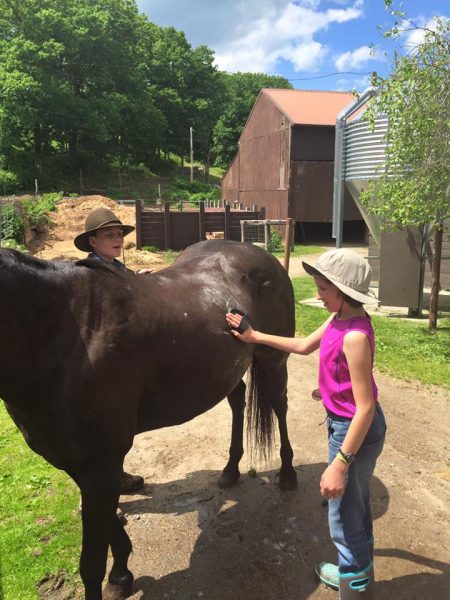 So skip the amusement park and the lines and hassle, postpone the beach trip that includes hours in traffic, and check out the local farm in your area for a family vacation that's sure to be memorable!