Chef Scot of Okemo Mountain Resort
Now that the snow is melting and winter has come to an end (or has almost ended, we hope!), we had a chance to catch up with Chef Scot of Okemo Mountain Resort to talk with him about his approach to cooking and the food served at the resort.
What's your philosophy about the food you serve at Okemo Mountain Resort?
Okemo Mountain Resort is rated as one of the best family ski resorts in the east, so we try to think about food options that we would want to offer our own families.  As Executive Chef, it is my responsibility to source our products that meet the demand of our guests.  Each one of our 14 on-mountain restaurants has a particular niche whose goal is to satisfy the diversity of our guests' demands, including, but certainly not limited to, nutrition, cost effectiveness, flavor profiles, speed of service, sourcing local ingredients, and style.  Our presentation perspective is always to showcase the quality of the food we are working with.  Good food speaks for itself!
 What are some of your favorite ingredients?
I have definitely fallen in love with cheese since I moved to Vermont twenty years ago.  There are so many varieties to choose from and all of them are made with the love and passion that seems to be the underlying common thread that weaves itself through Vermont farmers and food producers.
What do you love about your job?
I love having the opportunity to work with other farmers, food producers, chefs, innkeepers and the like who share the same commitment to quality and creativity that I do.
How do you use milk, cheese, and yogurt in your cooking?
Anyway I can!  Vermont dairy farmers work long and hard to provide milk and milk products of the highest quality.  It is wonderful to see that they are getting some notoriety.  And maybe even more importantly, the public is beginning to recognize that real dairy is truly a superior product and is worth putting the extra effort into acquiring.
Do you have a favorite recipe that includes milk, cheese, or yogurt that you would like to share?
I eat yogurt almost every day for its nutritional benefits and it is tasty!  As the official chef partner for Vermont Farmstead Cheese Company, I would be remiss not to say that the Baked Lille, with Fox Meadow Pumpkin Butter on Apple, Ginger, Butternut Squash sauce is my favorite cheese dish.  Although, when I visit Kimmy at Crowley Cheese, I will nibble on anything she throws my way. You can see my demo video for the Baked Lille here.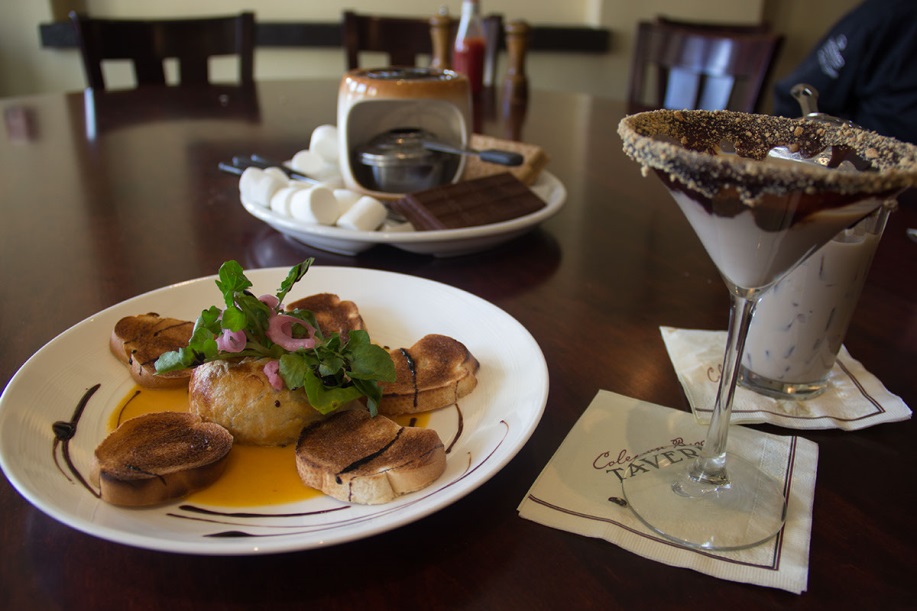 Chef Scot's Baked Lille (bottom left): We think it looks delicious!
We are looking forward to staying in touch with Chef Scot to learn more about his creative use of local dairy products. Looking for more recipes? Check out our recipe section. What's your favorite cheese to cook with and why?