Do you want to know more about where your food comes from? Do you appreciate the scenic open space in New England & New York? Do you enjoy wholesome, nutritious dairy foods? Then you've come to the right place! What makes New England and New York so special?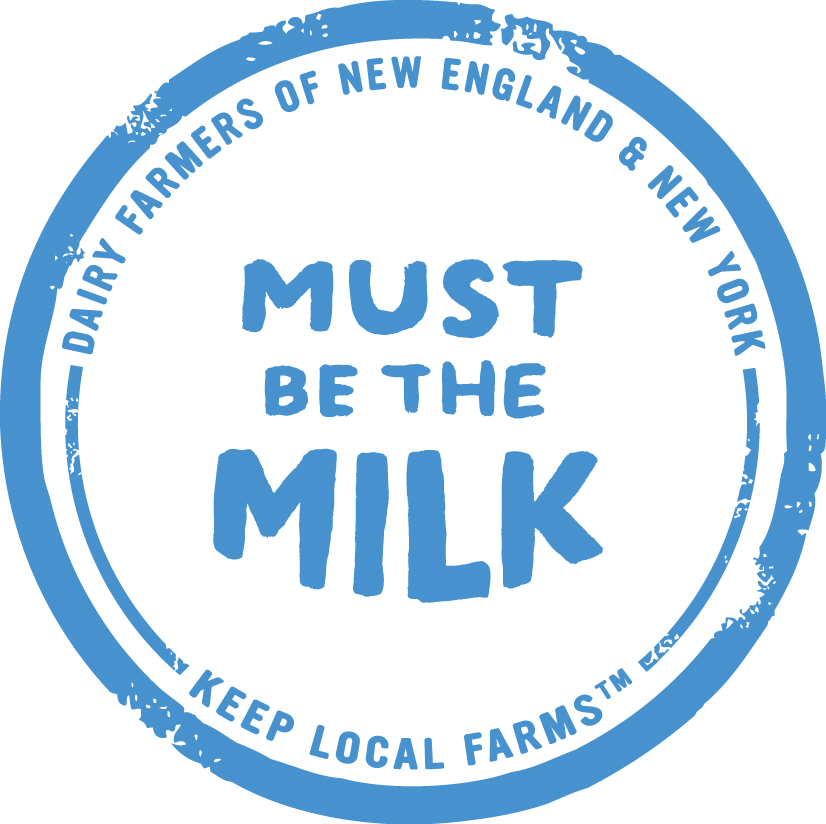 Welcome to our new website! It's the new face of our Keep Local Farms program! Whether you remember us as Keep Local Farms or we are meeting for this first time, either way, you're here because you have an interest in learning more about the dairy farmers of New England & New York. They work hard every day from sunrise to sunset to keep our bodies healthy, our communities thriving and our land beautiful.
The phrase, "Must Be The Milk" reminds us that dairy is an essential part of the New England and New York's DNA. It is the backbone of our communities – supporting local economies and preserving the open spaces we know and love.
So what's the inside scoop? Must Be The Milk is the new campaign for the Keep Local Farms program which started in 2009 as a partnership with the New England Dairy Promotion Board, the New England Family Dairy Farms Cooperative and Vermont Dairy Promotion Council. If you want to know more about who's behind Must Be The Milk, just visit the "About Us" page.
We are also exceptionally pleased that we have entered into an alliance with the Vermont Community Foundation, a distinguished charitable organization.  The Community Foundation will provide guidance and management for all funding received by the Keep Local Farms program, and fund organizations advancing dairy farm sustainability across New England and New York state. We'll have more information about this exciting partnership in the months to come. Learn more about The Vermont Community Foundation at http://www.vermontcf.org/.
Now, what will you find at MustBeTheMilk.com?
Who better to learn from about dairy farming than the dairy farmers themselves! Visit our "Your Local Farmers" page to watch videos from dairy farms from around New England. Our dairy farmers will take you on a virtual tour of their farm and address the things you're interested in: animal care, milk production, how dairy benefits our local economy and much more!
Come meet us in person! Later this month, we're kicking off our new campaign at The Big E in W. Springfield, MA. Stop by our exhibit in the Mallary Building (next to the Milking Parlor) from 10-3pm September 28th and 29th to star in your own mooo-vie and learn more about what we're doing to educate people about the importance of dairy farming to our region.

On the way to The Big E, you might even catch a glimpse of us on the road! Meet the Ziembas from Broadlawn Farms in Adams, Massachusetts. The Ziembas were chosen by the Massachusetts Dairy Promotion Board and New England Dairy Promotion Board to be featured in the first Must Be The Milk billboard!
This billboard was created to launch our campaign and highlight the fact that Massachusetts dairy farmers not only produce a high-quality, nutritious product, but also sustain the land and wellbeing of generations to come. See the billboards in person until October 7th on I-90, I-291 and I-91 in Springfield and West Springfield.
That's all for now! Thank you for visiting our new website. We look forward to talking with you about all things dairy and are excited to connect you to your local dairy farmers in New England & New York.