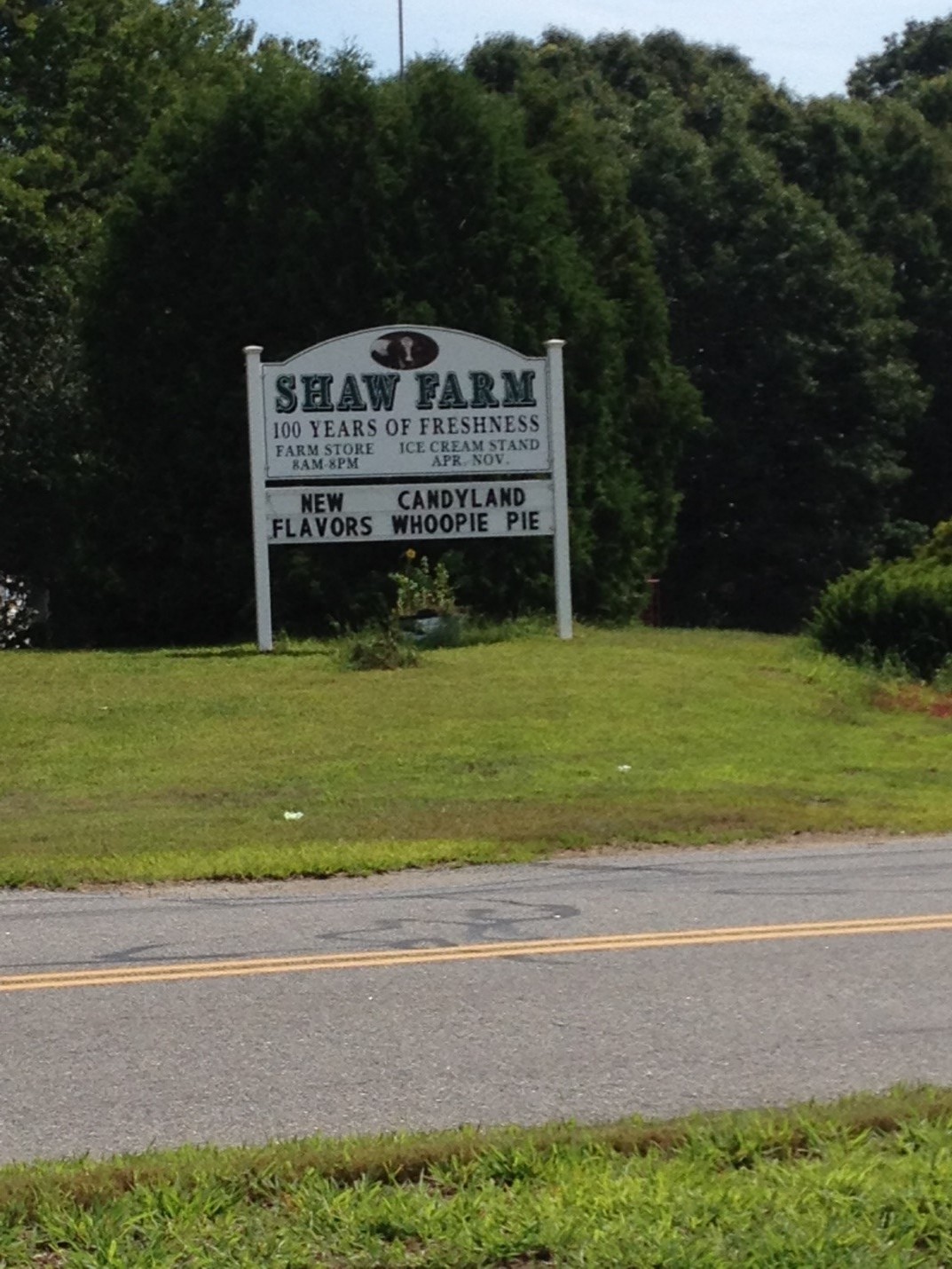 Shaw Farm in Dracut, MA welcomes visitors and tempts passerby with delicious ice cream flavors.
Spend a few minutes with Warren Shaw of Shaw Farm, and you realize he is a unique guy. He manages his family's dairy farm, which is unique all by itself since only about two percent of the American population is actively involved in agriculture. Even fewer are those like Shaw whose family farm has been in operation for over 100 years.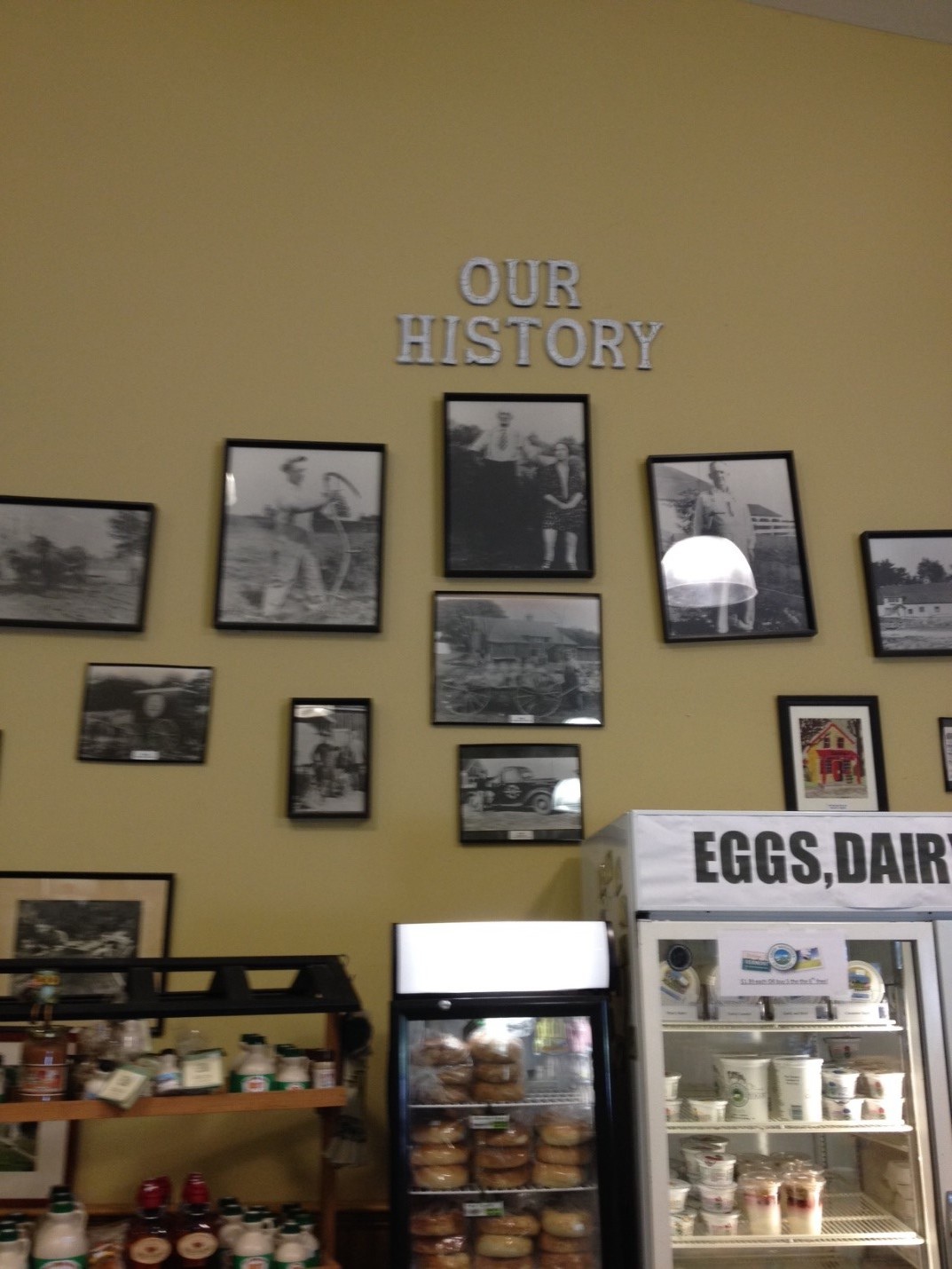 The history of Shaw Farm is proudly displayed in the farm stand and detailed on the Shaw Farm website.
Spend a few more minutes with Shaw, and you will realize in addition to his dairy farm and farm store, he is also a father, grandfather, ice cream developer, radio host, featured speaker, and Renaissance man. He has also had a storied career as an elected official and restaurateur.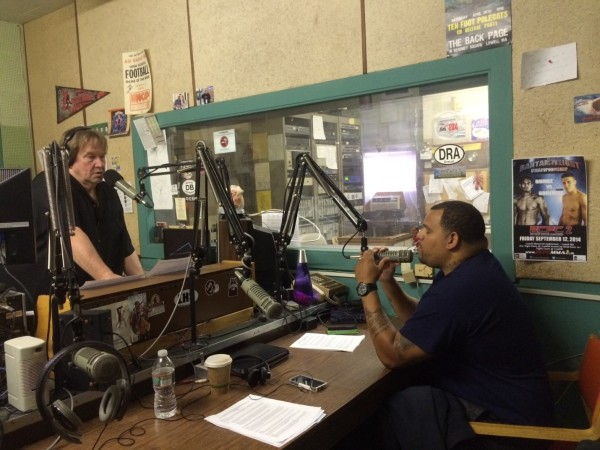 Dairy Farmer/WCAP 980 Radio Host/Renaissance man Warren Shaw (left) recently sat down with former New England Patriot Jermaine Wiggins to talk about The Great American Milk Drive.
Shaw's experiences could justify a book deal, but for the purposes of our post, let's stick with the matter at hand: ice cream. Shaw Farm has consistently made lists touting the best ice cream in New England (Boston.com, Boston Parents Paper, and Boston Magazine), so we recently made a trip to Shaw Farm to find out what the fuss is all about. As promised on the Shaw Farm Facebook page: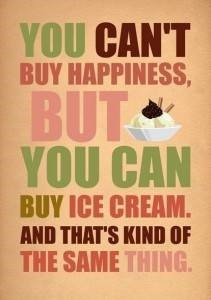 Shaw Farm Facebook Page—We agree!
               Ice cream is a serious business for Shaw Farm. According to the farm's history, ice cream heroically saved the farm during a difficult time. Back in the '70s and '80s, fat free milk sales were on the rise, and the farm faced the challenge of finding a market for the cream left after producing fat free milk. The Shaw family took the opportunity to learn all they could about ice cream production, and it became an important part of their business. Today their ice cream stand makes and sells ice cream year round. There are even comfortable rocking chairs outside the store so customers can sit down and enjoy the farm view while sampling their ice cream. New flavors are added regularly, and the farm opened a new ice cream stand and farm store to support sales in 1999.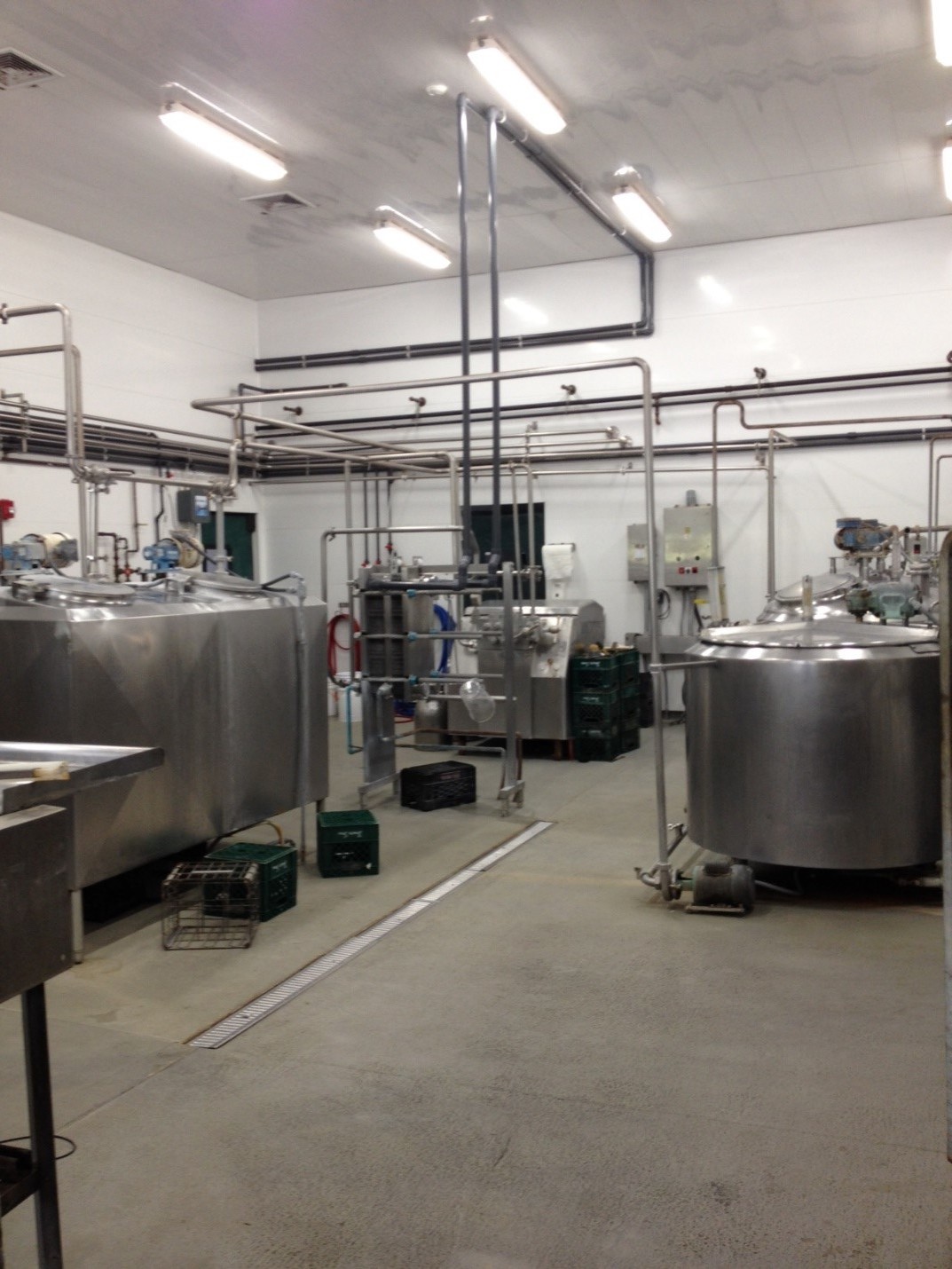 Bottling and ice cream mix production facility
Shaw Farm makes its ice cream onsite, just across the street from the cows who produce the milk. In 2009, Shaw invested in a new bottling plant to process the milk produced from their farm into pasteurized offerings and ice cream.
Shaw Farm ice cream stand offers over 60 flavors to choose from as well as ice cream cakes, banana splits, frappes, milkshakes, and even ice-cream themed birthday parties. When asked about his favorite flavor, Warren Shaw mentioned "Grandfather's Favorite," an unlikely combination of vanilla, coffee, and orange sherbet.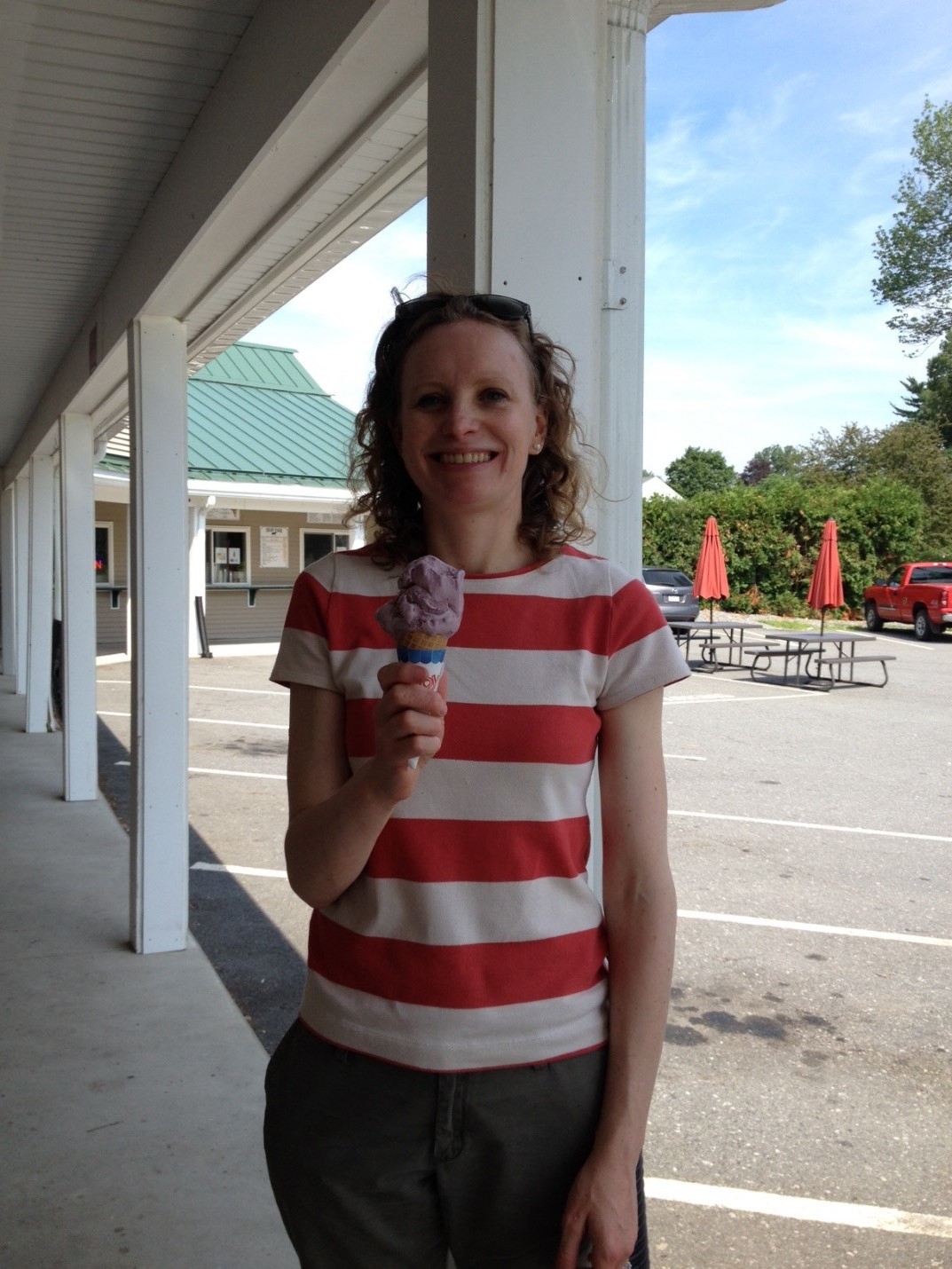 In the spirit of investigation, I tried blueberry, a featured new summer flavor during my visit to the farm and loved it!
Our ice cream research also included flutternutter & chocolate peanut butter cup. Jen would say that a spoonful of flutternutter tastes just like a bite of the real thing, and she can't stop talking about how realistic and fantastic it tasted. The chocolate peanut butter cup was also a favorite of Jen's – chocolate and peanut butter can simply do no wrong!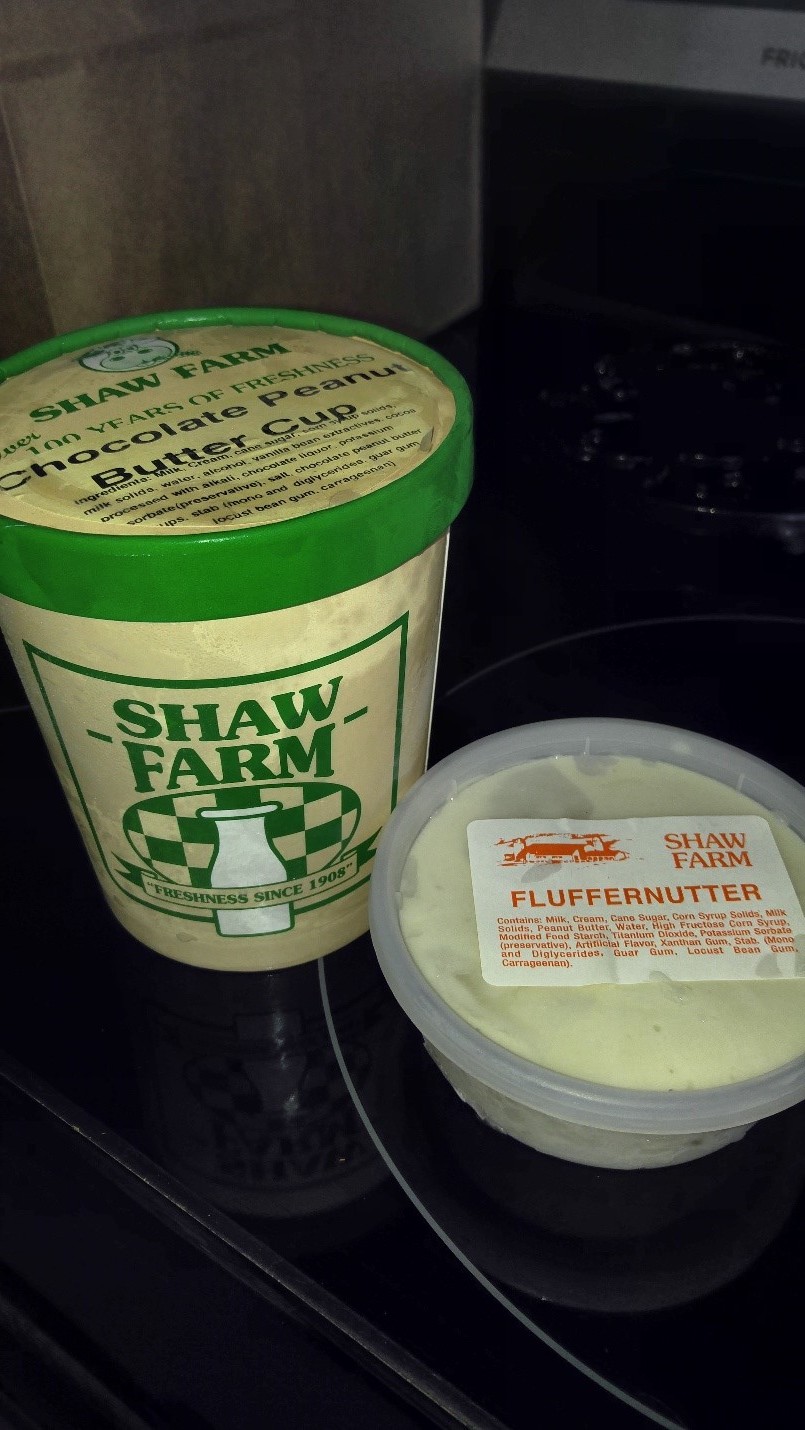 A delicious ice cream treat thanks to Shaw Farm and their more than 60 flavors!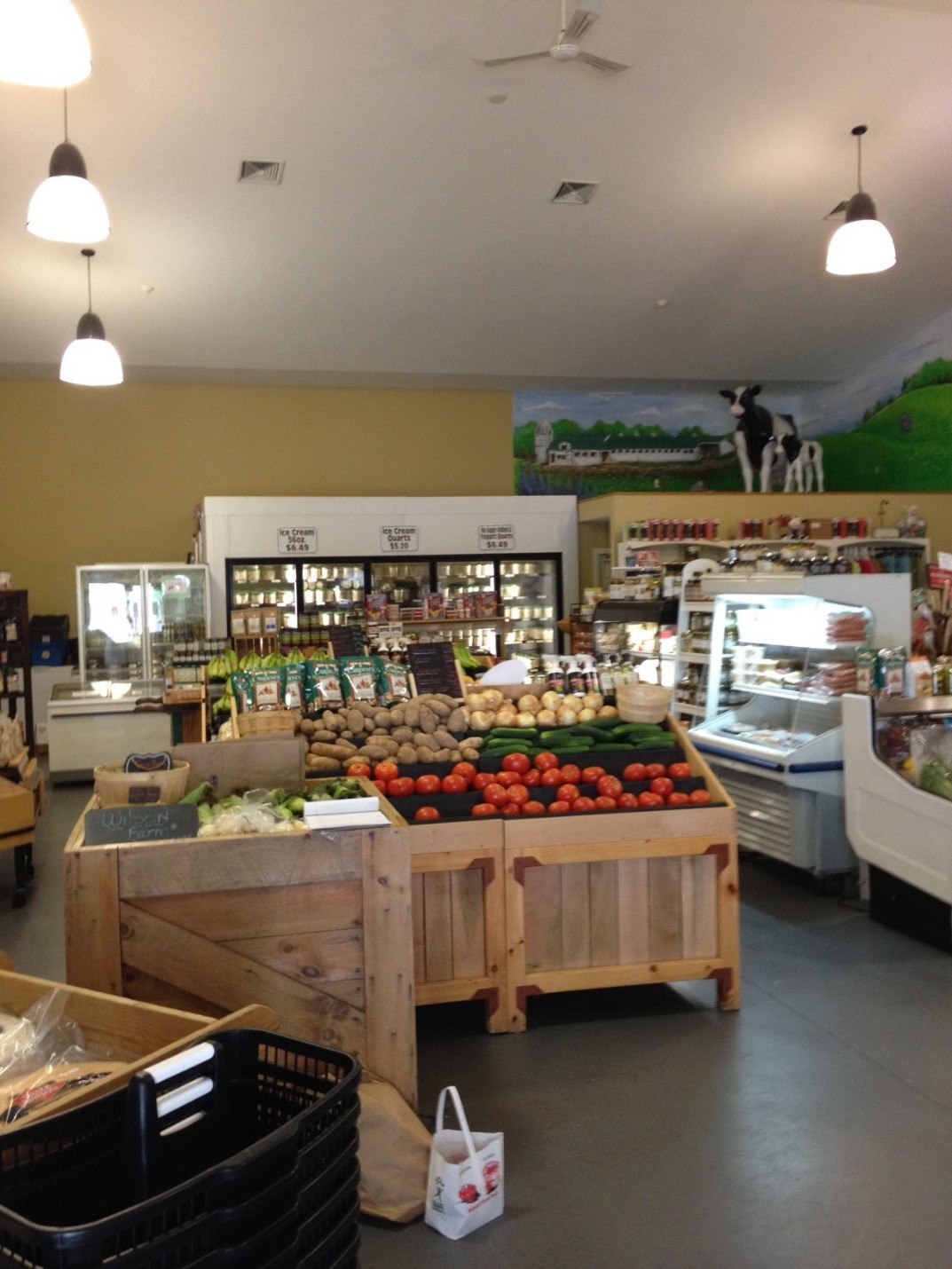 Shaw Farm Stand
Ice cream isn't the only attraction at Shaw Farm, however. Next to the bottling plant and ice cream production facility is the Shaw Farm stand. The farm stand provides customers with local products from around the state. Fresh produce from local farms, cheese, maple syrup, pizza, crackers and, of course, much-loved Shaw Farm swag, which includes tee shirts for the young and the young at heart.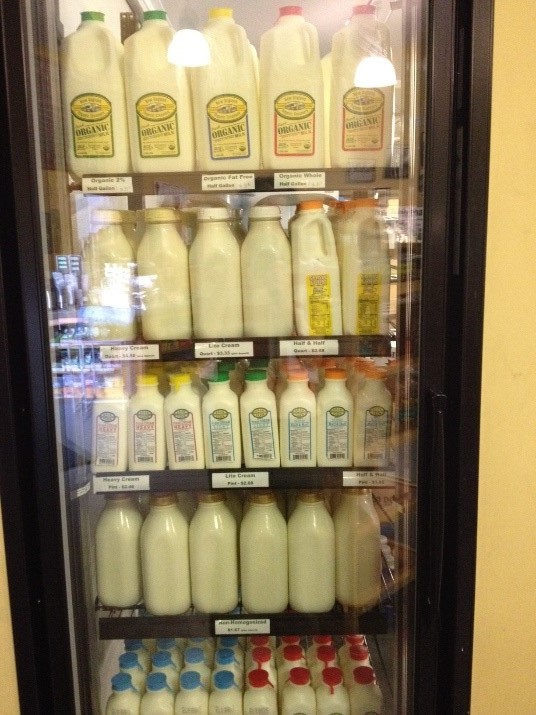 Shaw Farm offers both organic and conventional milk at its farm stand and maintains an organic and a conventional herd.
Milk is always available too! Whether you opt for home delivery or stop by the farm stand, you have your choice of types and even chocolate. I grabbed a single serve chocolate milk to enjoy on my drive home but finished it before I left the parking lot – it was that good!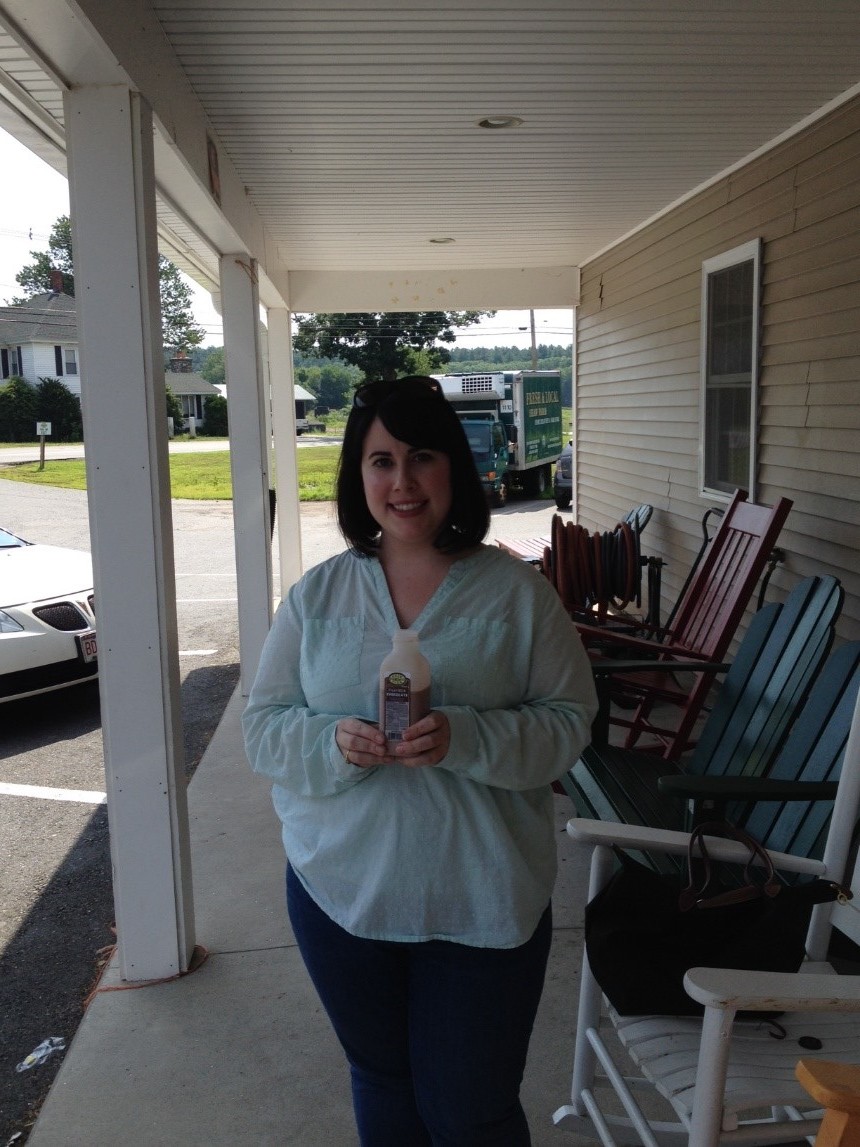 Happy customer and NEDPB staffer Jen Shea enjoys Shaw Farm chocolate milk from the farm stand.
Shaw Farm is an inspiring place to see how the innovative spirit of one Massachusetts family made it possible for so many local families to enjoy fresh milk and delicious ice cream generation after generation. Have you been to Shaw Farm? What ice cream flavor did you "research"? Share your stories with us in the comments.