We're always inspired by people who celebrate the holiday season by giving to others in need, and every year, that includes the folks at Hannaford Supermarkets.
Hannaford, is once again launching "Hannaford Helps Fight Hunger," a charitable campaign focused on helping feed individuals who don't have access to enough nutritious food.
Hannaford Helps Fight Hunger is a partnership between the supermarket and its customers in Maine, New Hampshire, Vermont, Massachusetts and New York to provide food and monetary donations to local pantries and regional food banks.  Donations benefit the one in six Americans – 50 million people — who are "food insecure," without consistent access to all the nutritious food they need.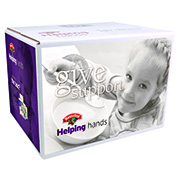 This campaign also gives Hannaford shoppers a chance to join in the spirit of giving, since customers can make donations right at the supermarket and purchase food items that trigger matching donations by Hannaford.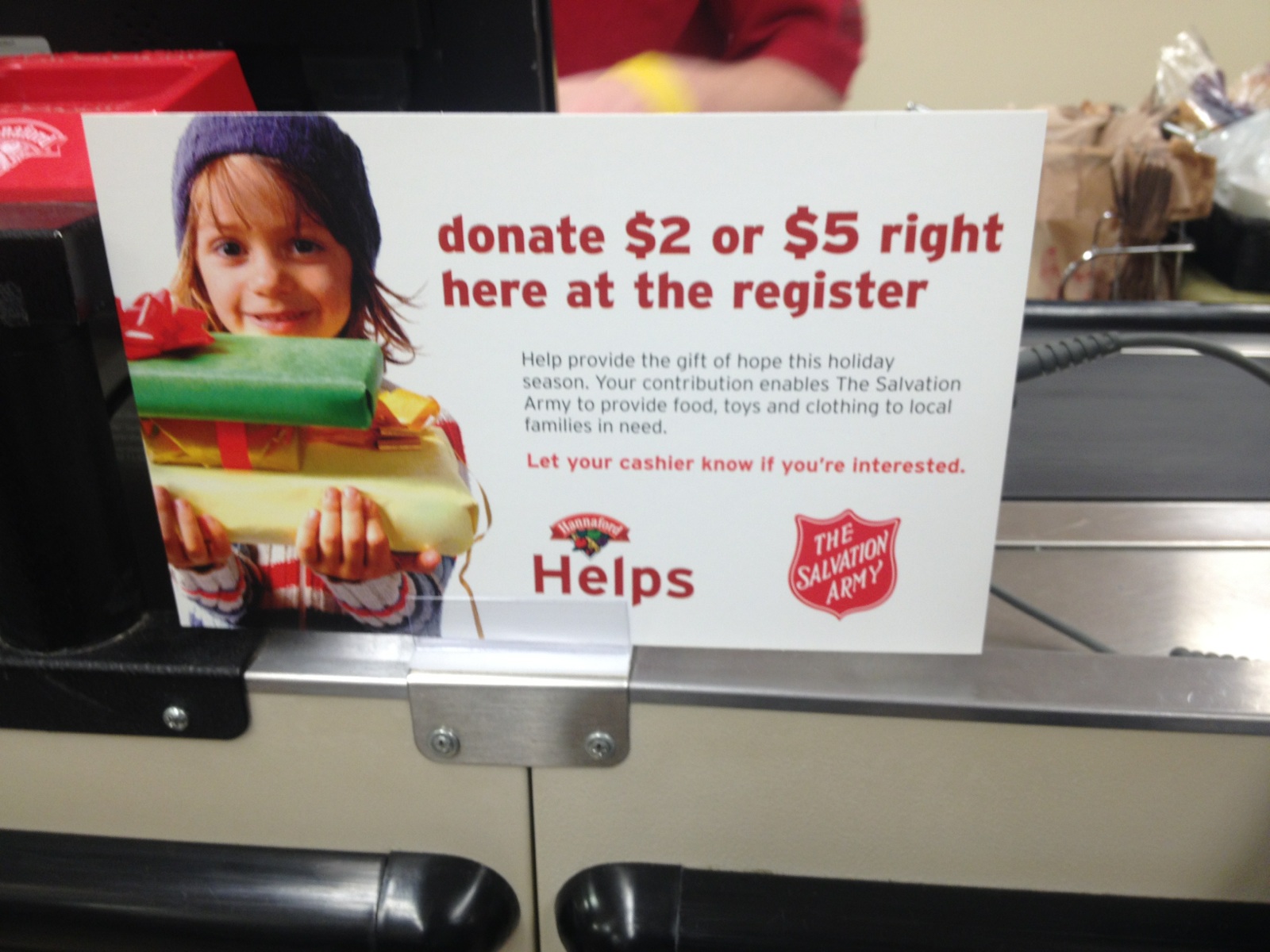 "Hannaford Helps Fight Hunger" has three parts:
Hannaford Helping Hands: Customers purchase a box of food staples for $10, and choose whether to have the box delivered to the local pantry or to donate it personally. Hannaford customers bought a record 80,882 Helping Hands boxes in 2012, an increase of 3 percent over the previous year.
Register Donation: From Dec. 2 through Dec. 31, customers can donate money to their state food bank, in $5 increments, right at the register. This program raised more than $58,000 during the 2012 holiday season.
Buy One, Give One: For three weeks, starting Nov. 24, customers can trigger Hannaford donations to food banks by purchasing a particular product on specific days.  For each item purchased, Hannaford will donate an identical product to the state or regional food bank. Last year, this program generated 67,545 boxes of spaghetti, 44,001 cans of sauce and 75,781 cans of vegetables for food banks.
Each Hannaford store determines what local food pantries to support. Stores compete with one another to encourage donations, and those supermarkets with the highest level of giving receive additional cash donations from Hannaford to be contributed locally.
Since 2008, "Hannaford Helps Fight Hunger" has contributed a total of more than $4.5 million in food, customer cash gifts and Hannaford cash donations to local food pantries and food banks. Learn more at hannaford.com.
In keeping with the spirit of giving, we'd like to know what you do each year to help others. Volunteer at a food bank? Donate clothing to non-profits?