I recently had the opportunity to attend the Rhode Island Interscholastic League Athlete of the Year Banquet. The banquet was crowded with students from all over Rhode Island, all with one thing in common: talent. As the students arrived at the banquet they were accompanied by their parents, grandparents, and friends, many of whom beamed with pride as they posed with their athlete in front of the Must Be the Milk photo backdrop. No wonder they looked so proud!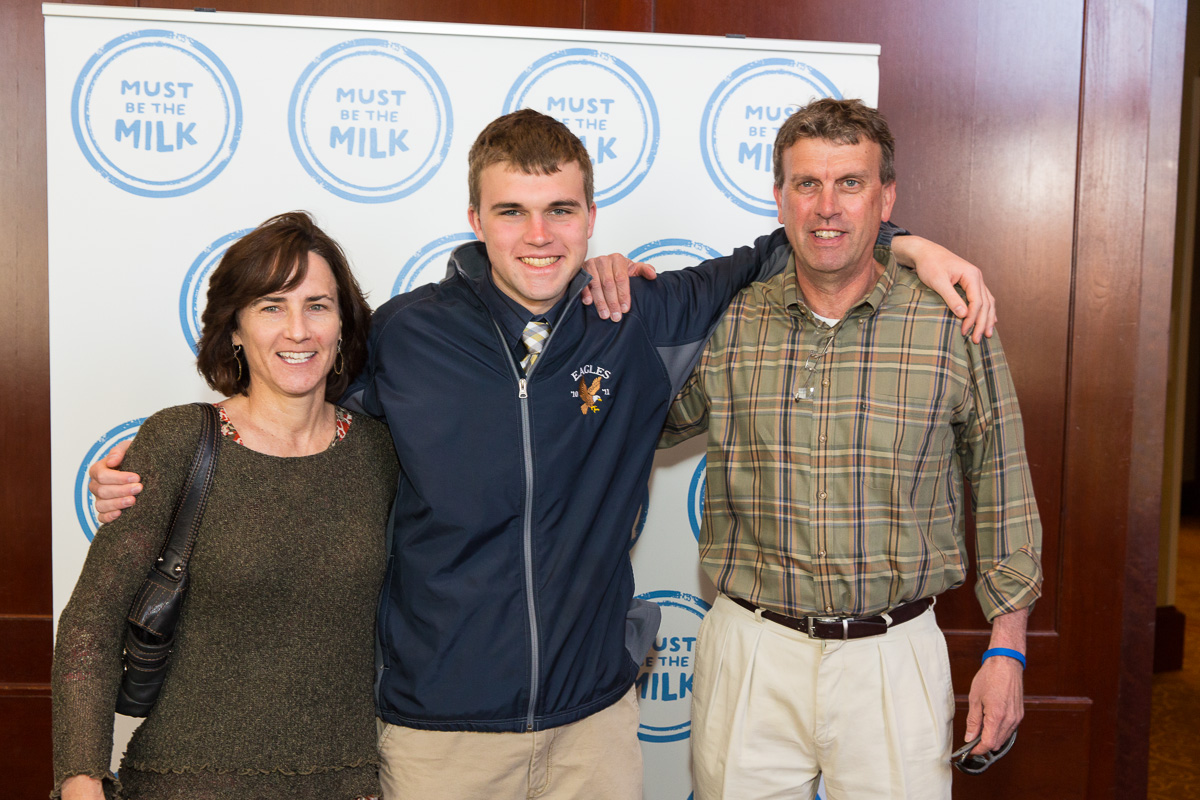 A Student Honoree Enjoys the Event with His Biggest Fans
 The students nominated for Athlete of the Year had their biographies read aloud as they walked to the podium to accept their awards. It was amazing to hear what these students had accomplished in their short, seventeen and eighteen-year old lives. In addition to their athletic achievements, many of the honorees volunteer as mentors for younger athletes, serve as volunteers for nonprofit organizations, or even start their own programs to assist others in their communities.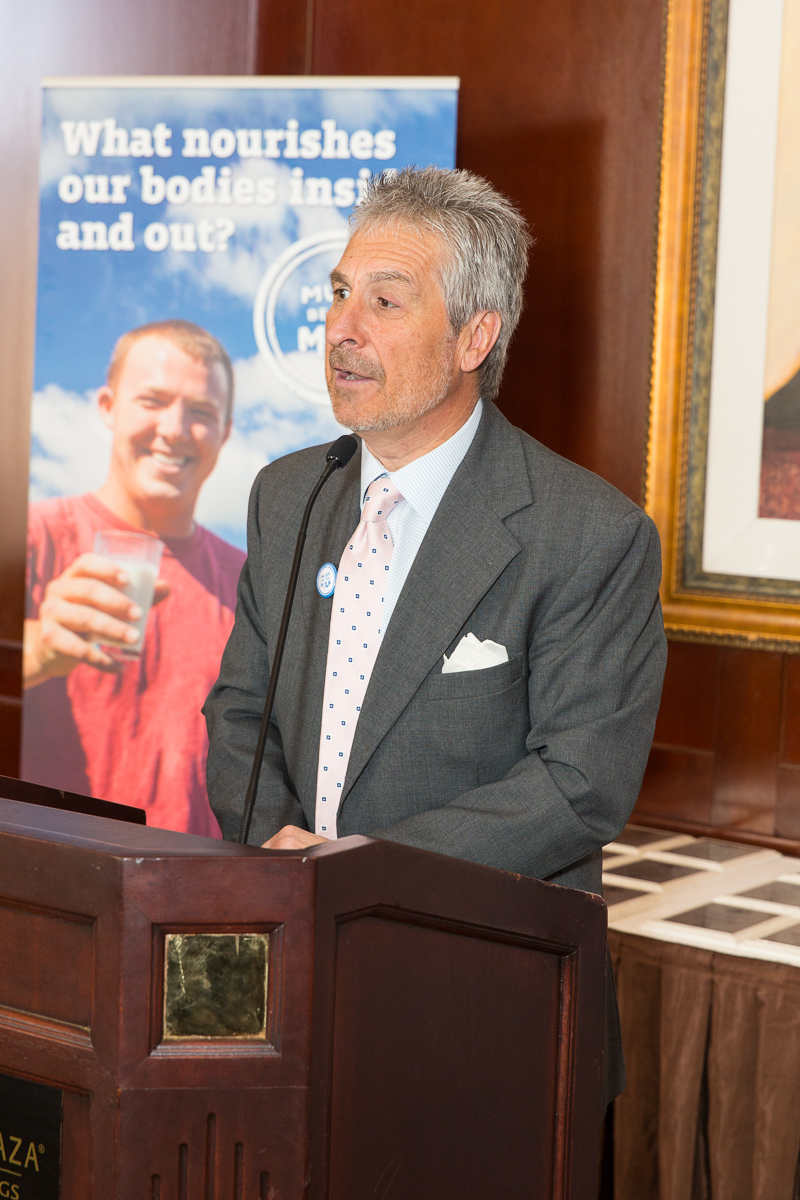 Thomas Mezzanotte, Executive Director of the Rhode Island Interscholastic League Offers an Inspirational Address to the Students and Families Assembled
The opportunity to spend time with these student leaders reminded me of another type of leader in the community: the local dairy farmer. Dairy farmers work 365 days a year to produce fresh, great tasting, wholesome dairy products. Nearly 100 percent of New England and New York dairy farms are family-owned and operated. Hard work, pride, and stewardship have been passed down from generation to generation of dairy farmers. As the backbone of our communities, dairy farmers support local economies and preserve the open spaces we know and love. Just as the athletes I met are relentlessly hard-working and committed to their communities, so are dairy farmers.
Rhody Fresh generously provided milk to the event attendees, and we celebrated the occasion by doing a milk toast to all of the student athletes assembled and the dairy farmers who worked hard to provide nutritious milk. I hope the student athletes at the event were inspired to show their appreciation for local dairy farmers by enjoying milk to get the nutrients their bodies need after exercise. What makes Rhode Island's athletes so exceptional? Must Be the Milk!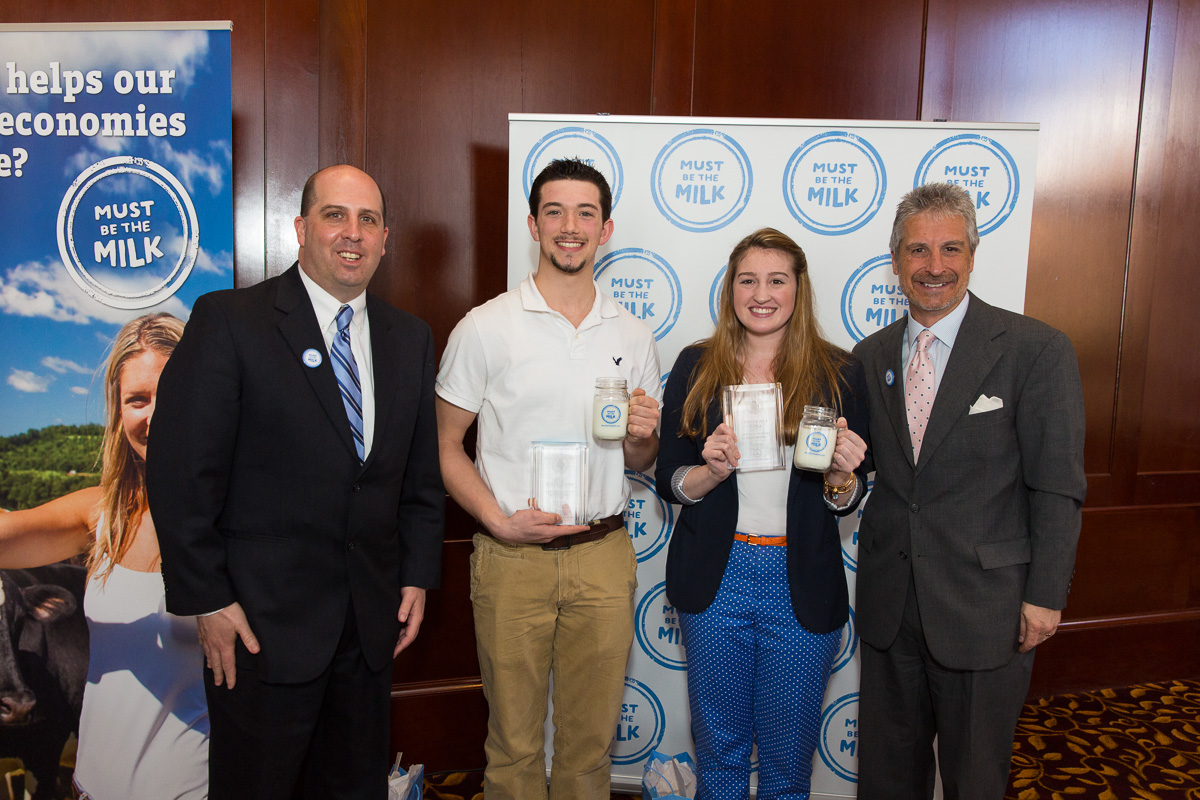 Alex Denoncour (2nd from left) of Johnston High School and Courtney Kent (2nd from right) of Cumberland High School are congratulated by Michael Lunney (far left), Assistant Director of the Rhode Island Interscholastic League and Thomas Mezzanotte (far right), Executive Director of the Rhode Island Interscholastic League upon winning the Must Be the Milk Athlete of the Year Awards