Leftovers are inevitable during the holiday season. But let's face it! We're all getting a little tired of pumpkin pie. Let's think outside the box and turn our leftovers into something memorable!
Dairy is key to turning leftovers into something exciting. With nine essential nutrients like protein, calcium, vitamin D and potassium, dairy kicks everything up a notch in terms of flavor and nutrition.
Turn that cranberry sauce into a healthy breakfast that feels indulgent by layering it with creamy vanilla Greek yogurt and sliced almonds. The cranberry sauce is a taste of the holidays in every bite of this nutritious yogurt parfait!
Cranberry Sauce →Yogurt Parfait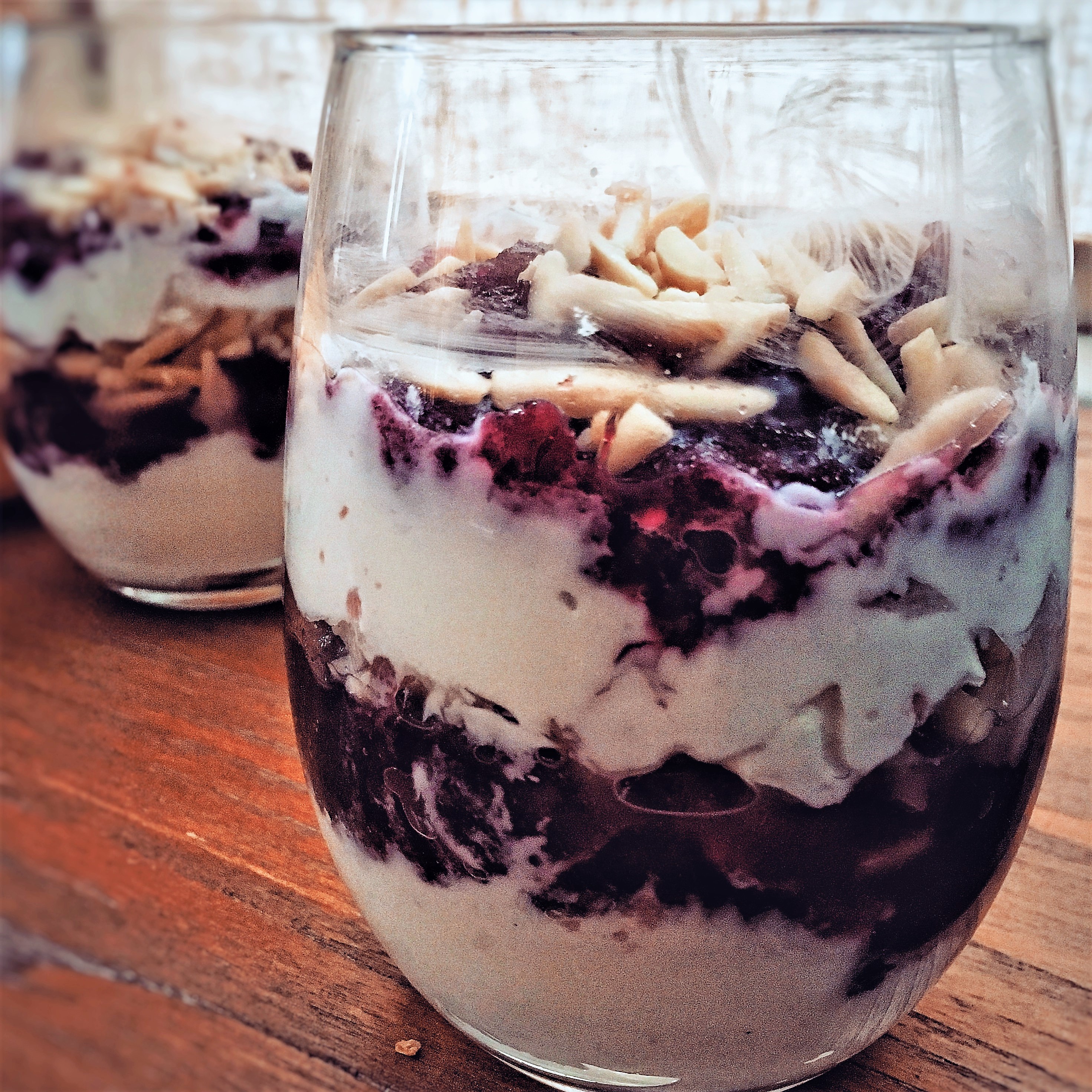 Cheese boards and hams are staples for holiday entertaining. But no one wants to eat that again the next day. For lunch, throw all of that extra cheese and ham into a quiche with eggs and spinach. Serve it with a side salad and you've gone from holiday dinner to French bistro in a flash!
Cheese and Meat Platters →Quiche w. Spinach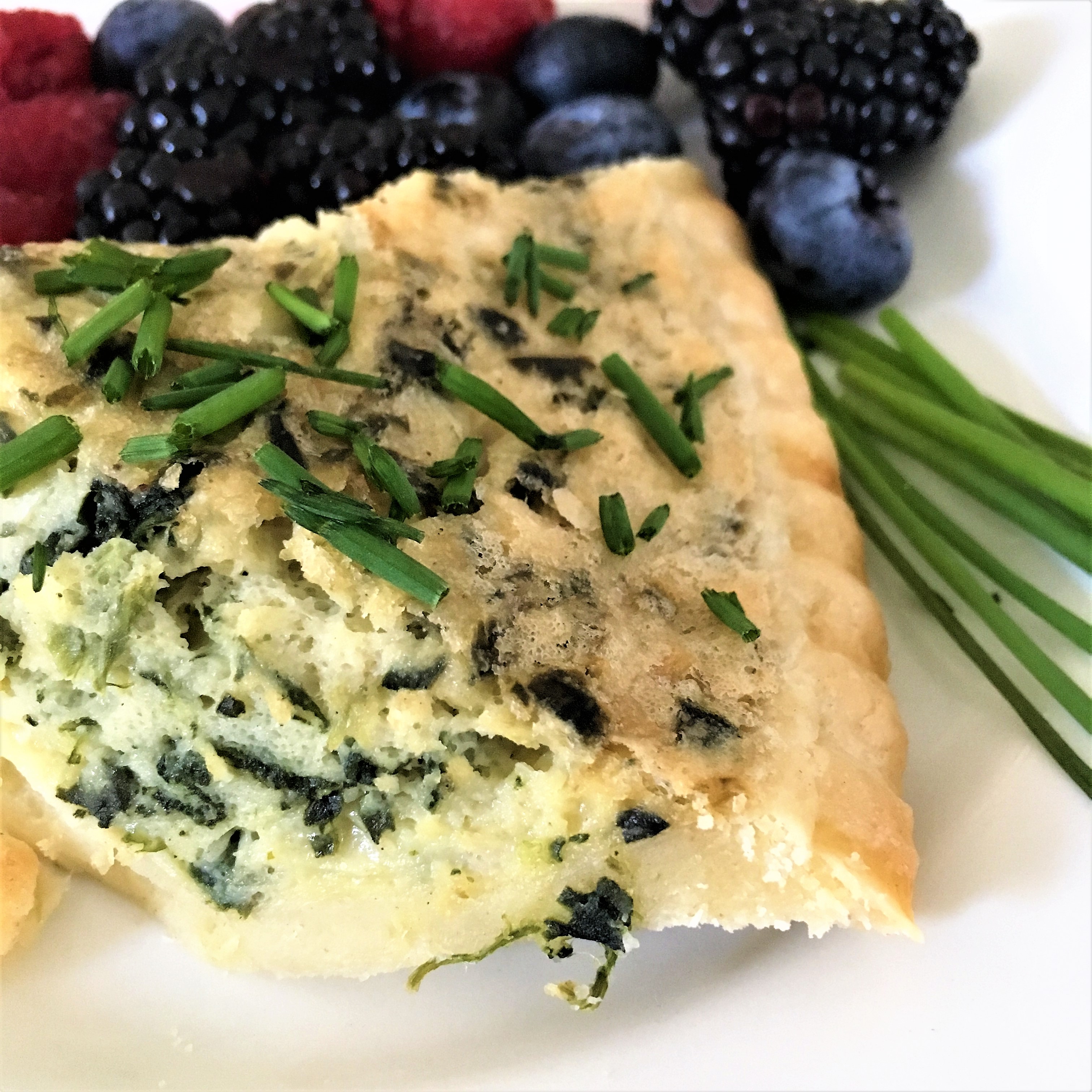 Here's something super unique: 
Pumpkin Pie and Sweet Potatoes →Stuffed Shells w. Brown Butter Sage Sauce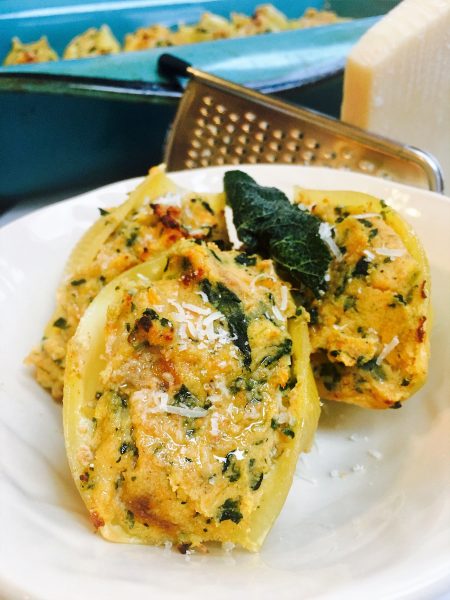 Turn that extra pumpkin pie and leftover sweet potatoes into and Italian dinner of stuffed shells. Combine these traditional holiday flavors with fluffy ricotta, eggs, spinach, and garlic for the shell stuffing and top it with a brown butter and sage sauce.
The pumpkin pie and sweet potatoes add an unexpected mild sweetness to this dish that is hard to beat. The best part is you can also use leftover canned pumpkin or squash for this recipe because it's really versatile!
Here's the full recipe below:
Pumpkin Pie, Caramelized Onion and Spinach Stuffed Shells with Brown Butter Sage Sauce
Serving Size: 4 shells
Yield: 6 servings
Prep Time: 35 minutes
½ tablespoon olive oil
½ cup + ½ tablespoon butter, divided
1 Vidalia onion, sliced
24 jumbo pasta shells
2 cups leftover pumpkin pie filling, mashed sweet potatoes, pureed pumpkin (or a combination!)
1 ½ cups of part-skim ricotta cheese
½ cup mascarpone cheese
¾ cup grated parmesan cheese, divided
2 garlic cloves, minced
1 cup frozen chopped spinach, thawed
1 egg
1 teaspoon salt
½ teaspoon ground black pepper
¾ tsp dried sage
Juice and zest of ½ lemon
12 fresh sage leaves
Preheat the oven to 400⁰F. Heat ½ Tablespoon butter and ½ Tablespoon olive oil in sauté pan over medium heat. Add sliced onions and turn down heat. Cook over medium/low heat for 25-35 minutes or until onions are a deep caramelized brown. Once cooled, finely dice caramelized onions.
Cook the jumbo pasta shells according to package directions. Drain and toss lightly in olive oil or cool on parchment paper to keep shells from sticking together.
In a mixing bowl, combine the pumpkin/sweet potatoes, onions, ricotta cheese, ½ c. parmesan, garlic, spinach, egg, dried sage, salt and pepper and lemon zest. Stir well by hand or with an electric mixer. Stuff the cooked pasta shells with the pumpkin filling and place them in a lightly greased 9X13-inch baking dish. Bake the shells until they are hot through and begin to lightly brown, about 16-18 minutes.
While the shells bake, make the brown butter sauce by melting the remaining ½ c butter in a small saucepan over medium-low heat until the butter is golden brown, about 10-12 minutes. Add the sage leaves and cook until the leaves crisp. Remove the pan from the heat and take out the sage leaves, reserving them for garnish. Add the lemon juice and remaining ¼ c. parmesan cheese to the browned butter. Season with salt and pepper to taste.
When the shells are cooked, lightly drizzle the browned butter sauce over the shells. Garnish with reserved sage and additional parmesan. Enjoy!
WATCH Registered Dietitians Stephanie Ferrari and Sheri Kasper share these recipe ideas during Around Town on Boston 25!
You know the best part about all these recipes? They all use fresh, local dairy from our New England dairy farms.
What makes the holidays so great? It Must Be The Milk!