Did you know that January is National Soup Month?
After the bitter cold start to the New Year, what could be a better dish to enjoy than soup?
Stews, chowders, and bisques are great and hearty options for the whole family. Broth based soups are timeless. Who doesn't enjoy curling up on the couch with a bowl of chicken noodle soup? Or better yet, a bowl of creamy tomato with a toasty grilled cheese sandwich on the side.
Consider taking an afternoon this weekend to grab a large pot and start cooking up some tasty soups. Soup freezes well so you can either enjoy your creation immediately, for lunch and/or dinner during the upcoming week or save some to enjoy the next time the temperatures take a steep dip!
Here are some of our favorite soups for keeping warm, cozy and nurtured all winter long! And don't forget to share your favorite soups with us in the comments.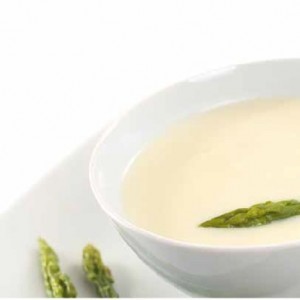 Servings: 4-6
Ingredients:
1 lb. asparagus, trimmed, washed and cut into pieces
½ cup finely chopped onion
1 tsp. celery salt
3 tbsp. butter
3 tbsp. flour
¾ cup heavy cream*
¾ cup whole milk*
*For a lighter version, use light cream and low-fat or fat-free milk.
Instructions
In a 1 quart sauce pan, cook asparagus in two cups of boiling water until tender.
Add onion and celery salt, cook until onions are soft.
Puree asparagus mixture in a blender
In the same sauce pan, melt butter and add flour, cook flour until golden brown.
Whisk milk and cream into butter and flour mixture. Stir until mixture thickens.
Add asparagus mixture from blender, mix all together in saucepan until smooth.
Add salt and pepper to taste.
*Recipe courtesy of Mapleline Farm
Grafton Village Cheese Co. Onion Soup
Servings: 6
Ingredients:
4 T. extra virgin Spanish olive oil
5 cloves garlic, finely minced
8 c. sweet onions such as Vidalia, thinly julienne
Celtic sea salt (or any sea salt)
light brown sugar
2 sprigs of thyme, finely minced
¼ c. cooking sherry
2 c. Harpoon Brewery Munich Style Dark Beer
6 c. beef stock
French baguette, sliced ½-inch thick on a 6-inch long bias
½ lb. Grafton Village Maple Smoked Cheddar, thinly sliced
Instructions
Heat 2 tablespoons of the olive oil in a large sauté pan over medium high heat. Add garlic and sauté quickly but don't burn. Add onions, season with salt and cook for about 5 minutes stirring often. Add light brown sugar and toss to coat evenly, turn flame to low and cook for about 2 minutes, stirring occasionally until the onions are golden brown and fully caramelized.
Deglaze with vinegar and beer. Add thyme and reduce by half, takes about 10 minutes. Add the beef stock and cook at a low simmer for about 20 more minutes.
Brush each of the baguette slices with the additional olive oil and lightly toast. Preheat the broiler. Transfer soup to individual ovenproof soup bowls. Top with toasted baguettes and sliced Cheddar. Broil until cheese melts and starts to brown slightly.
*Recipe courtesy of Grafton Village Cheese Company