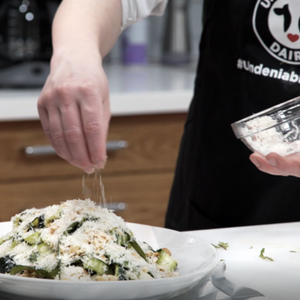 Cheese often gets a bad rap these days for its fat and salt content, but with a little planning, there are many ways you can enjoy it without feeling guilty. Like milk, cheese offers a variety of nutrients that our body depends on for proper functioning. For example, minerals such as phosphorous and calcium in dairy can maintain and improve bone health. In fact, dairy has been associated with improving heart health through its ability to control high blood pressure.
With so many varieties to offer, cheese goes great with essentially every food group! Soft cheeses are good for pairing with fruits and vegetables such as berries, pears, carrots and tomatoes. Hard cheeses go well with grains such as whole wheat bread or crackers. Either way, incorporating cheese is a great way to add protein to a snack or meal.
Tis the Season
By purchasing local and seasonal produce, you are supporting local farmers and the environment. Arugula, watermelon, tomatoes, zucchini and beets can all be found during the summer months in New England, so why not give them a try this summer! We've included some creative ways to enjoy these foods by pairing them with our favorite cheeses.
Summer Watermelon Salad from White on Rice Couple
Who doesn't love watermelon in the summer? Watermelon goes great with so many foods, including feta cheese! Traditional feta cheese is typically made using sheep's milk or a mixture of sheep's and goat's milk. However, in the United States cow's milk feta is widely available and may be an even more economical option than traditional feta. Cow's milk feta still has that tangy flavor, but it also usually has a more subtle flavor than cheese made from sheep's milk. More crumbly than creamy, cow's milk feta cheese seamlessly with this salad.  Arugula and mint spice up this dish, which is just as nutritious as it is colorful. Enjoy this salad as a side dish, or pair it with balsamic marinated chicken to make it a meal!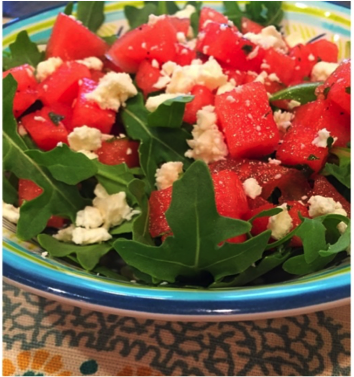 Caprese Zoodles from delish
Zucchini is one of the most versatile summer vegetables, making it easier than ever to enjoy. Zoodles make a great alternative to pasta on those days when you want something on the lighter side. You can use a spiralizer or vegetable peeler to create ribbons, or you can save time and buy zoodles pre-made. But the star of this dish is the fresh mozzarella.  This soft, creamy cheese is always a crowd pleaser.  It also serves as the dish's main source of protein, meaning that in addition to the vegetables, it will help keep you full and satisfied. This dish is sure to hit the spot.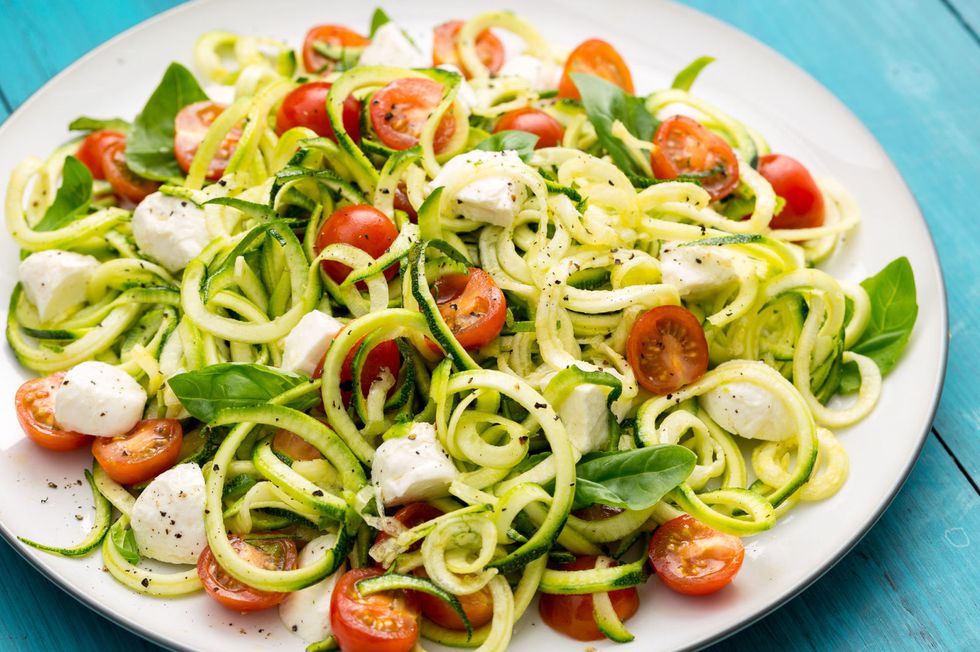 Beet, Blue Cheese and Bacon Pizza from Caroline's Cooking
Beets usually fly under the radar, but when paired with the bold flavor of blue cheese, they're hard to resist. This pizza is perfect for entertaining on a summer night or enjoying a casual dinner at home. To cut down on the salt and saturated fat content, half the portion of bacon, or use turkey bacon. The recipe uses whole grain flour for extra nutrition. Don't feel like making crust from scratch? Pre-made, whole grain pizza crust is also available to purchase at most grocery stores.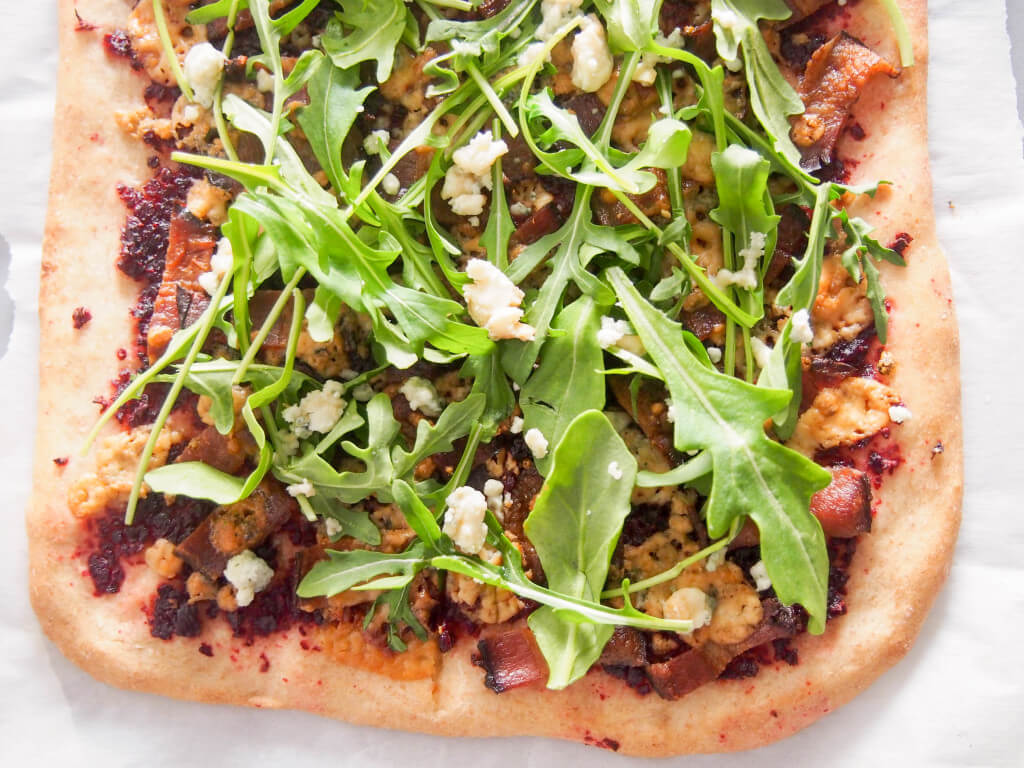 Like what you see? Check out these other tips for making your summer recipes a little more heart healthy!
When incorporating higher calorie items such as cheese or nuts, stick to the recommended serving size (~2 oz. for cheese and ½ oz. for nuts)
Cut back on the amount of oil used while cooking and preparing foods
Incorporate more vegetables to increase fiber and make you feel full
Choose low-fat or reduced-fat dairy products when possible
When enjoyed in moderation, cheese can be a healthy (and delicious) addition to any dish! We hope you enjoy these seasonal recipes this summer and take advantage of your local produce.