When you picture milk being delivered to homes in glass bottles you probably think this is a thing of the past. Think again! At Thatcher Farm in Milton, MA, milk delivery is an every day occurrence. Since 1891, the Manning family at Thatcher Farm has been delivering milk and other dairy products to families on the south shore of Boston. I had the pleasure of visiting the family recently and had a wonderful experience learning about their business and family history.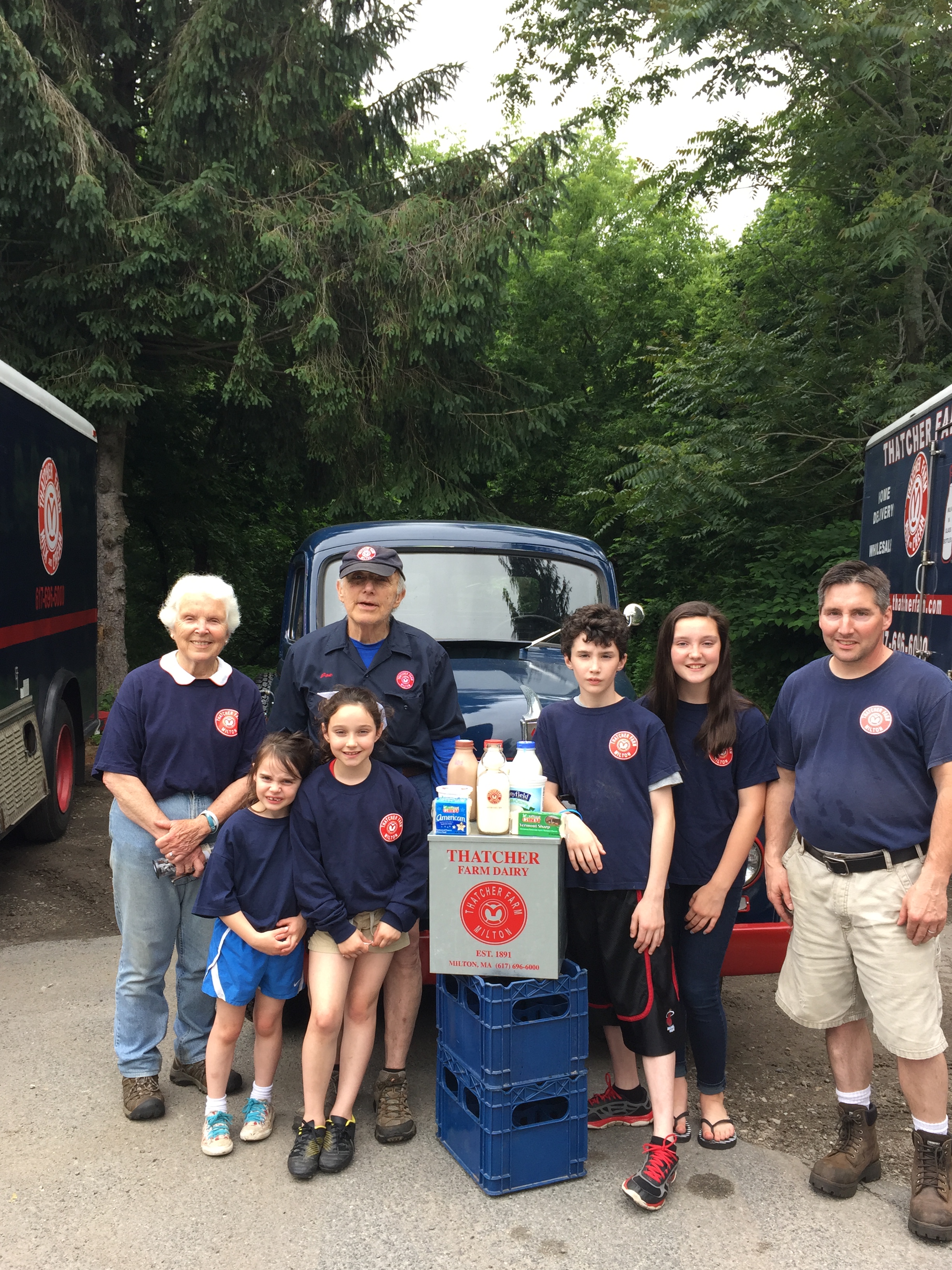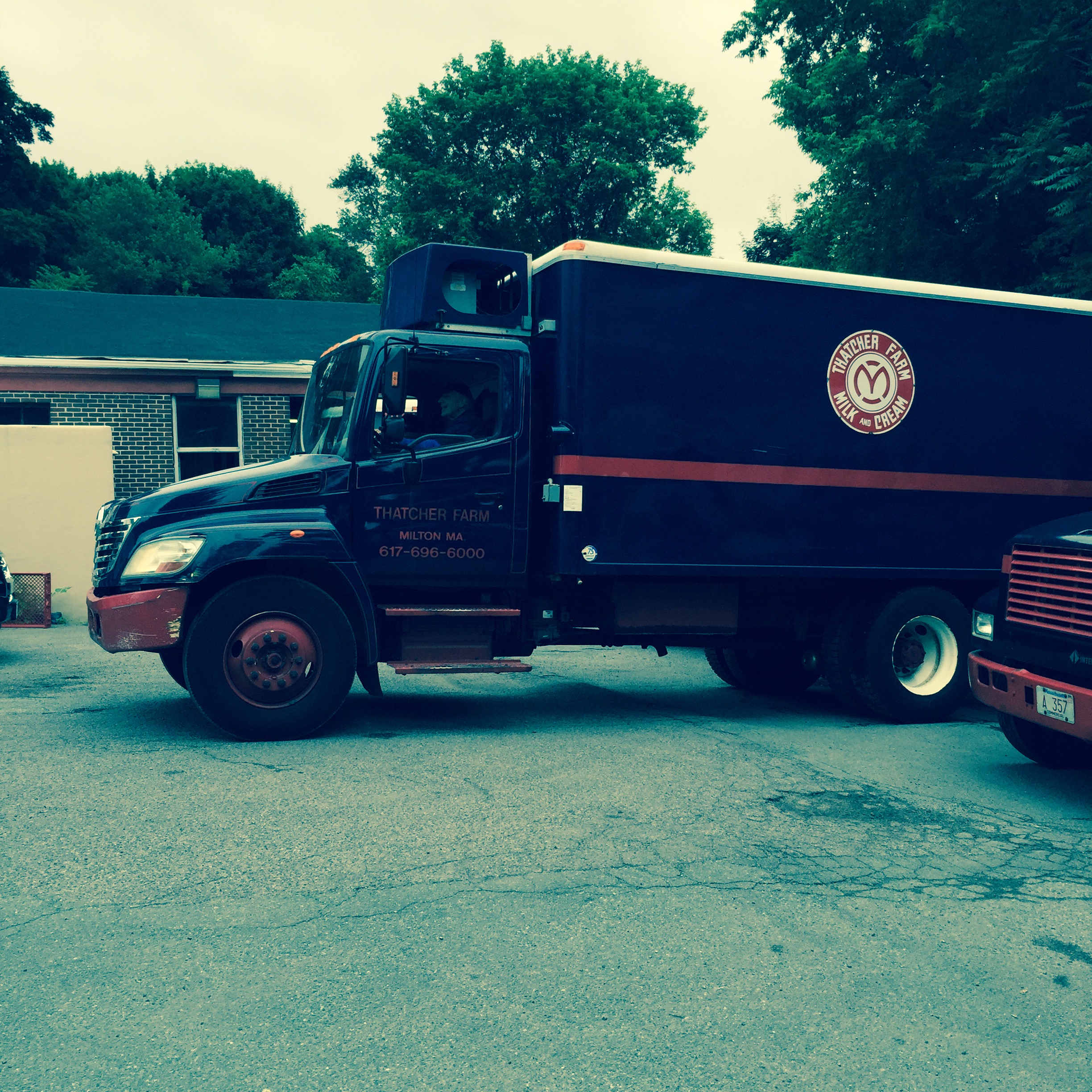 The location of the business used to be a working dairy farm, but the last cow on the farm was milked back in the 60s. The family still refers to the business as "the farm" and are proud of their family heritage of dairy farming.
Thatcher farm is busy place! When I arrived, students from a local elementary school were casually using the farm as a short cut on their walks home. As they walked through the parking lot, they waved hello to the Manning family and Marita Manning, one of the sisters who grew up on the farm, asked one of the students how his day was. "Pretty good today!" he replied.  It was clear to me then just how much a part of the community Thatcher Farm is in Milton.
I learned that Thatcher Farm has been around for more than 100 years, and I was taken on a tour of the office where lots of old pictures hang on the walls depicting what the farm used to look like long ago. After the tour of the business, I had the opportunity to ride along in the milk delivery truck and deliver milk to a local resident in Milton!
Watch this news segment on Fox 25 Boston to hear more about my visit to Thatcher Farm.