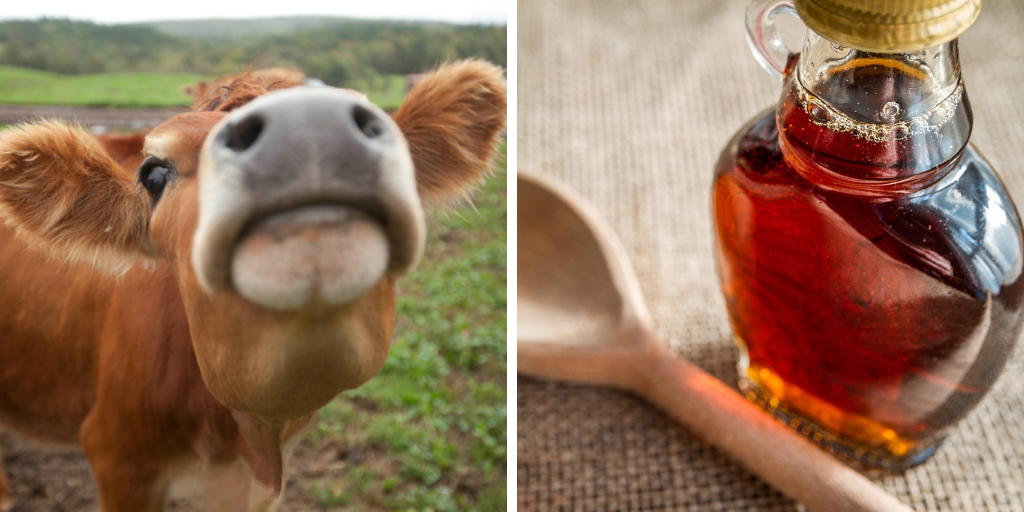 It's officially maple season throughout New England! Maple sugaring season usually begins in late February and ends in early April. Without doubt, March is the best time to experience the maple sugaring process throughout the region.
Did you know several of our dairy farmers are also maple producers? Recently, blogger and New England lifestyle influencer The Coastal Confidence visited Richardson Family Farm in Vermont to learn how they care for their cows to make delicious, wholesome milk and also how they make delicious maple syrup! Learn more about this cool experience.
And if you're looking for an up close and personal maple sugaring experience, there are several maple open houses and events coming up throughout the region. 
Vermont:
Vermont Maple Open House Weekend March 23rd & 24th
53rd Annual Vermont Maple Festival on April 26th, 27th, & 28th
Connecticut: 
Hebron Maple Festival March 16th & 17th
Massachusetts:
Massachusetts Maple Maple Weekend March 16th & 17th
New Hampshire: 
New Hampshire Maple Weekend March 23rd & 24th
Maine:
Maine Maple Sunday March 24th
Once you get to see the maple sugaring process and stock up on your supply, it's time to enjoy it! We think dairy and maple are a match made in heaven (we know you will too)! Celebrate all things maple and dairy with us by whipping up some of these delish recipes.
Enjoy!