Did you know that January 11th is National Milk Day? Many people believe it was the first day milk arrived by delivery in bottles in 1878. National Milk Day commemorates this day and the delivery of this important staple beverage in America.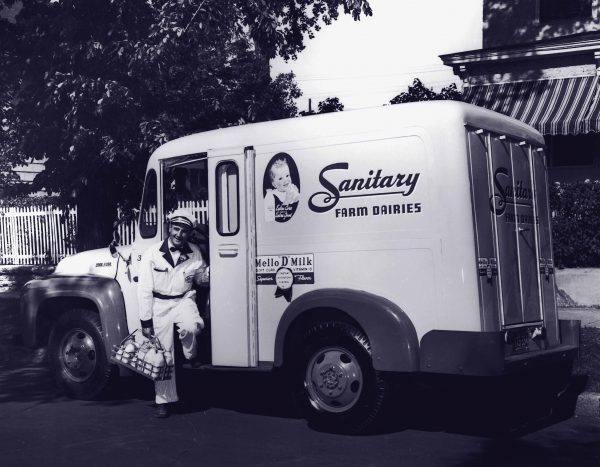 While many of us now get fresh milk from the store, there are still a few milkmen left in New England!
Check out the following places that still offer home delivery!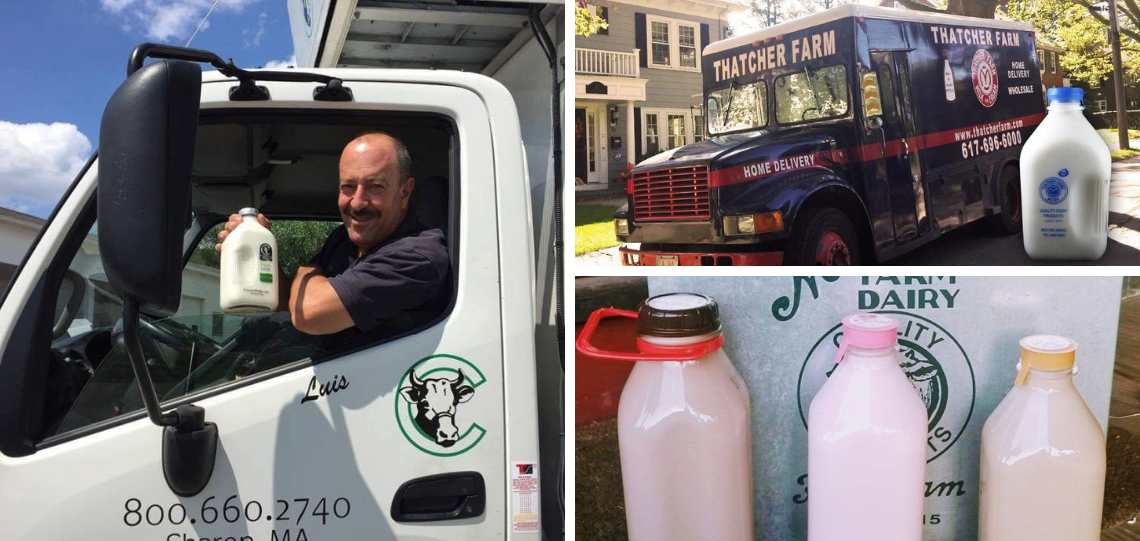 Massachusetts:
Crescent Ridge Dairy in Sharon, MA
Elmhurst Dairy Farms in Millbury, MA
Hancock Dairy Farm in Barre, MA
Hornstra Farms in Norwell, MA
Maple Farm Dairy in Mendon, MA
Puleo's Dairy in Salem, MA
Shaw Farm in Dracut, MA
Thatcher Farms in Milton, MA
Tully Farms Dairy in Dunstable, MA
Connecticut:
Smyth's Trinity Farm in Enfield, CT (Also deliver to some areas in MA)
Rhode Island:
Munroe Dairy in East Providence, RI (Also deliver to some areas in MA and CT)
Vermont:
Rise n' Shine in Charlotte, VT
Getting your milk delivered is a great way to make a connection back to where it came from but did you know that even the milk at the grocery store (if it's cow's milk) is probably coming from a family farm in your region or even your state? Milk is truly a local food and remains so, even as food supply chains have become longer and more complicated. Over 99 percent of the milk produced on New England dairy farms is bottled as fluid milk or processed into cheese, butter, ice cream, or yogurt in New England or New York.
How can you tell if the gallon of milk you purchased at the grocery store was produced in New England or your state? Each container of milk is identified by a 5-digit code. The code includes a 2-digit state code followed by a 3-digit processing plant code. Visit www.whereismymilkfrom.com and enter your code. The same goes for your yogurt, chocolate milk, coffee creamer, cottage cheese, ice cream and more.
New England dairy milk is fresh, wholesome and nutritious. It has a positive impact on our local community and economy.  Raise your milk glass and celebrate with us today and everyday. Cheers!