Most of us have spotted our fair share of "Got Milk?" ads over the years. The campaign that featured famous (and infamous) folks with milk mustaches certainly got everyone's attention and made milk THE celebrity choice for quite a while.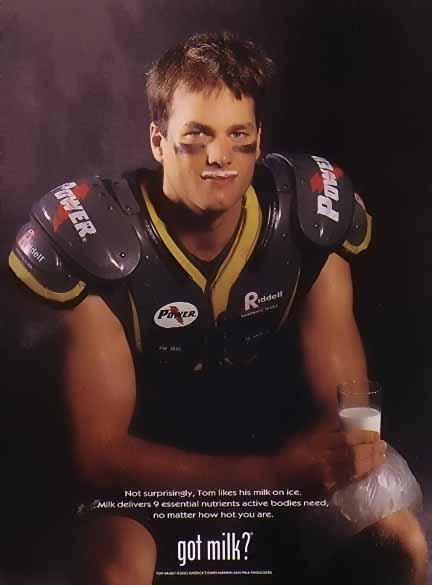 Starting this year, "Got Milk?" has given way to a series of "Milk Life" ads, and while there's not a milk mustache in sight, there is some amazing photography spotlighting milk waves.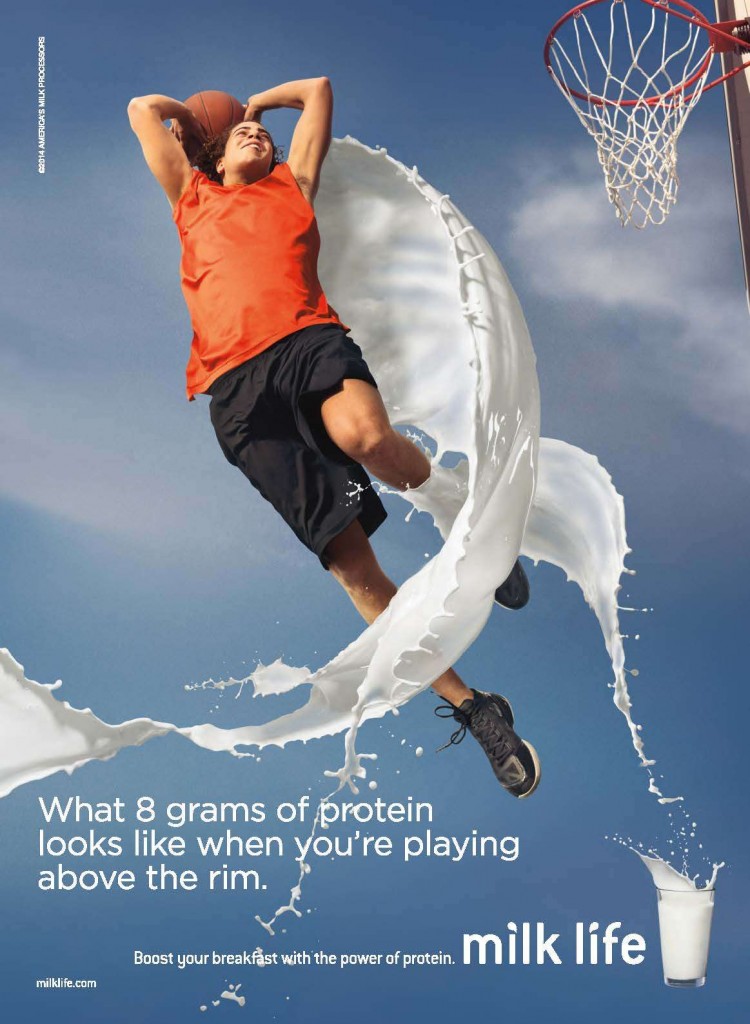 The new campaign got us to wondering about milk ads from past decades, and we've dug out a few of our favorites for your viewing pleasure.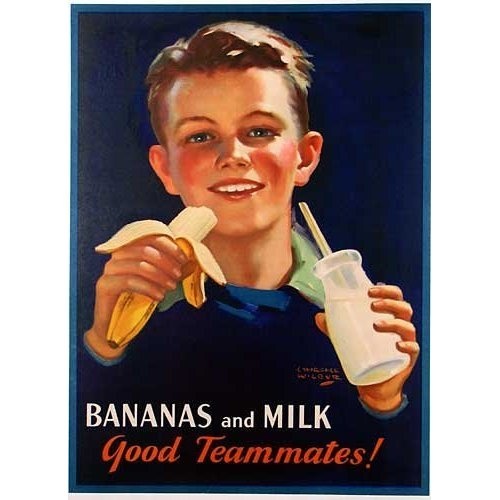 Forget cookies – bananas paired with milk are an unbeatable combination. Not much in this ad to promote this as a healthy snack, but then again, the teammates reference convinces us!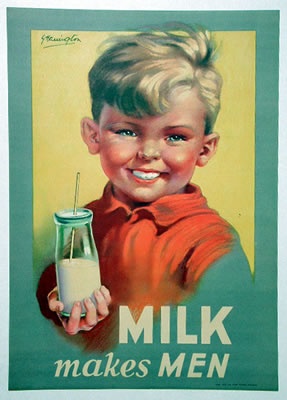 Back in the old days, it seems that real men DID drink milk. We assume girls and women did, too!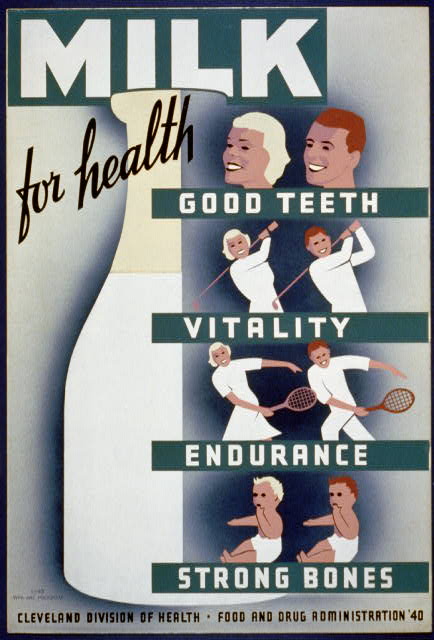 There's no mistaking the health message here: milk's got it all, for men, women, and babies. Note this is a public service announcement from the no-nonsense FDA.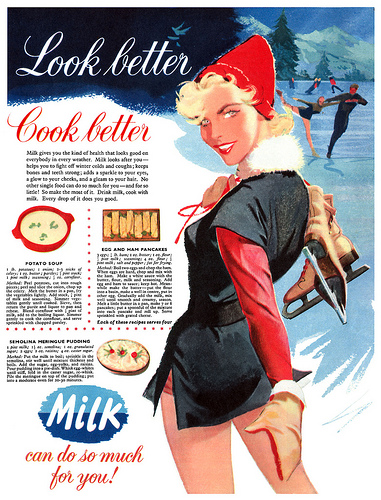 Look better and cook better? We're not sure about the connection (we know a lot of real lookers whose favorite cooking utensil is a can opener), but this ad pretty much makes milk glamorous AND practical.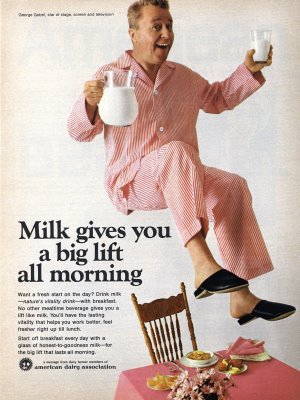 If you're old enough to know who George Gobel is (he's the guy shown here getting a lift), then you're old enough to remember when men wore pajamas and slippers like ol' George here. When did sweats and t-shirts replace PJ's? A topic for a future blog post, perhaps?