Summer in New England offers that briefest of reprieves from the traditionally chilly weather we have here. Since warm days are so precious, it is a perfect time of year to enjoy the outdoors. On a day like today, it is even beautiful enough to daydream about what a career spent outdoors on a farm might be like. Fortunately, here in New England, there are lots of open spaces to explore.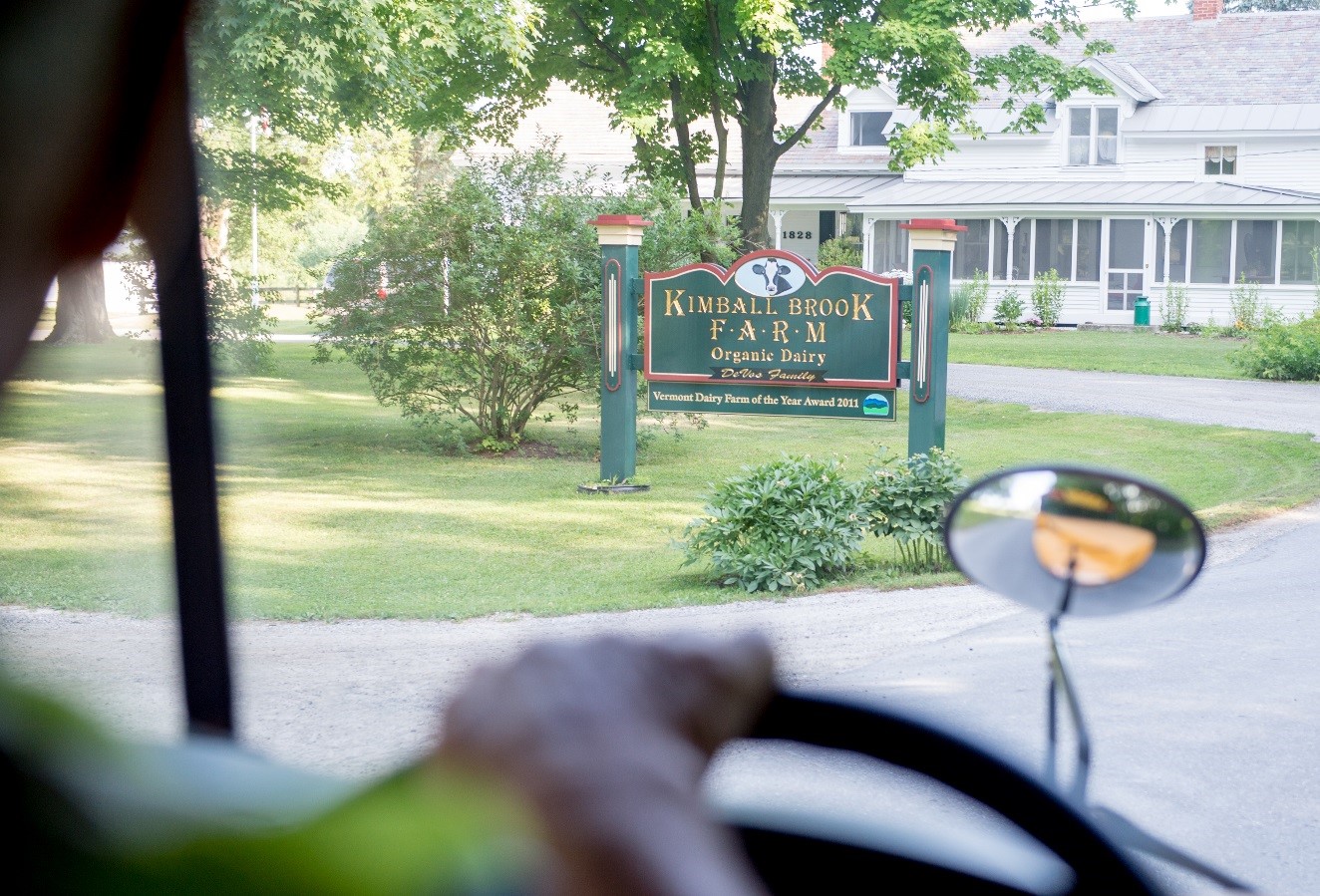 We recently had a chance to spend a morning at Kimball Brook Farm.
We recently enjoyed some time outdoors during a tour of Kimball Brook Farm in North Ferrisburgh, Vermont. Kimball Brook Farm is one of the largest organic dairy farms in Vermont. Dairy farmer Cheryl DeVos shared her family's story with us, which began, impressively, with her husband's grandfather leaving Holland with just a couple of dollars in his pocket and a dream of a better life for his family. Cheryl and her husband J.D. purchased the farm from J.D.'s parents in 1999 and set out to expand their dairy herd. Today's farm operation has over 200 cows and 995 acres of land. Kimball Brook Farm also bottles its own milk and recently introduced several new flavored milks, including coffee iced cappuccino, caramel iced cappuccino, mocha iced cappuccino, and vanilla iced cappuccino, which are perfect options for summer days.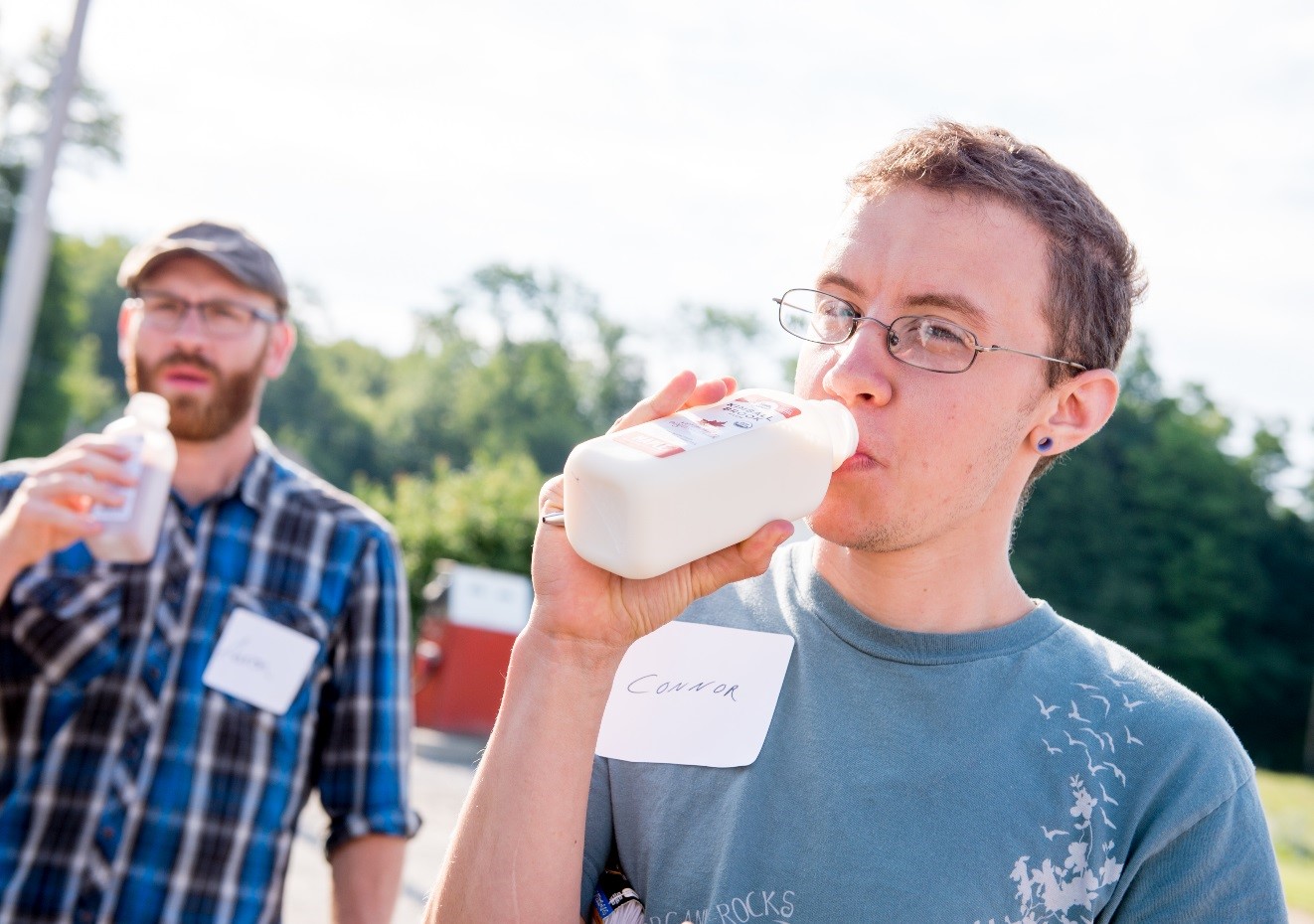 Looks like those new flavored milks are a hit!
          Following our tour of Kimball Brook Farm, we continued our day outdoors and headed to Shelburne, VT to take part in the Vermont Cheesemakers Festival held at Shelburne Farms.  The festival had over 40 cheesemakers and 90 vendors present for the one day affair.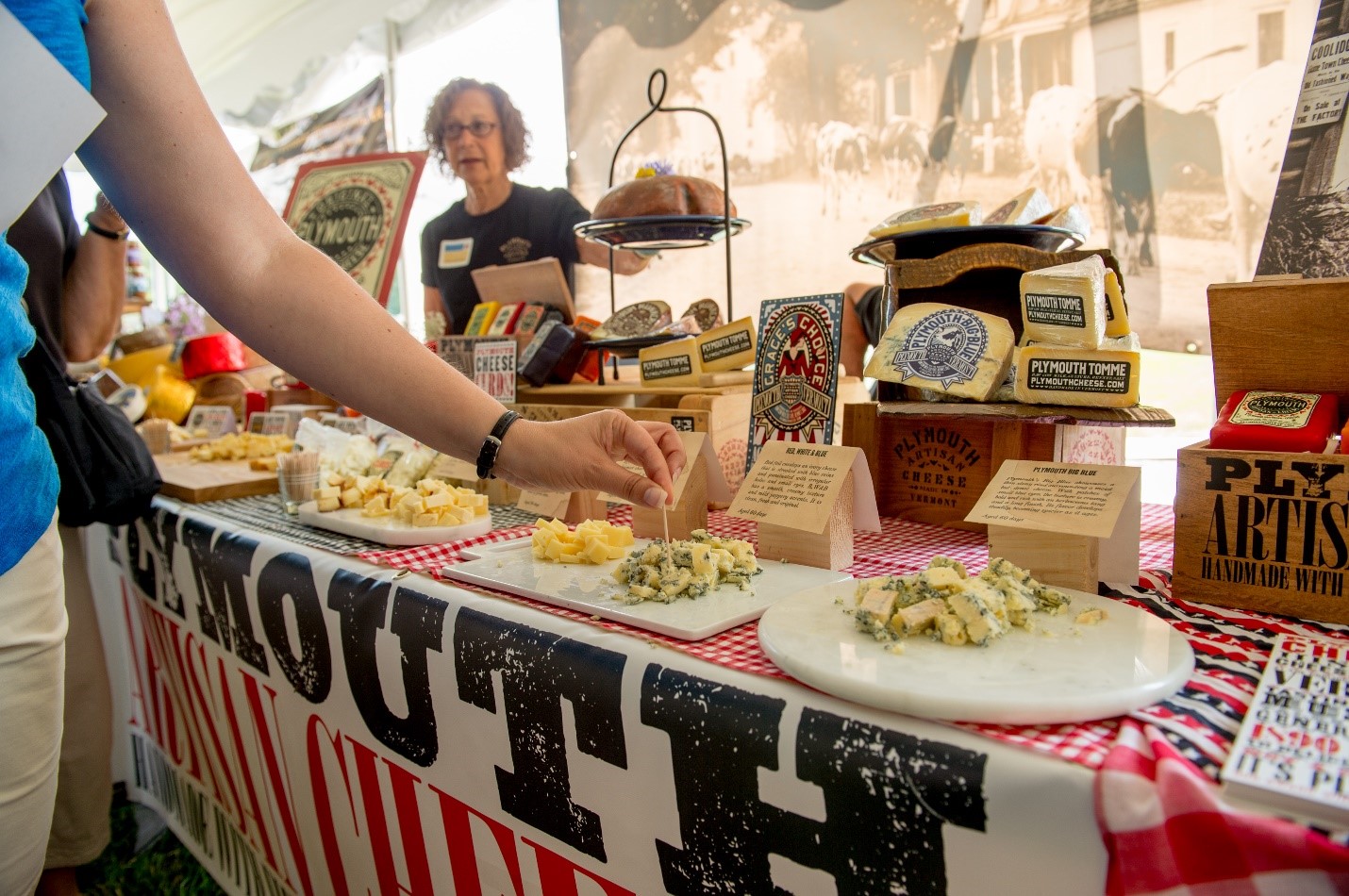 Meeting with cheesemakers and, of course, tasting the delicious cheeses was a wonderful experience.  The passion they have for their work and the product they provide consumers is remarkable.
Cooking and cheesemaking demonstrations, wine tastings, workshops were also available to attendees to explore and enjoy.  Our Must Be The Milk truck was also onsite and joined forces with King Arthur Flour to promote the best couple – cookies & milk!
In its sixth year, the Cheesemakers Festival continues to bring in the crowds, selling out once again this year. Make your reservations early for the 2015 Festival! It a day to celebrate the amazing benefits that come from our open spaces here in New England—beautiful farms, delicious cheeses, and memorable days spent outdoors.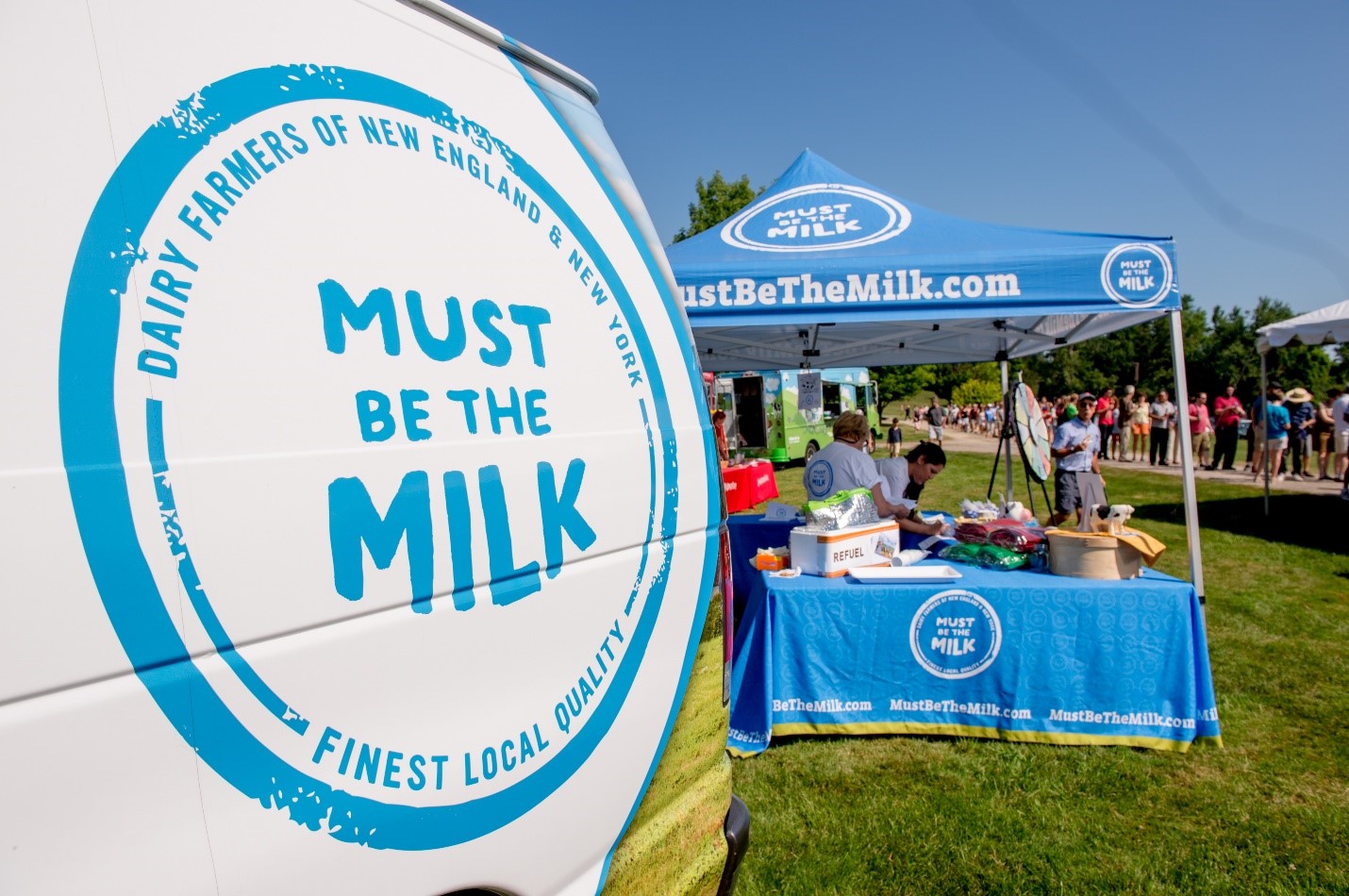 All in all, it was a great day in Vermont and we want to thank both Kimball Brook Farm and the Vermont Cheesemakers Festival for inviting us to join them!