On September 28th and 29th, we made our debut with a "Make Your Own Mooo-vie" exhibit at The Big E. We hope you had the chance to visit us and create your own flip-book and learn about everything we're doing to educate people about dairy farming in New England & New York. But in case you didn't get the chance to stop by to meet us in person, we thought we'd give you a quick photo recap of what went on during those two days at the fair.
Our director, Cecil B. DeMilk (get it?) invited fair goers into the Mallary Building where our exhibit was set up and they could make their own mooo-vie.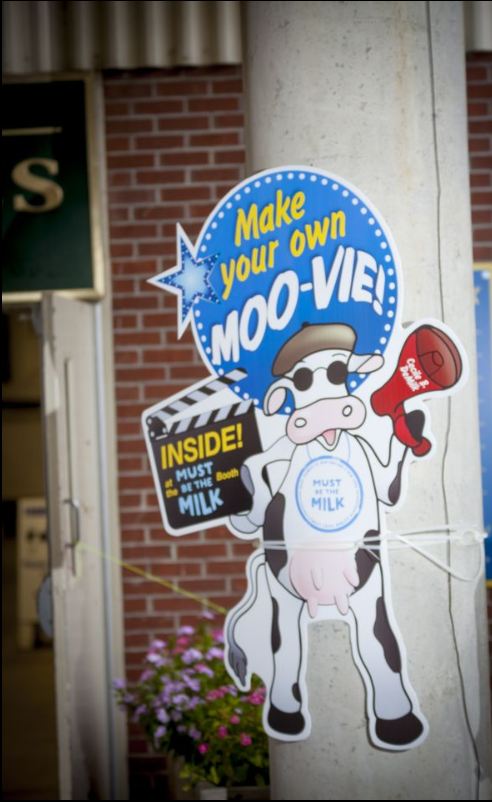 Inside the Mallary Building, people were greeted by a friendly cow (pictured below). If requested, our cow would even guest star in your mooo-vie!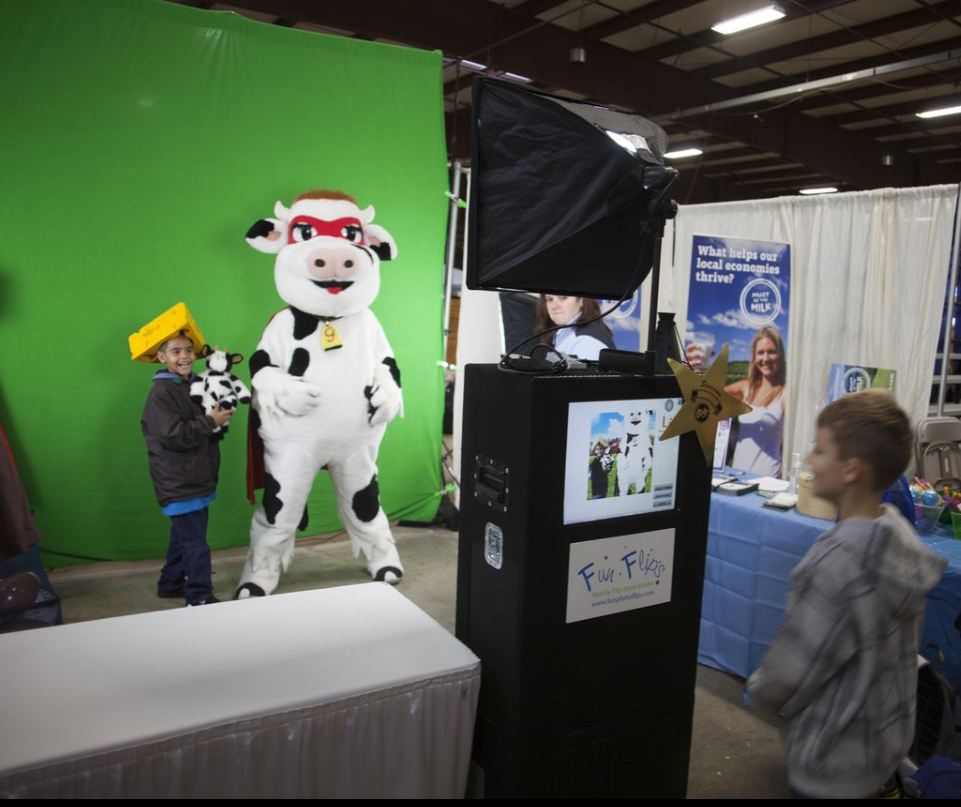 After dancing in front of the camera for about seven seconds, your very own flipbook was created and you instantly became a moooo-vie star!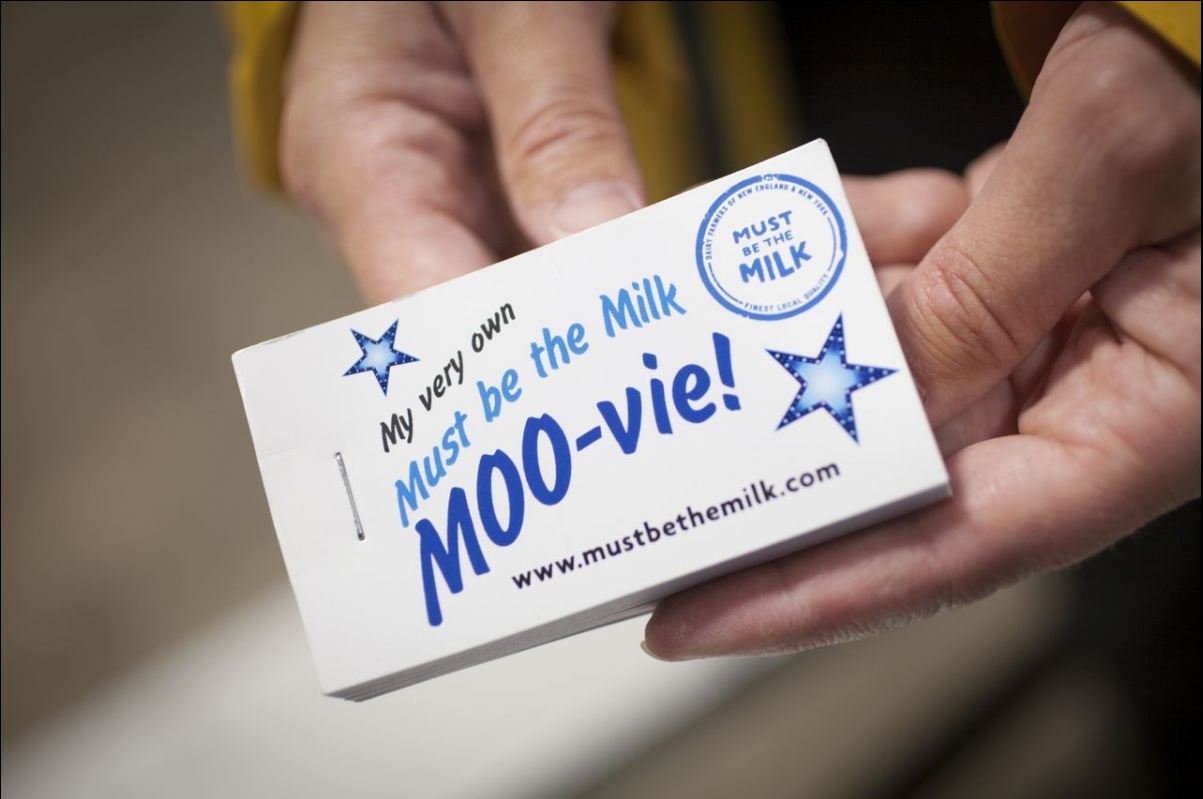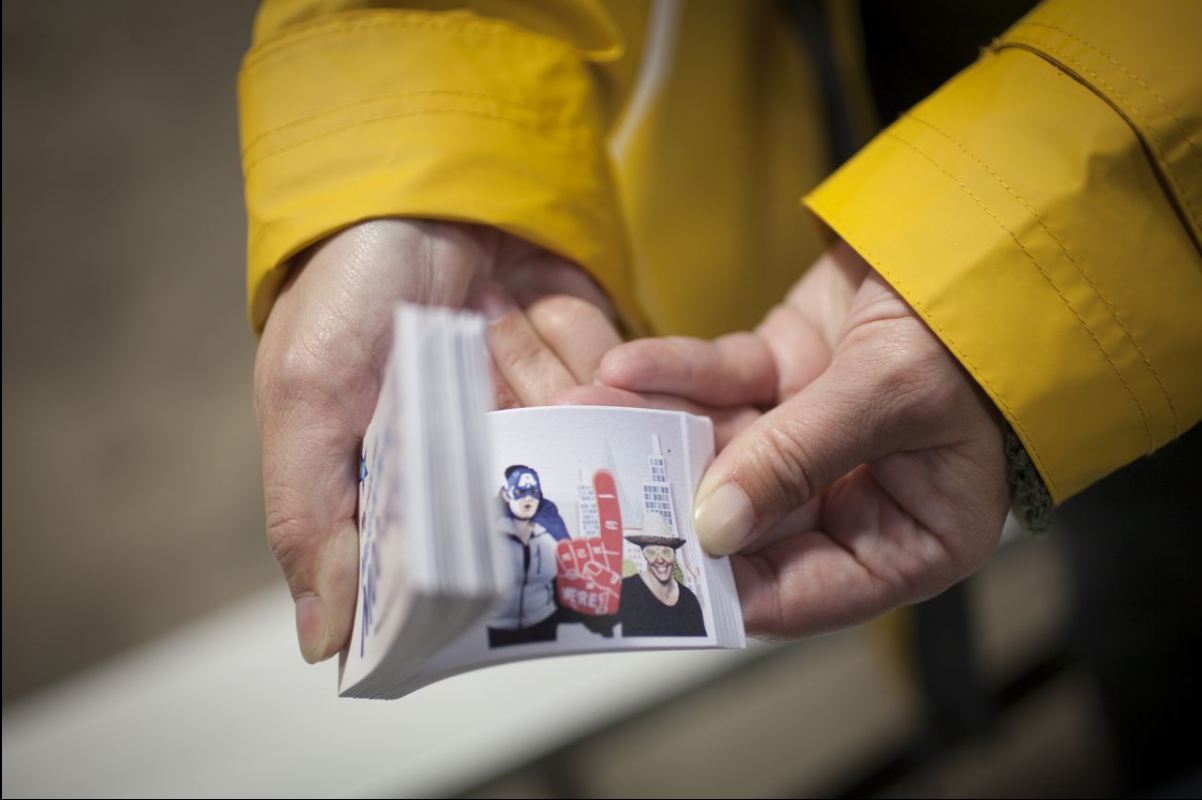 The two days we offered this exhibit were rainy and cold, but that didn't stop people of all ages, ranging from several months to 85-years-old, from coming in and having fun at our exhibit. We want to thank everyone involved with making our debut a success and hope you will all join us at the next event!