If you have any gardeners in your life, you probably have seen some running around over the last few weeks. My husband and I lucked out and got a plot this year in our neighborhood community garden this summer. It has definitely made our summer more fun.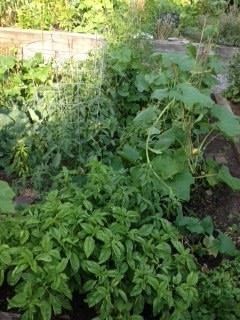 Our garden is really tiny, but it has grown so much this past month!
In late summer it seems like all the plants really take off. The good news is that there is a ton of delicious, fresh produce to enjoy. The challenge is that there is so much delicious, fresh produce to enjoy that you have to get creative about how to use it. Dairy to the rescue! A little bit of milk, cheese, and/or yogurt transform fresh produce into seasonal meals and snacks. Plus, milk is fresh, local, and always in season! Here are a few ways we enjoyed our latest garden haul.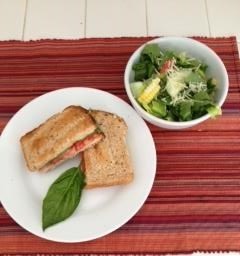 Grilled cheese with tomato and basil, salad with a sprinkle of Parmesan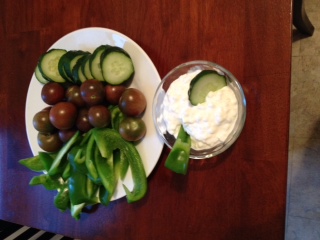 Newly picked veggies—Perfect for slicing and dipping into plain yogurt or cottage cheese for a protein boost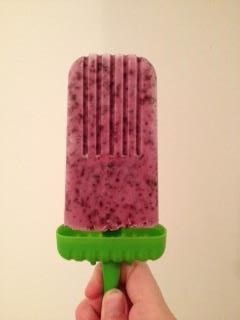 Combine one pint of blueberries or strawberries with one cup of vanilla yogurt in a food processor or blender, pour into popsicle molds and freeze. Easy, delicious, and healthy!
Do you have any favorite ways to enjoy your produce with dairy this summer?