Treat Mom to a wonderful breakfast, with a great recipe from our friends at Hood.
Christopher Coombs, the official Hood Cream Chef, has created a Brioche French Toast recipe sure to make your mom's day extra special. Try it out on mom this weekend and find other family favorite recipes from Hood at http://www.hood.com/recipes/.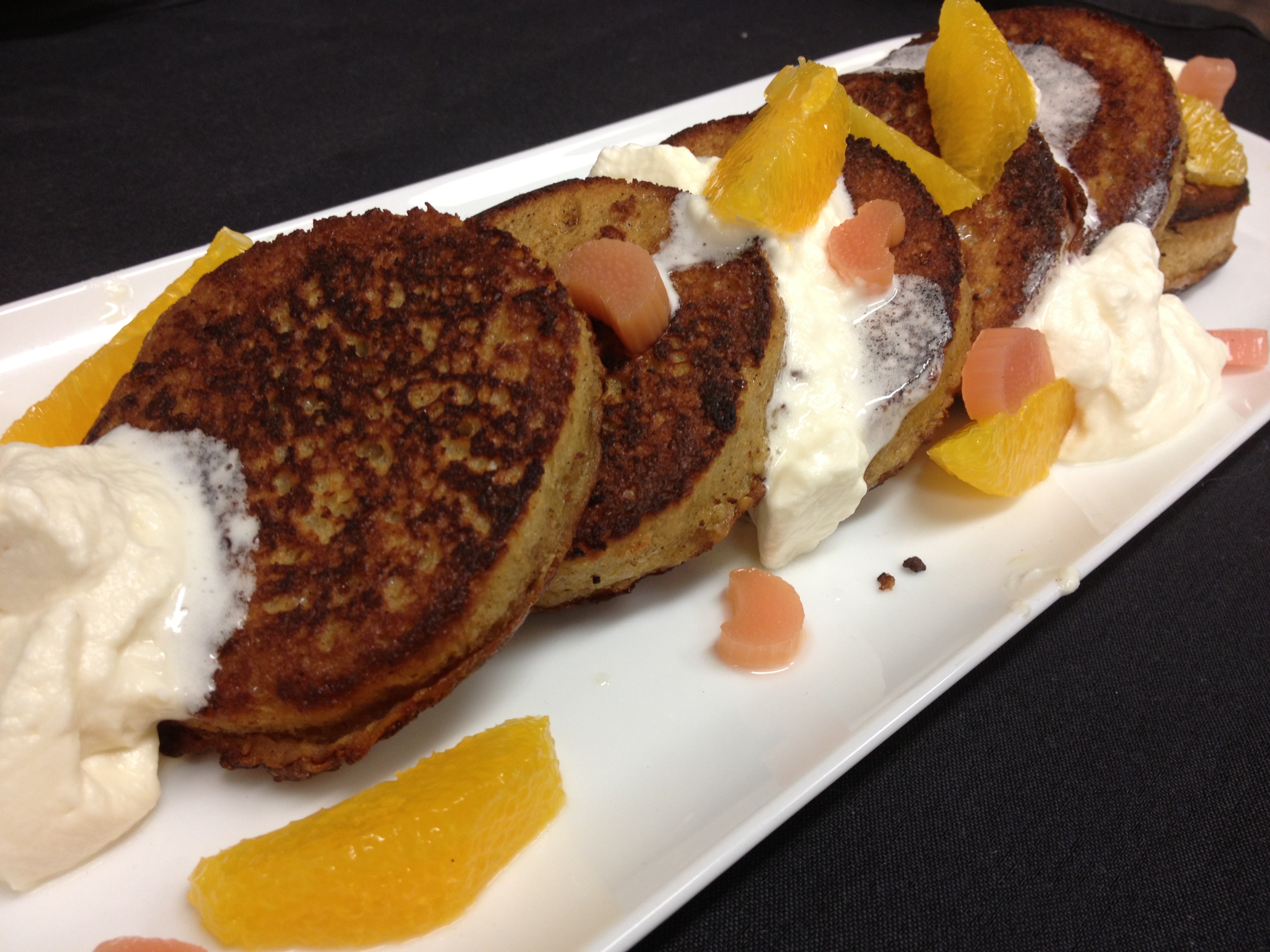 Hood Cream Brioche French Toast
By Chef Chris Coombs
Makes 4
BREAD MIXTURE
½ cup Hood® Heavy Cream
1 ea. vanilla bean, scraped or 1 teaspoon vanilla extract
3 Tablespoons honey
1 teaspoon ground cinnamon
¼ teaspoon ground nutmeg
6 eggs
8 rounds brioche
2 Tablespoons butter
WHIPPED CREAM TOPPING½ cup Hood® Whipping Cream
½ teaspoon vanilla extract
1 Tablespoons sugar
Pinch of salt

Seasonal fruit
Place the first 5 ingredients in a small pot and heat over low heat until bubbles just begin to form around the edge of the pan. Turn off and let steep 5-10 min.
Crack eggs into a medium mixing bowl and whisk gently to break apart. Stir in cream mixture and whisk until combined. Pour into a shallow baking dish.
Soak brioche rounds in cream mixture for 45 seconds on each side, then cook on medium heat in a nonstick pan with 1 tablespoon butter per pan until golden brown on both sides and cooked through.
Whisk together whipping cream, vanilla extract, sugar, and salt in small mixing bowl until soft peaks form. Serve over warm French toast with seasonal fruit.
Join us as we raise a glass of milk in celebration of moms everywhere. Happy Mother's Day!