Newport, Rhode Island will host the 32nd Annual Great Chowder Cook-Off this Saturday, June 1st from noon to 6:00 PM. It is the original and longest running chowder championship and brings competitors and chowder fans from across the country. Chefs will compete in three categories: clam, seafood, and creative.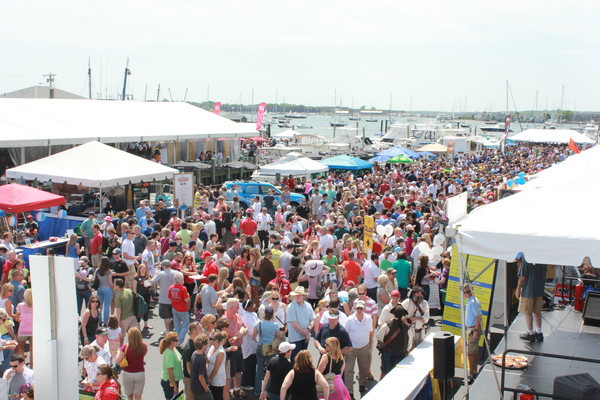 Great Chowder Cook-Off Photo Credit: Newport Patch
Chowder is one of the most delicious ways to enjoy dairy. It is a soup thickened with milk or cream and is often served with crackers. It will be exciting to see how the chefs participating in this year's Great Chowder Cook-Off take the core idea of chowder and turn it into exciting new versions. Winning chefs in prior years included signature ingredients like salt pork, bay leaf, French sweet wine, and even Brie. What will they think of next?
If you are heading to the Great Chowder Cook-Off this Saturday, please be sure to visit the Must Be The Milk booth. We will be offering activities for the kids and tasty cookies and milk to complement your delicious chowder. Keep an eye out for our special guest, the Guida's Supercow, who will also be making an appearance. What has our taste buds excited for Saturday? Must Be The Milk!