The cheese board is a host's best entertaining secret. They're easy to prep but have the potential to really "wow" your guests. Here are a few tips on how to build your best cheese board:
Focus on a variety of flavors, textures, colors and shapes.
Serve 2 to 4 ounces of cheese per guest.
Include both savory and sweet accompaniments.
Remember that we eat with our eyes first, so choose beautiful colors and set the cheese board up on a natural material like stone or wood.
Incorporate cheese signs. It lets guests know what they're eating while helping less adventurous palettes navigate their options with ease.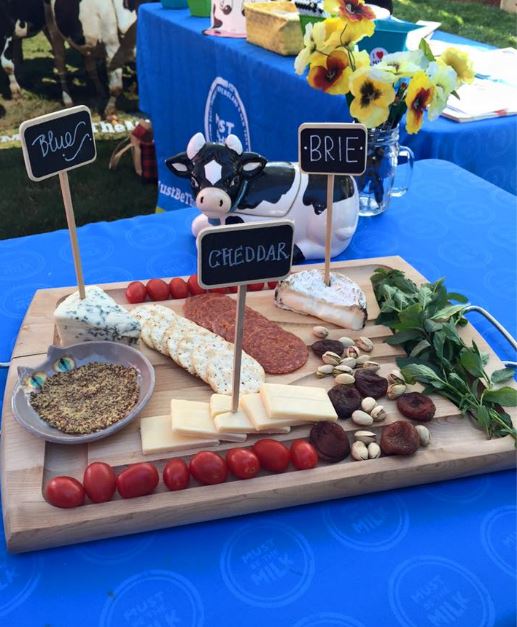 Check out our segment on Fox 25 Boston on how to build a dessert cheese board and an appetizer cheese board using different cheeses from all over our region. You may be surprised to find out that New England dairy farmers produce a variety of different cheeses – not just Cheddar!
Here is your grocery shopping list for bringing these two cheese boards to your next summer fiesta!
Blue cheese
Cheddar cheese
Monterey Jack
Brie
Smoked Gouda
Harbison (or another strong flavored cheese of your choice)
Dates
Hazelnuts
Apples
Dark Chocolate
Raspberries
Crackers
Mustard
Pepperoni
Pistachios
Dried apricots
Cherry tomatoes