This June, we have partnered with Stop & Shop, Price Chopper, Feeding America and our local dairy farmers to promote The Great American Milk Drive.
Food insecurity continues to be an issue here in the U.S. and in many other places across the world. The Great American Milk Drive aims to bring awareness to one of the largest gaps food banks and their clients face; milk.

On average, a food bank is able to provide their clients with one gallon of milk per person per year. But guess what? In order to ensure one receives all the necessary nutrients they need, they would have to receive at least 68 gallons of milk a year. Milk is a nutrient powerhouse – every 8oz. glass of milk contains 9 essential nutrients.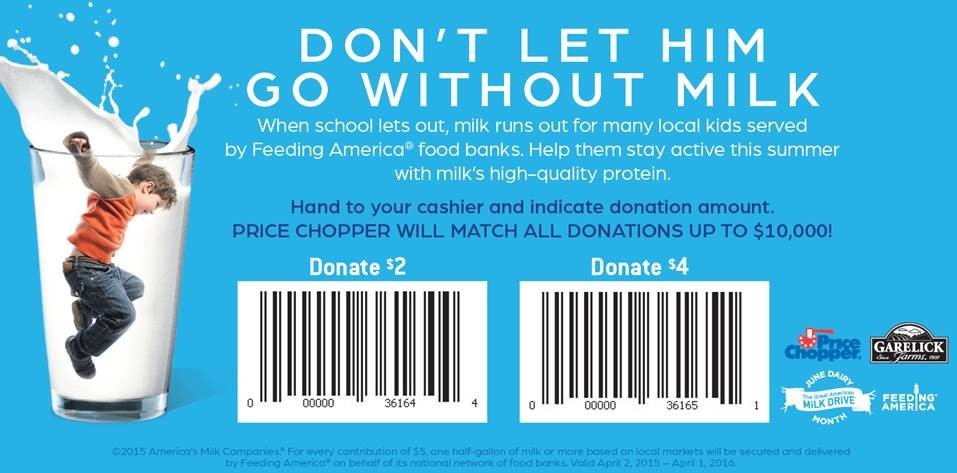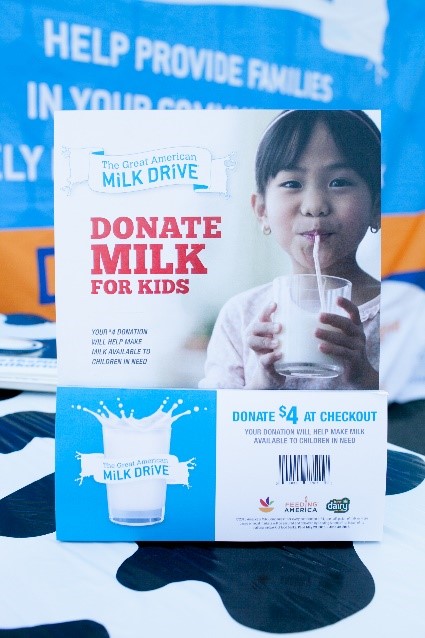 Help us and those in your community get the nutritious milk they need by supporting the milk drive this June at Stop & Shop and Price Chopper and/or visit http://www.milklife.com/give to give online throughout the year.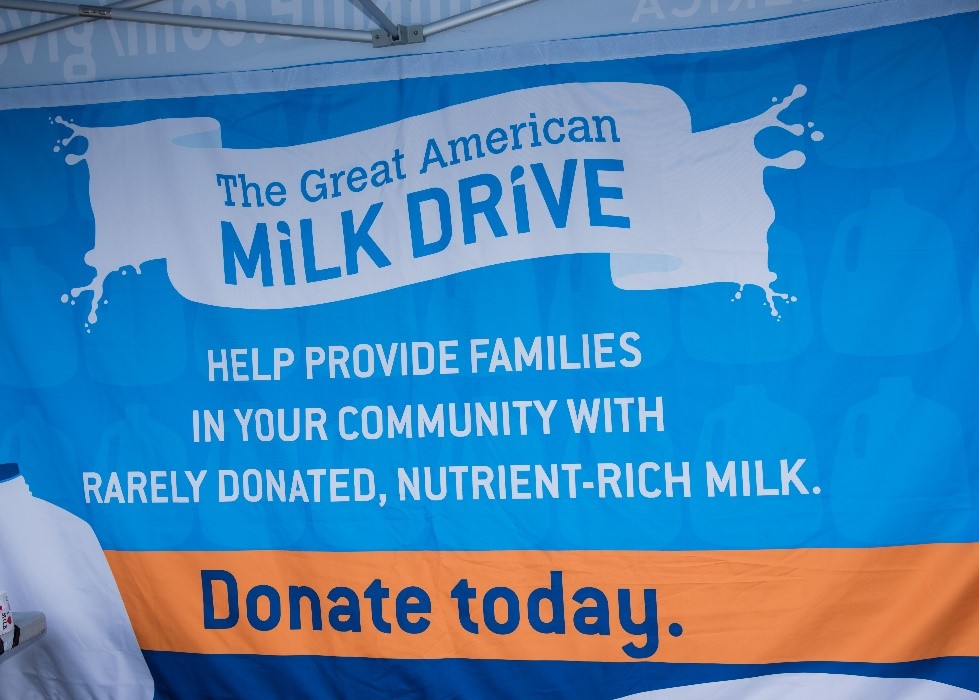 Let's bridge the milk gap together!