Like many of you, we try to make the trip to Springfield, MA, each fall to enjoy the sights and sounds of the fifth largest fair in North America: The Eastern States Exposition, aka, "The Big E."
(One memorable year, we showed up with our director cow, Cecile B. DeMilk, and had folks make their own moo-vies – check out our recap.)
There are always plenty of exhibits, vendors, shows and entertainment on its sprawling 175 acres and in its 40 buildings. We're particularly interested in the dairy-related exhibits (no surprise there!), but we admit to being fond of the endless variety of food and fun.
This year, The Big E will be held Sept. 12-28, and we're already making travel plans, but since The Big E grounds play host to more than 120 annual events, you can stop by the fairgrounds in any season and find plenty going on.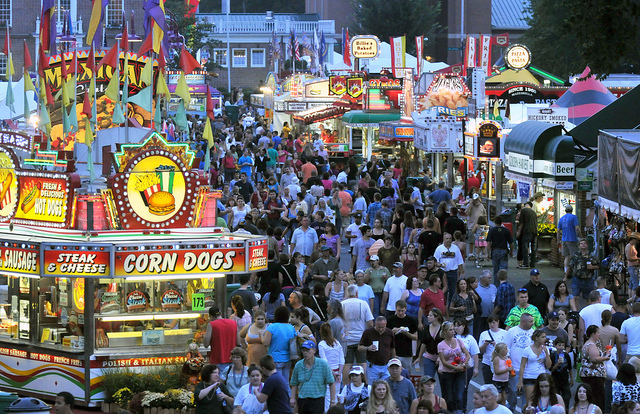 "As soon as the fair ends, we start preparing for the next year's fair," says Noreen Tassinari, The Big E's director of marketing, but she adds that the fair planning coincides with the almost continuous events.
Those events include a home show, camping and outdoor show, sportsmen's show, a bridal fair, auto shows, 17 horse shows, and 18 dog shows. There's EASTEC, a machine technology trade show; Equine Affaire, an enormous horse industry extravaganza each November; and the Taste of Table and Vine, a wine-tasting and road race benefit.
Agriculture events include livestock shows and sales, the Fiber Festival of New England, and the Hampden County 4-H Fair. This year, The Big E hosts the World Percheron Congress eight days after The Big E Fair, and Storrowton Village Museum presents ongoing school programs, summer and vacation programs, tours for groups and individuals, and special events such as Maple Harvest Day in March and Yuletide at Storrowton, a beautiful holiday festival in December.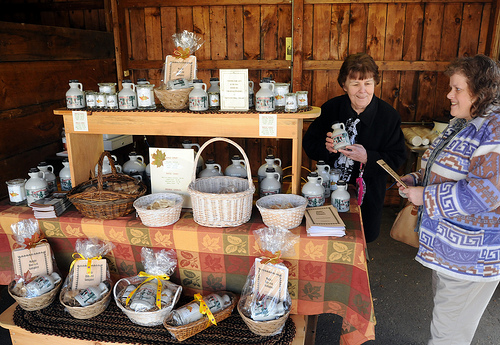 In the mood for a bite? The Storrowton Tavern, a landmark area restaurant, is open year-round as well.
The Big E staff does get some time off, but they're likely headed to trade shows and conferences to get ideas for the fair, discover new entertainment talent for The Big E stage, and network with other fair professionals, says Tassinari.
The Big E marks its 100th birthday in 2016, and yes, the plans and preparations are already underway, she adds.
In the meantime, make your own plans and check out The Big E this fall. You may want to visit the New England Center to enjoy The Big E Cream Puff, the Fair's signature dessert that debuted in 2002, or The Big Eclair, which made its debut in 2004. What about a history lesson as you stroll through the authentic and historic 19th century buildings of Storrowton Village? Or visit the Mallary Complex for an array of agricultural educational demonstrations. And what would a fair be without food, carnival rides, gift shops, and games? They're all here, too.
More than 1.4 million visitors attended the fair in 2013, and organizers hope this year will top that number. The two-week event contributes $225 million to the local economy, and when you add the visitors and accompanying revenue from the other events year-round, yes, you could say The Big E is a very big deal indeed.
Learn more at www.thebige.com