Ben and Jerry's annual ice cream giveaway wouldn't be possible without "Caring Dairy" farmers
We wait for it, anticipate it, stay up late thinking about it.
It's Ben & Jerry's annual Global Free Cone Day, set for Tuesday, April 9, from noon to 8 pm.  Each spring, the iconic ice cream brand thanks customers for their support with FREE ice cream cones at Ben and Jerry's scoop shops.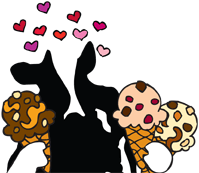 Making it all possible, of course, are dairy farmers, and specifically, members of St. Albans (VT) Cooperative Creamery, our proud Must Be the Milk partners.
The largest dairy cooperative in Vermont, St. Albans processes and markets over three million pounds of milk each day from approximately 463 member farms. It also works with Ben and Jerry's on an initiative called "Caring Dairy."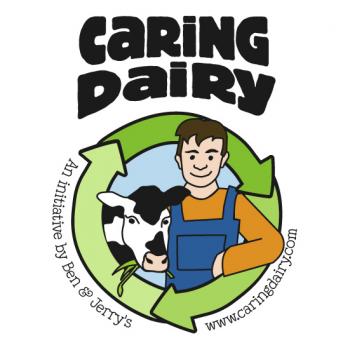 The Caring Dairy program helps farmers around the world contribute to ice cream with consciousness through sustainable practices, offering St. Albans dairy farmers and others a way to measure and improve 11 sustainability indicators on their farms.
Those indicators include:
Soil Fertility & Health
Soil Loss
Nutrients
Pest Management
Biodiversity
Farm Economics
Energy
Water
Human Capital
Local Economy
Animal Welfare
The program helps each dairy farmer develop a unique action plan to improve his or her practices. In exchange for participating, Caring Dairy farmers get a little extra for their product.
The team of global farmers and experts bringing Caring Dairy to life include not only Ben & Jerry's and St. Albans Co-op, but also CONO Cheesemakers, a group of Dutch dairy farmers; Wageningen University, a school in the Netherlands focused on healthy food and living, the Dutch Society for Nature & Environment, and Solidaridad, an international organization dedicated to responsible food production.
So, here's to FREE ice cream (mark your calendars!) and a two-scoop salute to Ben & Jerry's and St. Alban's Cooperative, for their work in helping the planet.