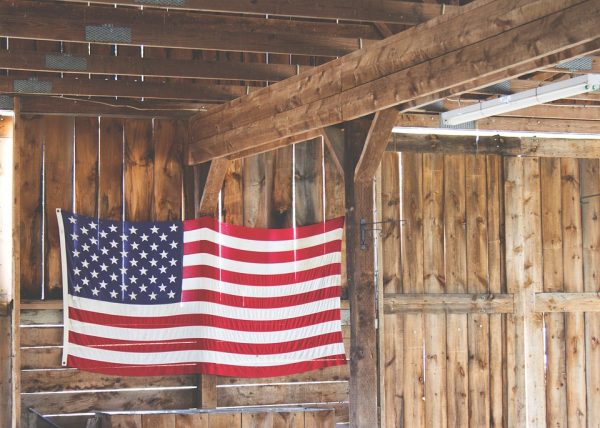 Memorial Day is right around the corner…The weather is a little warmer and many of you may be breaking out the grill, hitting the beach and spending time with friends and family.
It's a time to celebrate but also a time to remember the brave men and women who have made the ultimate sacrifice who helped guarantee our precious liberties and freedom.
Here's our top 10 reasons why we love MD weekend:
Reason #10 — We love a parade!
It's hard NOT to find at least one parade within driving (or walking!) distance on Memorial Day Weekend. No matter who you are or where you come from, it's almost impossible not to get caught up in the excitement of a marching band or parade floats going by. Whether it's tiny or a mile-long, what's not to like about a parade?
Reason #9 — It's a federal holiday!
That means a day off, and we haven't had one in a while. It's a very long stretch between MLK Day in January and Memorial Day in May. (We know Presidents' Day is a federal holiday, but it doesn't earn you a day off, does it?)  Memorial Day is the real deal, as far as we're concerned!
Reason #8 — It's the unofficial start of summer.
That's very good news in deed, no matter how mild our winter.  Bonus points: kids are still in school, so you can hit the beach or the park without the crowds at least until mid-June.
Reason #7 — We can finally plant something.
Here in New England, anyone who has a backyard garden or even flowers on their outside deck knows that the danger of frost ends around Memorial Day. Start planning your planting now!
Reason #6 – Let's get grillin'!
For many of us, Memorial Day weekend marks the first barbecue of the season. Who cares if our chicken is always black with soot and our hamburgers look like hockey pucks? We're cooking with fire, baby!
Reason #5 – Mother Nature is putting on a great show.
There's nothing more wonderful than the colors, sounds and smells of spring. Trees are coming alive with blossoms and buds, birds are singing, bees start buzzing, and if you live in the country, the sound of spring peepers on a warm spring night is the perfect lullaby.
Reason #4 – Color me springtime!
Time to retire all those blacks, greys and browns. Memorial Day is a great time to kick up that wardrobe with greens, yellows, pinks, and purples. Added bonus: you can go outside without bundling up first. Yippee!
Reason #3 – The great outdoors are greater than ever.
After a winter of hunkering down and staying indoors, Memorial Day is a great time to get out and enjoy the great outdoors. The good news? Those great outdoors are greater than ever this time of year, since those nasty mosquitoes, heat waves, and summer traffic jams are still a LONG way off.
Reason #2 – Our New England dairy cows are loving the weather.
By Memorial Day, dairy farm pastures across New England are getting greener by the day. And think milking herds don't notice? Dairy cows love late spring weather. It means tender, tasty grass, sunny days and warm weather. And happy cows produce more milk, right?
Reason #1 – We salute our armed forces.
What's the number one reason? It's a time to remember the men and women of our armed forces who made the ultimate sacrifice to keep us safe and protect our freedom.
Memorial Day is the day set aside for remembering those who have fallen in the service of their country. First known as Decoration Day, it originated after the Civil War to remember the fallen Union and Confederate soldiers. While many see it as the unofficial start of summer, a day-off from work, barbecues and parades, it's important to take a moment to remember those who made the ultimate sacrifice for their country — who helped guarantee our precious rights and liberties.