Happy New Year! Hope your 2016 is off to a wonderful start. Now that the New Year is here, time is up, and I have to put my excuses for overly indulgent holiday eating aside. Excuses like "one last party" and "It's the holidays, I'm treating myself" just don't cut it in January. January means it is back to reality. Yikes!
Fortunately, a New Year offers an exciting fresh start and a challenge to get healthier and cultivate good habits. If you are trying to improve your eating habits this year, you are certainly not alone. The air is practically buzzing with tips about healthy eating and how to stay on track. We have compiled a few of our favorites along with some easy recipes in this guide.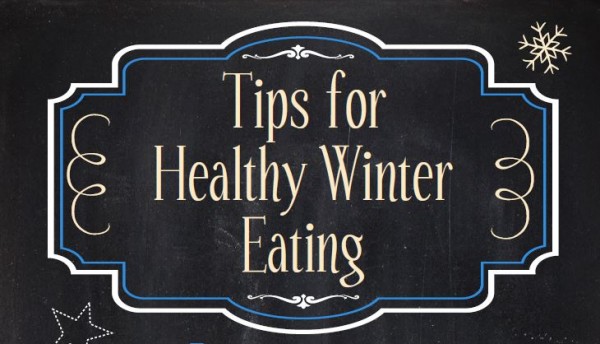 Check out our Tips for Healthy Winter Eating guide
For those looking to ease into healthy eating habits in the New Year, here's is a great recipe from our friend Katie Webster. This pairs healthy produce and low fat dairy with lots of flavor, texture, and even few decadent ingredients. Recipes like this make eating healthy easy and delicious, certainly a help in staying on track with eating goals.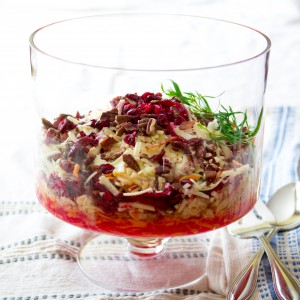 Photo and Recipe courtesy of Katie Webster, HealthySeasonalRecipes.com
Ingredients:
4 carrots, peeled and shredded (2 ½ cups)
2 large apples, peeled and shredded (2 ½ cups)
2 medium-large beets, peeled and shredded (2 ½ cups)
2 tablespoons orange juice
2 tablespoons cider vinegar, divided
2 teaspoons honey
2 teaspoons minced shallot
1 teaspoon Dijon mustard
¾ teaspoon salt, divided
¼ teaspoon freshly ground pepper
1 tablespoon extra-virgin olive oil
¼ cup low-fat plain Greek yogurt
2 tablespoons mayonnaise
1 teaspoons chopped fresh tarragon
4 strips bacon, cooked and crumbled, optional
1 cup shredded sharp cheddar cheese
½ cup toasted chopped pecans
¼ cup sweetened dried cranberries
Instructions
Place carrots, apples and beets in individual medium bowls. Whisk orange juice, 1 tablespoon vinegar, honey, shallot, mustard, ½ teaspoon salt and pepper in a small dish. Add oil and whisk to combine. Drizzle vinaigrette over the carrots, apple and beet, dividing evenly among the bowls. Toss each to coat.
Whisk yogurt, mayonnaise, tarragon, the remaining tablespoon vinegar and the remaining ¼ teaspoon salt in a small bowl.
Assemble salad in a large glass bowl or in individual glass bowls or jars. Layer half of the carrot, apple and beet into the bowl(s) or jars. Top with half of the creamy dressing. Layer on half of the bacon (if using) cheddar, pecans, and cranberries. Repeat with a second layer of each. Chill until ready to serve, up to 8 hours.
What's your secret to staying healthy in the New Year? Hope your 2016 is a happy and healthy one!