Enjoy Star Wars Day the Right Way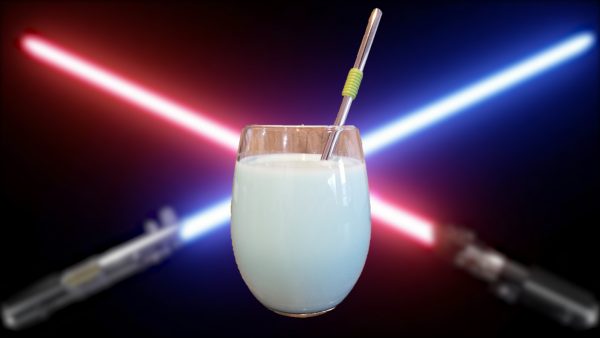 This weekend is no ordinary one my friends – for the fellow Star Wars fans like myself, we're excited to celebrate May 4th, as in May the Fourth be with you! (Insert Darth Vader breathing noise)
Fans across the globe will be rewatching the old movies, and eagerly awaiting the final installment in the Skywalker saga – they might even be booking their flights and reserving their tickets to Disney's newest Theme Park – Star Wars: Galaxy's Edge.  New rides, new characters and plenty of other-wordly blue milk to keep you hydrated during your adventure.
But don't worry!  We've got a great way to get you excited for the Star Wars packed year ahead – without having to wait in those long lines.
So kick back, relax and enjoy your movie marathon with your own Star Wars Galaxy Blue Milk, compliments of StarWars.com!
Trust us, you don't have to use the force to handle making this delicious dairy treat.
Here's what you'll need:
1 & 1/2 cups milk
1 tablespoon sugar
1/2 teaspoon vanilla
blue food gel dye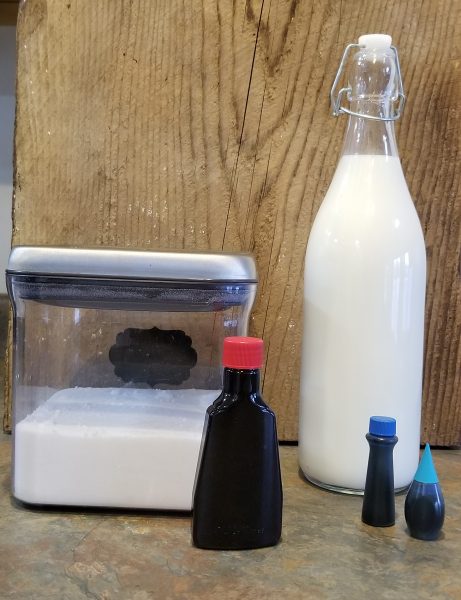 With your ingredients in hand all you have to do is stir together the milk, sugar and vanilla.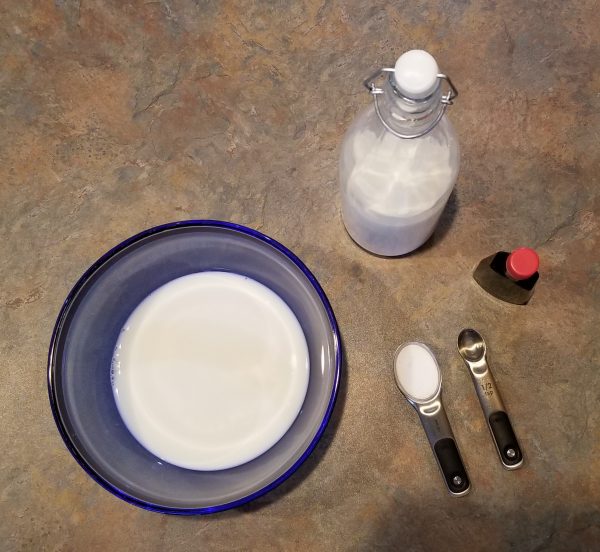 When the sugar is fully dissolved, add drops of food dye to your desired color and stir until completely blended!
Keep refrigerated until you're ready to serve.
Now, you're ready to defend the galaxy from the evil Sith!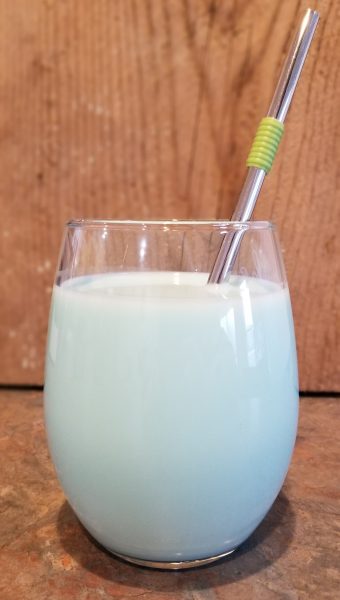 Extra Tips:
Switch up the colors to match your favorite Star Wars characters!  Green for Yoda, red for Darth Maul – you get the idea!
Use your blue milk as the base for other delicious dairy beverages

Add frozen bananas, blueberry, and Greek yogurt to your blue milk – blend it up for a space smoothie
Blend up your blue milk with your favorite ice cream to make a milkshake dessert
Or add blue milk to your morning coffee for a warm pick-me-up