Most of us aren't awake when farmers have their breakfast – usually before dawn! But, this summer you'll have the chance to share your morning coffee with two Vermont farm families who are hosting a pancake breakfast for free on their farms.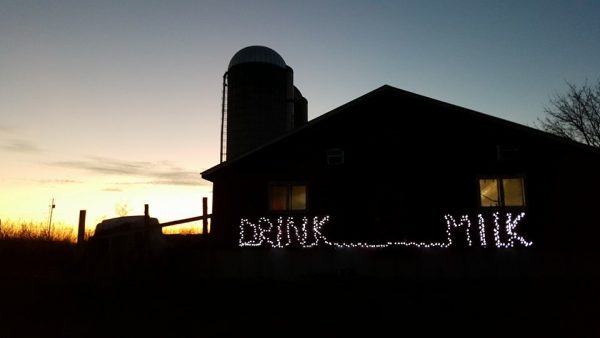 The first Vermont Breakfast on the Farm will be at Nea-Tocht Farm in Ferrisburgh on Saturday, June 25. The second will be hosted by the Rowell Family of Green Mountain Dairy Farm in Sheldon on Saturday, August 27th.  Breakfast will be served on the hour from 8:30 a.m. through 11:30 a.m. and is free, but you'll need to reserve a ticket at www.VermontBreakastOnTheFarm.com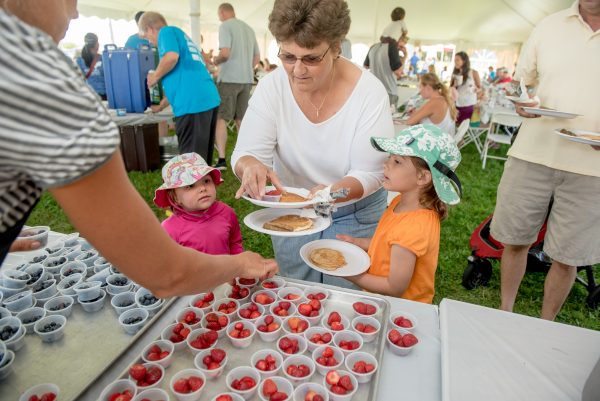 In addition to the pancakes, Vermont maple syrup, local fruit, sausage, and of course, milk, you'll also get a tour of the farm! The tour includes 9 educational stations covering wind power, new technology on farms, what cows eat, how they are housed and more. There are tons of kids activities – like a scavenger hunt, smoothie blending bicycle and a simulator to learn how to milk a cow!
Here's a few of the things you'll learn when you go to Breakfast on the Farm:
Baby cows are fast learners! Last year at Breakfast on the Farm, a baby calf was born as visitors were touring the farm. Calves are born on many farms nearly every day. Most people are surprised to know that a calf can stand up, walk and nurse from Mom within 1 hour of being born!
Farmers really love their animals. The percentage of people who visited the farm for the first time and agreed or strongly agreed that farmers treat animals humanely increased from 61% to 91% after touring the farm. You'll see for yourself how farmers treat their cows like family.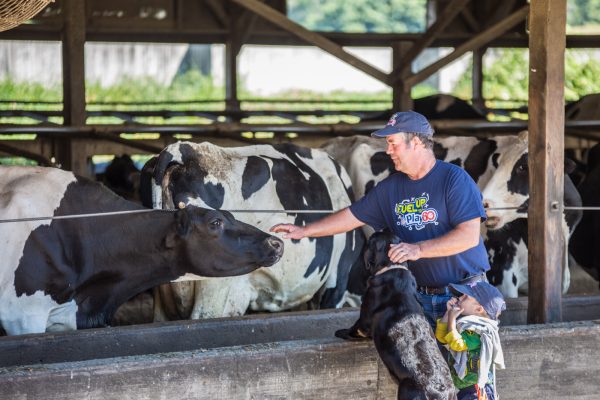 You will get to know the cows (and people) behind your ice cream. The next time you go for a yogurt or a pint of ice cream, you might take a second to thank the cows and remember the farm families who worked hard to make the milk for our cookies and the cream for our ice cream.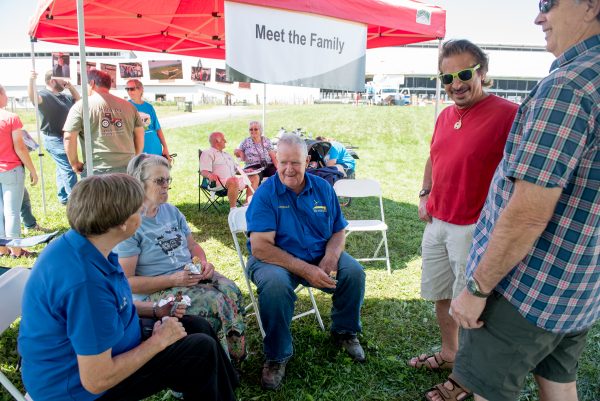 To reserve your free ticket for Vermont Breakfast on the Farm visit: www.VermontBreakastOnTheFarm.com