Let me start by saying, I am not Irish and certainly do not have the luck of the Irish. But I love Irish heritage, culture and history and St. Patrick's Day offers us non-Irishmen a glimpse into all this!
Sunday nights are when my family sits down for a "fancy" dinner.  We make sure we use the dining room and break out the china.  Each week one of the four of us selects what is prepared for our entrée and dessert.  I decided that our Sunday dinner would be a traditional Irish meal. The menu consisted of Irish Soda Bread, Potato and Leek Soup, Cottage Pie, and a fun rainbow fruit cup with a cloud of homemade whipped cream! (I should note I had a sick little girl and her dinner was lime sherbet).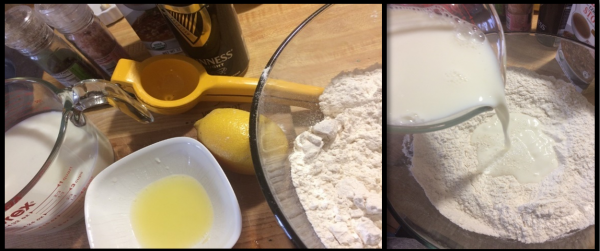 Irish Soda Bread Fact: traditional Irish Soda Bread contains FOUR ingredients, flour, baking soda, salt, and buttermilk. If you don't have buttermilk, a simple solution is to add lemon juice to your milk to sour the milk, providing the same effect as butter milk.
History: this bread became a staple in the Irish diet because of ingredient availability, potato famine and poverty; this was the least expensive bread.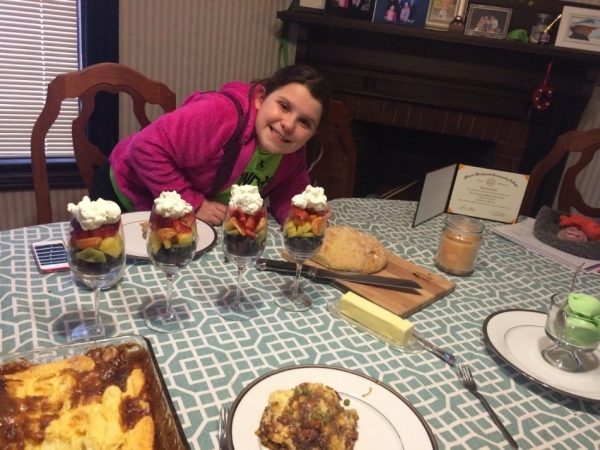 Miss Charlotte excited and ready to dive in! Seriously, how fun are those rainbow fruit cups!?  I had to display them as our centerpiece for our festive St. Patrick's Day dinner!
Everything that I prepared had a dairy component, which got me thinking about dairy cows in Ireland.  A quick search provided some interesting information.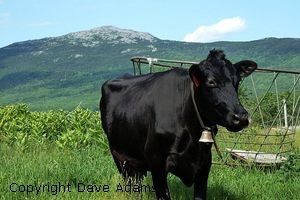 Did you know that Kerry Cattle are considered a rare breed of dairy cows? They are native to Ireland and one of the oldest breeds in all of Europe. Most likely, the Kerry cow is a descendant to the Celtic Shorthorn which was brought to Ireland around 2000 BC.  You may be able to find a few Kerry cows in the United States, but  they are very rare. Records have found to show Celtic society using milk to make products and preserving these items underground. This may be one of the first civilizations to have a milk based diet. Very cool!
It is my hope for all our MBTM readers that this St. Patrick's Day a leprechaun finds his way to your doorstep with that infamous pot of gold! May your pockets be heavy and your heart be light, May good luck pursue you each morning and night.