Are you a victim of spring fever? Bursting with energy, wearing flip flops, and eating ice cream cones while breaking out the grill? Or maybe you are in a bit of a spring slump. Shuttling kids around during school vacation, feeling anxious about the upcoming aggressive softball game schedule, and procrastinating on your spring cleaning got you down?
Earth Day may officially be over, but there are still a few days left to celebrate Earth Month this week. Here are a few tips for both spring fever sufferers and spring "slump-ers."
Spring Fever Sufferers:
Get outside! Check your local listings for a neighborhood clean-up event and bring your whole family along to make a difference in your community.
Visit a local dairy farm. Dairy farmers are the ultimate environmentalists, caring for their land and animals while minimizing their environmental impact and maximizing their use and reuse of natural materials. Talk with a local dairy farmer about how they care for natural resources and get ready to be inspired.
Tackle that spring cleaning. Here are a few Earth-friendly cleaning tips from Third Sector New England.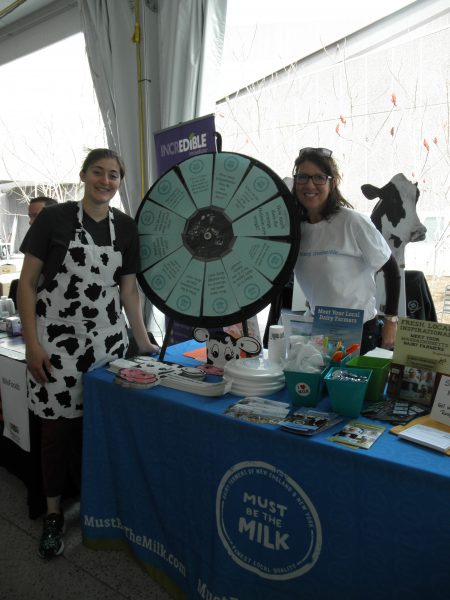 We greeted plenty of spring fever sufferers and sustainability advocates onsite at the Foodbetter Harvard event on Earth Day!
Spring "Slump-ers"
Watch a video. If you missed the Foodbetter Harvard event, you can still check out some of the content via video here. Or learn more about how dairy farmers care for the Earth here
Eat local the easy way: enjoy a glass of milk: Since milk is a local food, taking just 48 hours to arrive from the farm to the grocery store, you can feel confident that your glass of milk is an Earth-friendly choice (and you probably already have it in your fridge).
Start spring cleaning your kitchen. Check out these tips for reducing food waste.
There's still time to make Earth Month matter!