Are you in the 'moooo'd for love this month!? Okay…we know Valentine's Day isn't for everyone but at Must Be The Milk, we can all agree that dairy is nutritious, wholesome, and delicious! So what's not to love? This February, show us how you #LoveDairy on social media! Share your favorite farmers, cows, dairy recipes, or memories—whatever #LoveDairy means to you.
To show our love for you, we will randomly select a few people who participate to receive a Dairy Good Cookbook who use the hashtag #LoveDairy and tag us either on Facebook, Twitter @MustBeTheMilk or on Instagram @NewEnglandDairy. Remember to tag us to be eligible to win the Dairy Good Cookbook!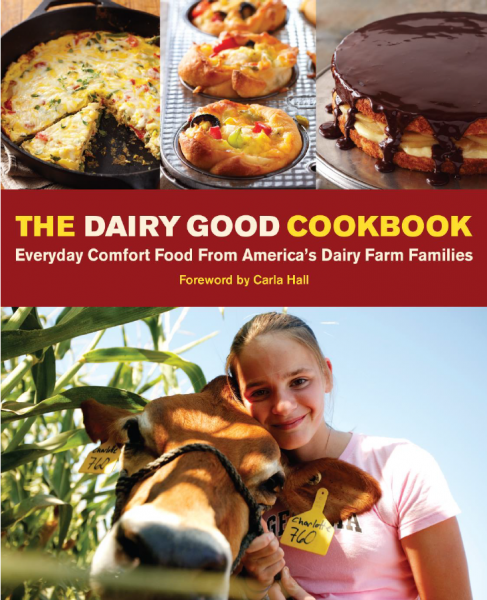 The Dairy Good Cookbook is a celebration of the world of the 47,000 dairy farm families and their contributions to American life. The 115 recipes showcase the taste of dairy in many forms, from cheese to yogurt, milk, and butter. The book gives a unique perspective through recipes and photographs of a day in the life of dairy farms, cows, and the farmers who bring us our dairy.