You see a lot of young, smiling faces this time of year. School is out for the summer! For many kids, that means long, lazy stretches of time at the pool, the park, or the beach. However, for many kids in need, over 22 million nationwide, summer can be a very hungry time of year. When schools close, kids lose access to school breakfast and lunch programs that serve free, nutritious meals throughout the school year. As a result, too many kids lose access to milk, keeping them from the high-quality protein and other essential nutrients that help them stay active.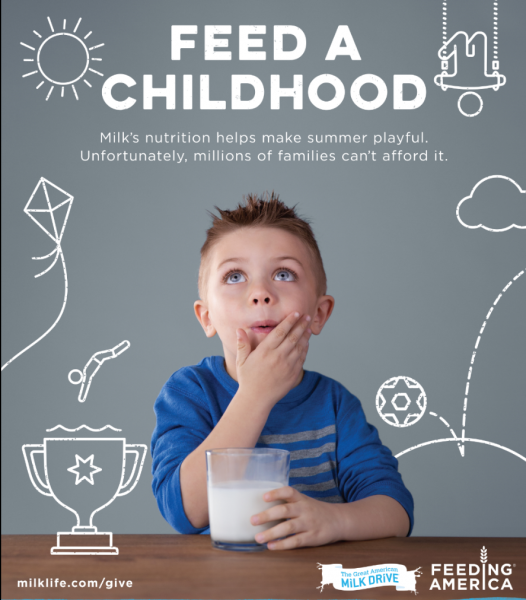 Solving summer hunger can seem like an overwhelming problem with no end in sight. However, step-by-step, it's possible to make a big difference. This month, you can make a small donation at checkout at Adams Hometown Markets or Price Chopper to The Great American Milk Drive. Your donation brings fresh, wholesome milk to a family in need served by your local Feeding America food bank. Check out this video for more information about how The Great American Milk Drive works.
Start your summer off right by participating in The Great American Milk Drive at Adams Hometown Markets and Price Chopper until June 30th. Or give online anytime at www.milklife.com/give. Raise your glass of milk to a healthy, happy, hunger free summer!