There's a saying, "Do what you love and you'll never work a day in your life."  It rings true for Gary Wheelock, the recently retired CEO of New England Dairy & Food Council and New England Dairy Promotion Board.  We asked Gary what made his 27 years of service so special and why he believes so strongly in dairy farming.
What did your career path look like?
During the 70s and 80s, I worked in radio and television in New Hampshire and Vermont. It was a lot of fun, I met a lot of interesting celebrities, including Presidents and famous musicians. For instance, I interviewed George H.W. Bush one-on-one when he was Vice President. He was very personable, and yet he wasn't afraid to tackle issues head-on that might not have resonated well with Vermonters 30 years ago.
When I made the decision to leave broadcasting in 1989, a friend told me about an open position doing Public Relations and Communications at New England Dairy Promotion Board, working for dairy farmers to help them promote milk and cheese and yogurt and ice cream. Since I love all of those things, it seemed like a no-brainer to apply. I was thrilled to be offered the job not long thereafter. And of course, it meant my wife and I could stay in Vermont, the place we loved.

What made you stay all those years?
Working for dairy farm families proved to be a great fit for me. I liked working with down-to-earth people, who possessed a love of the land, cared for their animals, and produced nutritious and delicious food for thousands, even millions of people right here in New England. The job as CEO was fascinating. There was a lot of travel involved and I worked with some of the most talented people imaginable. Put all those things together, and it's easy to see why I stayed almost 28 years.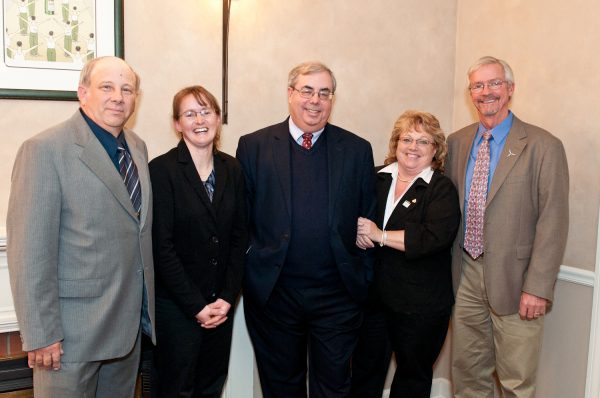 It might sound corny, but this is true: this job helped me reconnect on a very personal level with my family's historic agricultural roots here in Vermont. My family roots in Vermont date back to 1787, when my Great (x3) grandfather, Abijah Wheelock, was one of the founders of the small town of Calais, near Montpelier. My great-grandfather's two brothers fought in the Civil War with the Vermont brigades, and then came back to Calais and Worcester to start their family farms.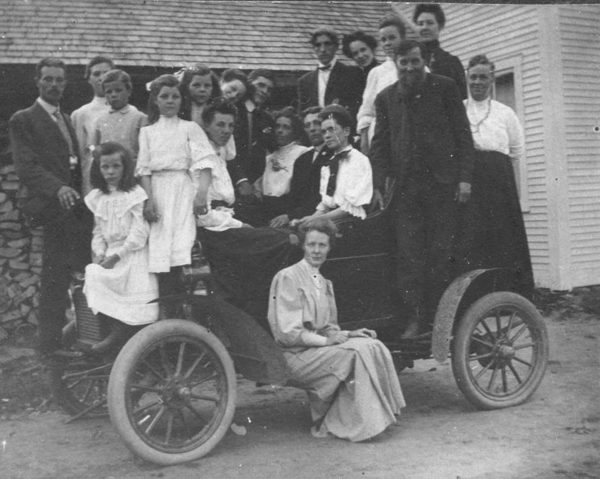 My grandfather's sister Gertrude Wheelock was a famed practitioner in the 1930s and 1940s of the ancient art of spinning yarn on a spinning wheel, and she was written up in a number of articles for that skill. She even learned how to spin a form of yarn from a by-product of milk (casein), the product was called Aralac. It didn't succeed in the marketplace in 1940, but it does demonstrate that even 75+ years ago, Vermonters were trying to find new ways to market their milk!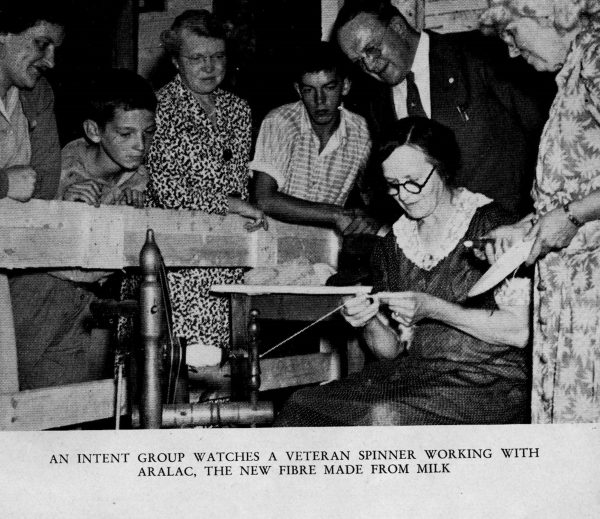 What was the dairy industry like when you started your career compared to now?
Dairy farming has been changing and consolidating constantly, particularly since the 1950s, when expensive bulk tanks were mandated for use on all farms. As the equipment needed to run farms efficiently grew more expensive, the farms often increased the number of cows they owned to justify the costs involved. At the same time, there is still a place for very small farms, selling their products very locally. I'm glad that is the case.
Still, the markets of Boston, Hartford and Providence and other southern New England cities have a huge demand for dairy foods. Dairy farmers like Marie and Eugene Audet of Blue Spruce Farm in Bridport provide tens of thousands of New Englanders each and every day with fresh, wholesome milk. As the son of children of the Depression, I learned at a very young age that hunger was real. My grandparents struggled to feed their families in 1932. And hunger is very real in 2017 in cities like Boston, Hartford, and Providence. Vermont's dairy farmers have much to be proud of, and we as a society should not be so quick to take for granted the availability of plentiful food.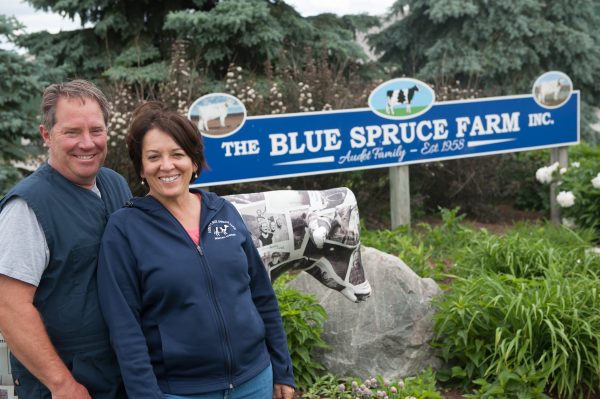 Another way the industry has changed is that Americans have dramatically increased their consumption of cheese and yogurt. We now eat more cheese than the French do! Yogurt sales have gone through the roof in the last 20 years. I'm especially thrilled to see that the science is beginning to show that butter is much healthier than we were told a quarter of a century ago. Let's face it, I like the taste of butter in my meals, and I'm not alone because butter sales have rebounded sharply in the last decade.
Which leaves us with milk. "Sales are declining" is the mantra that news reports have been reporting for half a century. The numbers don't lie. And yet, now that some nutritionists and scientific research have demonstrated there are health benefits from milkfat, a lot of people are starting to come back to fluid milk. They're abandoning skim milk, and sales of whole milk are suddenly a bright spot for dairy farmers. I think that's a trend that is going to continue to grow for some time to come.
Are there any memories you have that show the character of dairy farmers and what made you believe in your career?
I have one memory that will always stay with me about dairy farmers and what special people they are. A decade ago, the Chairman of the Board of our organization was a remarkable man and dairy farmer from Franklin, VT – Tom Magnant. Tom was at the end of his life, cancer was the diagnosis. And another dairy farmer on our board, Ed King, from Schuylerville NY, drove his 1922 Buick convertible 150 miles to the Magnant farm and gave Tom and his wonderful wife, Nancy, a surprise day riding through the glorious rolling green hills of Franklin in that antique car.
It was a gift of compassion to give that family a respite from the tough things that happen when your health is failing. That's the kind of people dairy farmers are. I liked working for people like that.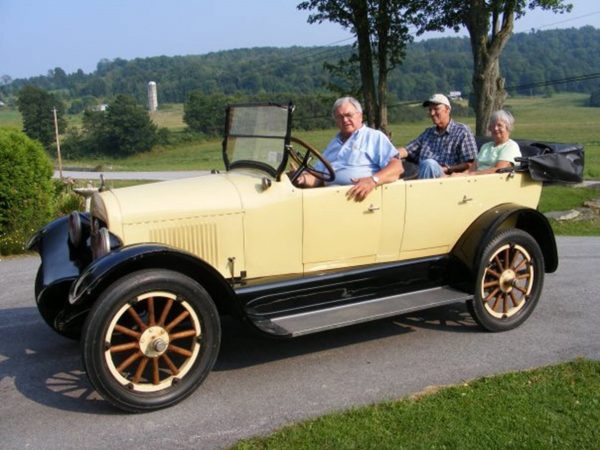 Thank you, Gary, for your selfless work on behalf of dairy farmers! Your many contributions have strengthened dairy farming and our local food supply in New England.