Vermont Breakfast on the Farm is the perfect opportunity to show your appreciation for everything dairy in Vermont!  This summer you've got two chances to experience this continuing tradition. The first is June 17th at Fairmont Farm in East Montpelier, and then on July 22nd at Blue Spruce Farm in Bridport.
Enjoy a delicious, and completely free breakfast, take a self-guided tour around the farm and visit educational stations.  You'll walk away with a new understanding of how dairy farmers produce delicious food, how they care for their animals and protect our land and waterways.
Get your free tickets at the Vermont Breakfast on the Farm website!
Take a look at what you can expect!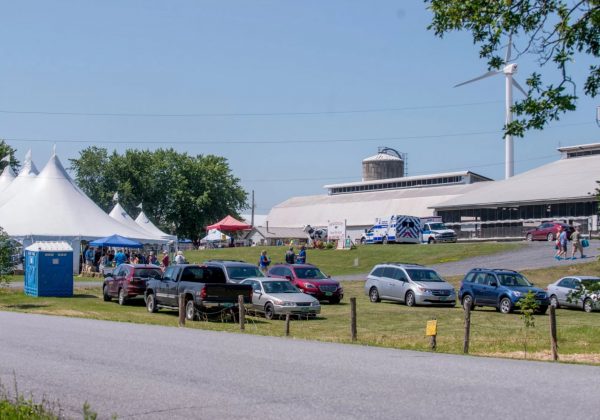 In 2016 Breakfast on the Farm drew a combined 2,000 visitors at two farms in Vermont!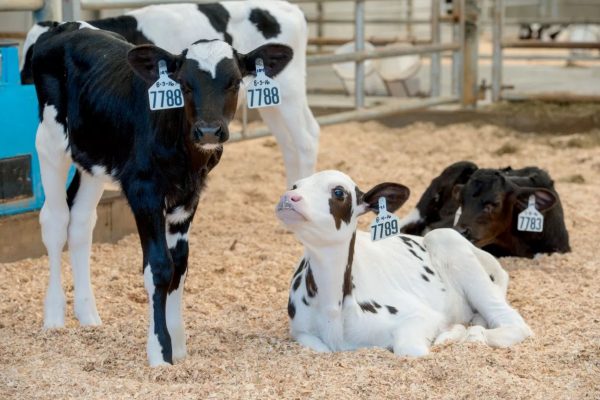 Vermont is home to more than 134,000 dairy cows, which help to produce 300 million gallons of milk sold in the state each year.  You'll be able to see those cows, as well as newborn calves at Fairmont and Blue Spruce Farms!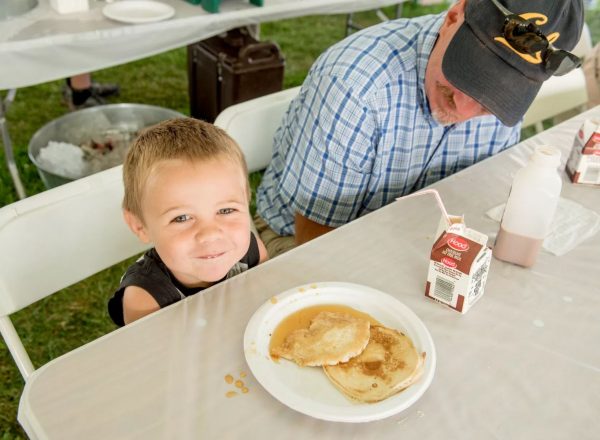 Chocolate milk and pancakes, the perfect way to kick off a day of touring the farm!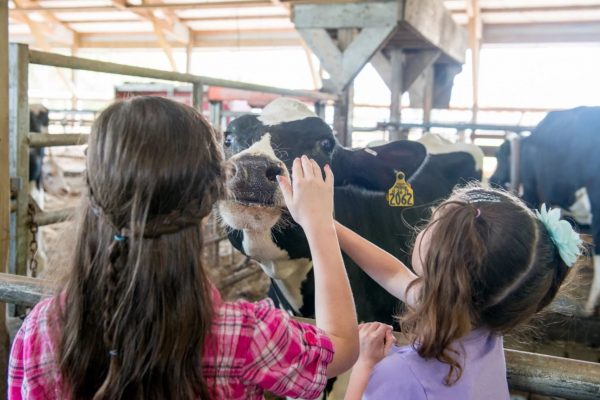 You'll have the chance to get up close and personal with Vermont's dairy cows.  PS – Cows love to give kisses!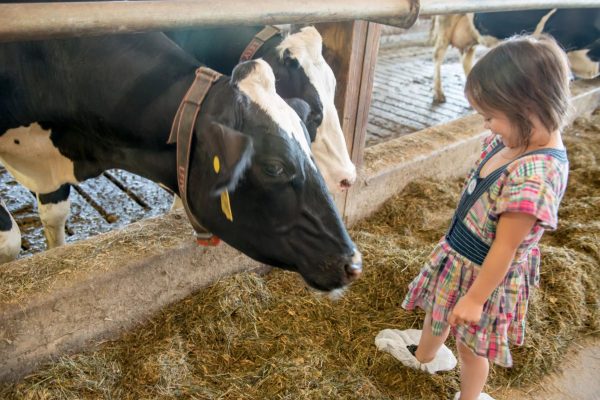 Curious cows and curious kids!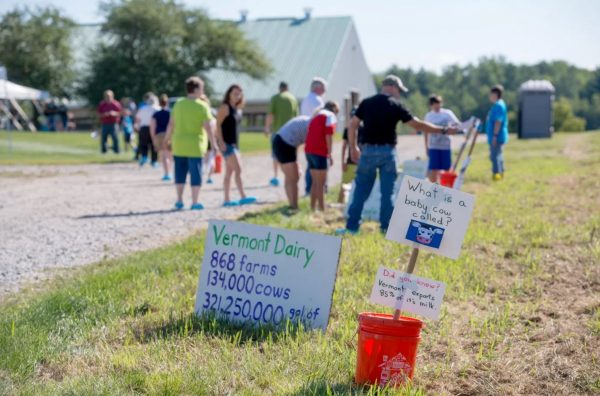 You'll see different educational stations throughout your self-guided tour.  Farm experts will be posted at each stop to explain everything from milk production, to manure digesters which create renewable energy right on the farm.
Make sure to bring the whole family!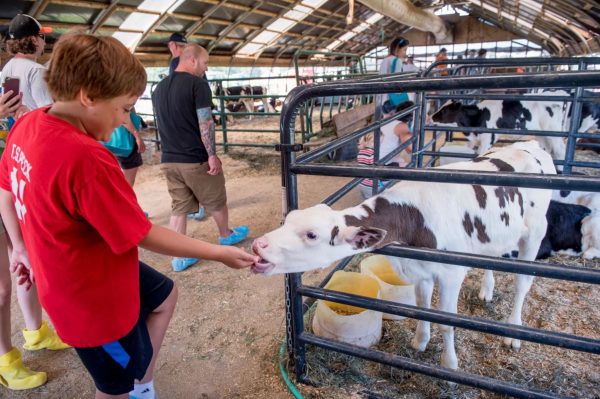 Did you know 63% of milk produced in New England comes from Vermont?!  You'll learn about this and much more at Breakfast on the Farm!  Because…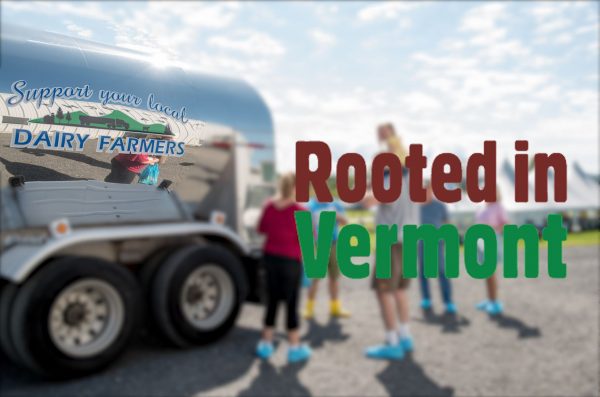 Dairy is Rooted in Vermont
Did you know milk is local and travels to the farm in 48 hours?  Most farms sell their milk to dairy co-ops which means a milk truck comes to pick up their milk every day.  The milk from the farms that are hosting Breakfast on the Farm is made into local Cabot Creamery Cooperative products like cheese, yogurt, and more.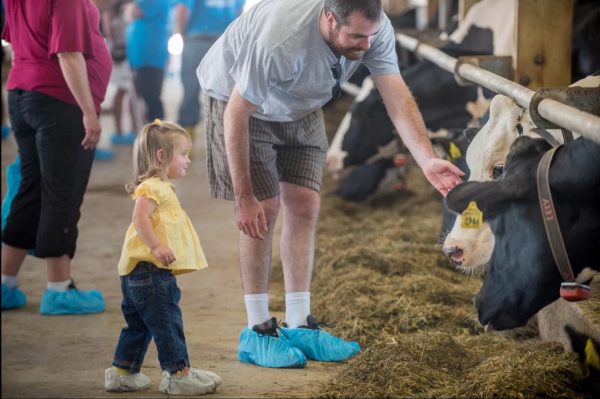 Visitors young and young at heart will learn about dairy barns, and the ways farmers ensure their cows are comfortable and healthy.  A happy cow means delicious milk! At Fairmont Farm the cows lay on beds made of sand.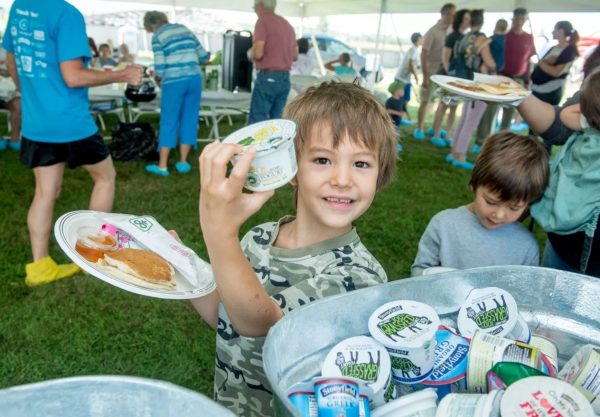 Whether it's milk, cheese, or yogurt, dairy accounts for 70% of Vermont's agricultural sales, and generates $2.2 billion in economic activity for the state!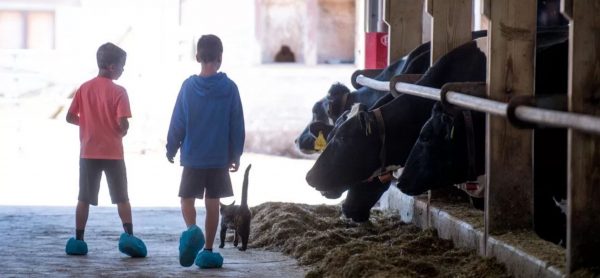 You and your kids will have the chance to get inside some of the important machines farmers use every day.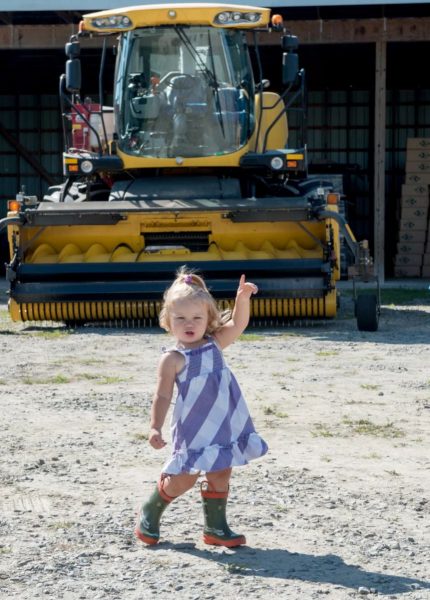 See you at Vermont Breakfast on the Farm!