Fall in New England is a pretty special time of year. The humid stickiness of summer is gone, and the possibility of snow is still a while away. Fall weekends are the perfect time to head out to the farm to pick up a favorite fall food: apples.
Last weekend my husband and I visited Russell Orchards in Ipswich, MA. The farm graciously opens its doors to gobs of city slickers looking to get a taste of country life and a slew of apples and welcomes them with a well-stocked farm store, a farm animal area, and, of course, cider donuts.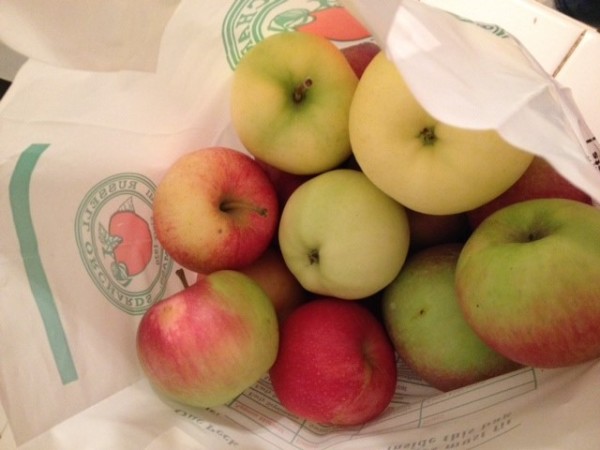 So many apples!
We stocked up! If you have had a similar experience and are enjoying this year's bumper crop of apples, you may want to check out this delicious-looking Vermont Fall Salad with Cheddar and Bacon from HealthySeasonalRecipes.com, whip up Baked Apples with Cinnamon Yogurt Topping, or try something new like Cabot Creamery Co-op's Apple-Cheddar Cobbler.
For other ways to get your fall fix, check out your local farm stand. A recent trip to Fletcher Farm in Southampton, MA offered plenty of pumpkins, mums, and even a scare crow sale!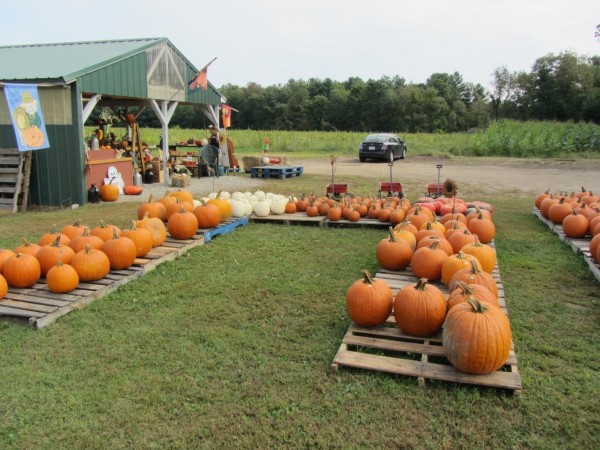 The pumpkin patch at Fletcher Farm in Southampton, MA
Where do you shop for your favorite autumn-only treats?