Corn mazes are a fall tradition in New England and give local dairy farmers a chance to welcome you to the farm as fall winds down and preparations begin for winter. Even better, it's a great way to support your local farmer. And make sure you squeeze in a corn maze by Columbus Day because after that some farms will be harvesting the corn for the cows to eat!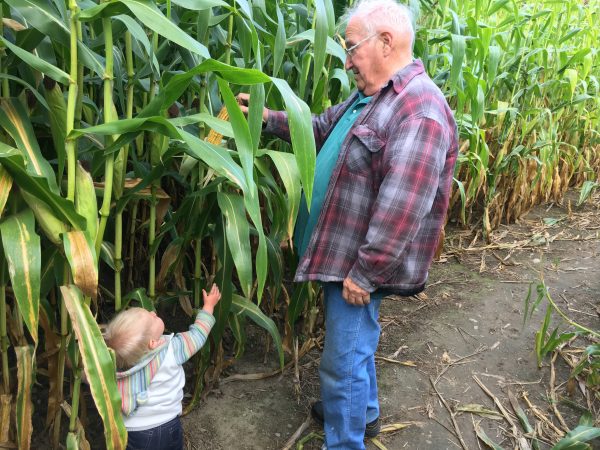 The Corn Maze Experience at the Percy Farm in Stowe, Vermont
If you don't lose your way once or twice when navigating through an acre or two of 8-foot tall corn stalks, you're a pro. At the Percy Farm they give you their cell phone number at the start to call if you can't find your way! The maze takes about 30 minutes to complete and even has a bridge to cross in the middle. I visited the maze with my daughter and chatted with dairy farmer and owner, Paul Percy.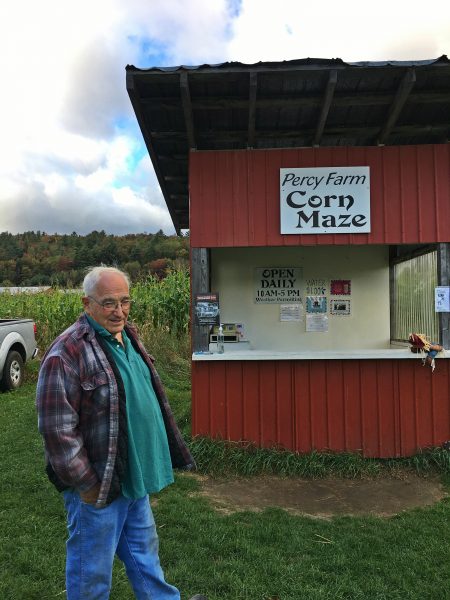 Kids can put a quarter into a candy machine filled with grain and feed the calves and goats that live at the farm. The farm raises both Jersey and Holstein calves.

The calves are named Maple and Creemee – the perfect pair.
The maze is on the Stowe Bike Path and has incredible views. Paul owns 1,000 acres of land and rents 500 acres as part of the dairy farm he operates with his wife and son. They also make maple syrup with 17,000 maple trees. If you enjoy the open land in New England, it's another reason to support the farmers who have corn mazes!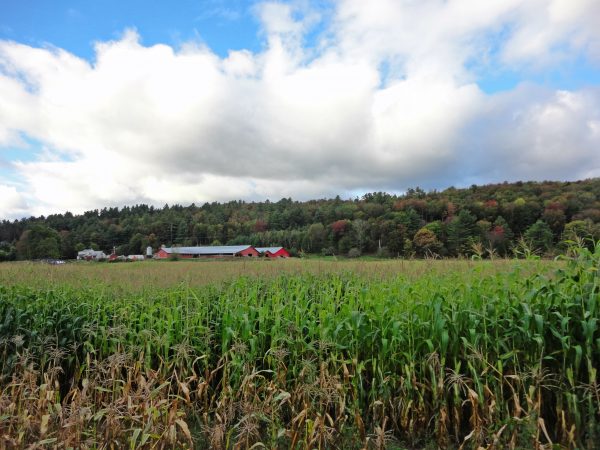 History of Corn Mazes
The corn maze as we know it today was created to help farmers in need. In 1993, students at Lebanon Valley College in Annville, Pennsylvania decided to create a corn maze and donate the proceeds to the Red Cross to help farmers recovering from devastating floods in the summer of 1993.
Mazes were nothing new, of course: Europeans had long created mazes out of hedges in royal gardens and at private homes. But as one of the students leading the effort back in '93 noted, "If there was an American adaptation of the European art, it would be a maze in a cornfield."
The result of student efforts was "The Amazing Maize Maze," a 3-acre corn maze constructed in the shape of a dinosaur. Open to the public for just two weekends, the maze drew 6,000 visitors who paid $5 per person and the money benefited those rained-out farmers.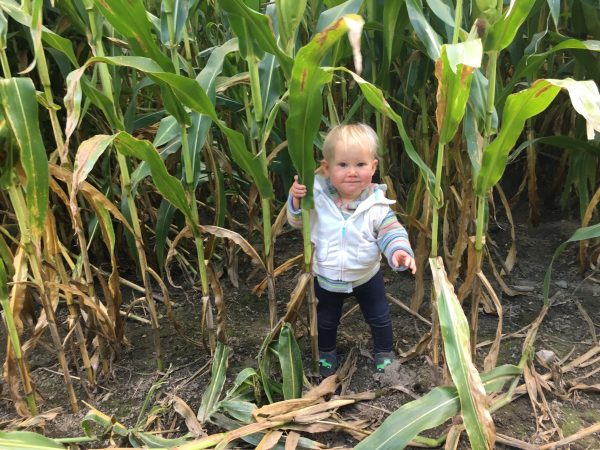 New England Corn Mazes To Visit
Check out Corn Maze America for a list of sites or explore Yankee Magazine's list of the Best Corn Mazes in New England and get lost for a weekend!
A Few Local Favorites:
Great Vermont Corn Maze: 1404 Wheelock Rd, North Danville, VT
Percy Farm Corn Maze: 2919 Mountain Rd, Stowe, VT
Crescent Farm: 140 Willow Avenue, Bradford, MA
Hunt Farm's Destination Dairy Corn Maze: 702 South Main Street, Orange, MA
Escobar's Highland Farm Corn Maze: 255 Middle Rd, Portsmouth, RI
Fort Hill Farms Corn Maze Adventure: 260 Quaddick Rd, Thompson, CT
House of Hayes Corn Maze: 151 East St, North Granby, CT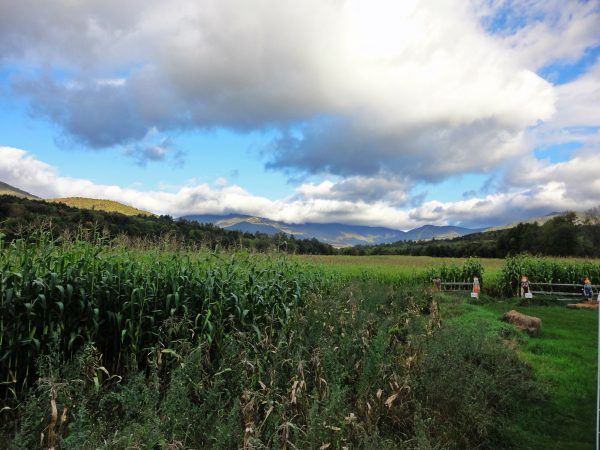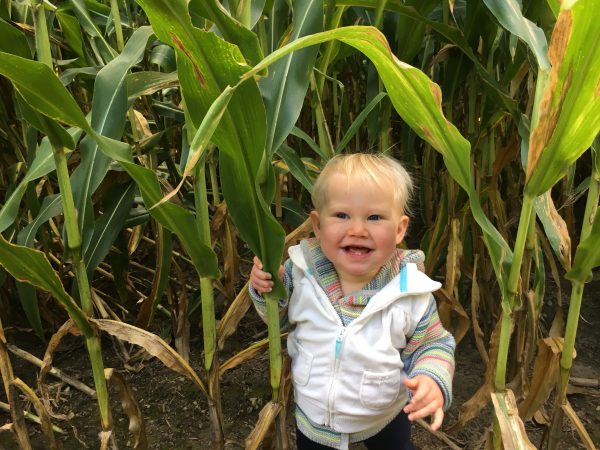 Sources:
http://www.lvc.edu/News/index.aspx?newsid=48b3b2aa-1e44-4687-96bb-b820c660b911&HeadLine=Nation%E2%80%99s%20First%20Corn%20Maze%20Rooted%20at%20LVC